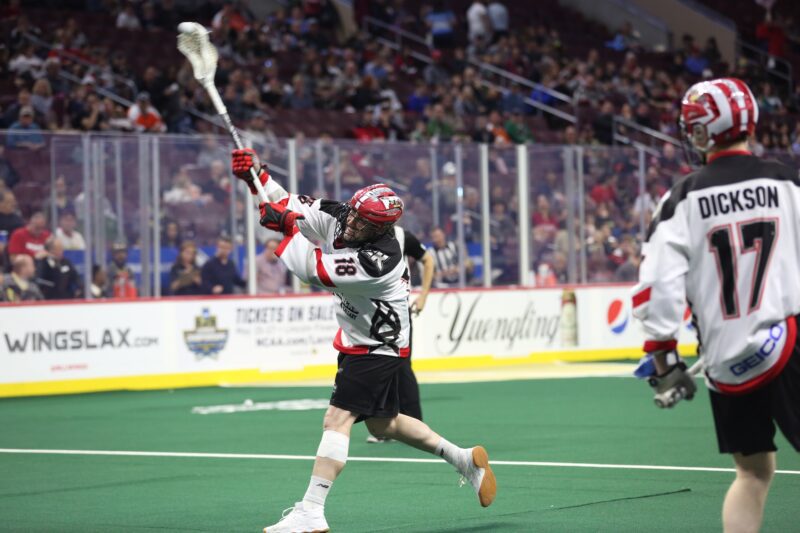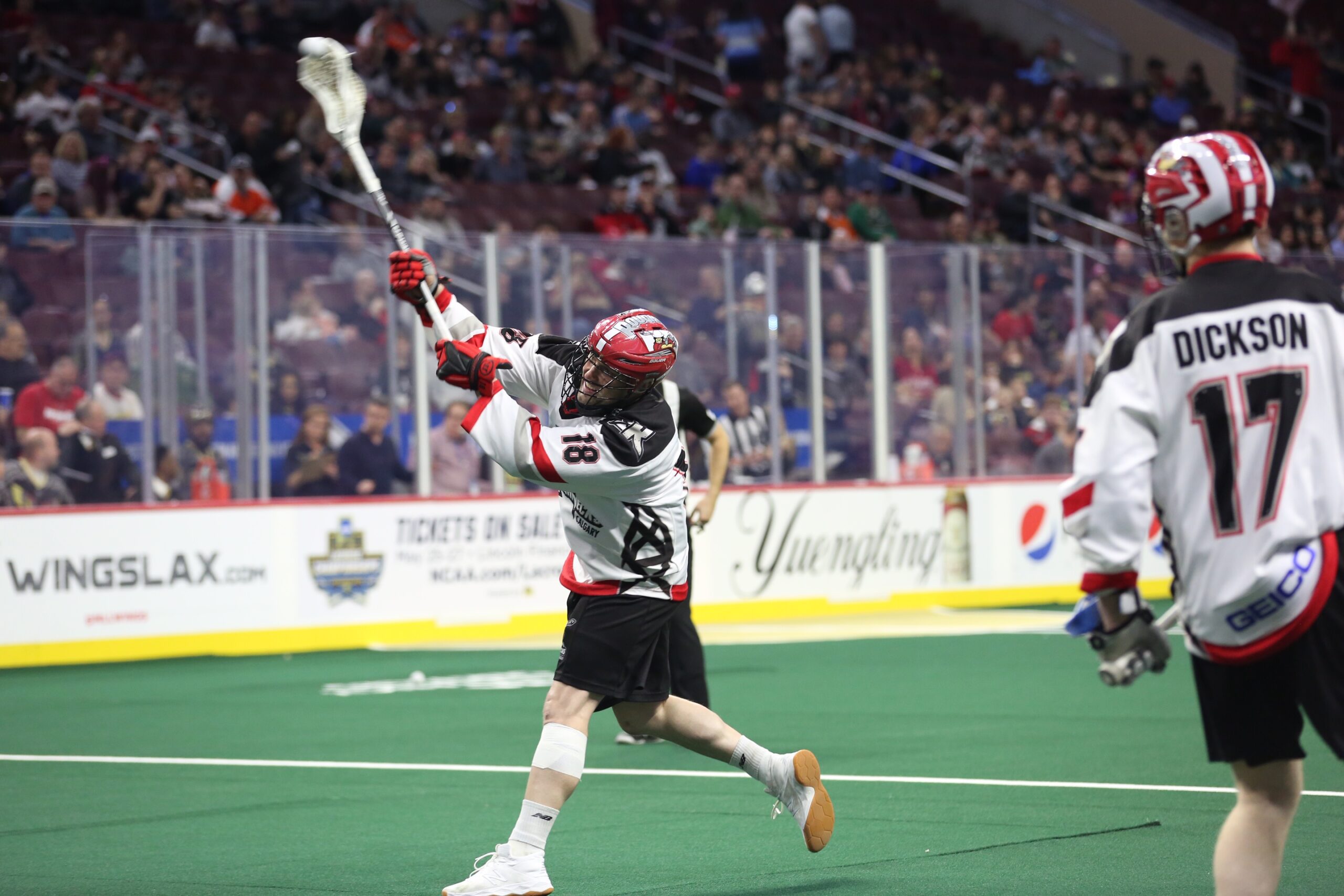 If you want to get back into the win column, you may as well do it with a bang.
The Riggers are back at .500, improving to 8-8 after a commanding 18-13 victory over the Philadelphia Wings at the Wells Fargo Center Saturday.
The Roughnecks dominated the entire game, thanks in part to a 5-0 run in the first quarter. The strong start, paired with offensive contributions from both forwards and defenders powered the victory.
Here are 3 Thoughts from head coach Curt Malawsky following Saturday's tilt.
On scoring a season high 18 goals:
"We had some good transition goals from the guys in the backend at key points and then Dickson got some big ones, Dobbie got some big ones and then I thought the offence shared the ball really well. We talk about offence by committee and that's what it was. I said before the game that we can get in our own way sometimes, so that was our message to remember who you are. The guys knew what needed to be done and they went out and they stuck to what they believe in and they were successful."
On Christian Del Bianco's first-quarter shutout, and 46 saves on 59 shots:
"You look up at the scoreboard and you're up by five with the shots heavily favouring the Wings, that's why we love Delbs so much. He's our backbone. He plays so well and we'd like to lock it down for him at the end, but sometimes that happens in garbage time. He always gives us a chance to win and he gave us a chance to build that lead. He played really well for us and made some key saves down the stretch when they were trying to push back."
On Dobbie setting a new single-season career high in points at 99 after a four-goal, seven-assist performance.
"He's just so intelligent. Dobbie is such a smart lacrosse player and he can create something out of nothing. He scores big goals, he moves the ball well, and he finishes really well. He's been a big part of this team for so many years and I'm glad he keeps breaking records. He cares so much about the guys and it seems like all the records he sets seemingly weekly matter to us as an organization and to his teammates, but for him it's all about winning. I think that's what drives him; his ability to be so selfless out there and play the game the right way. It's special."