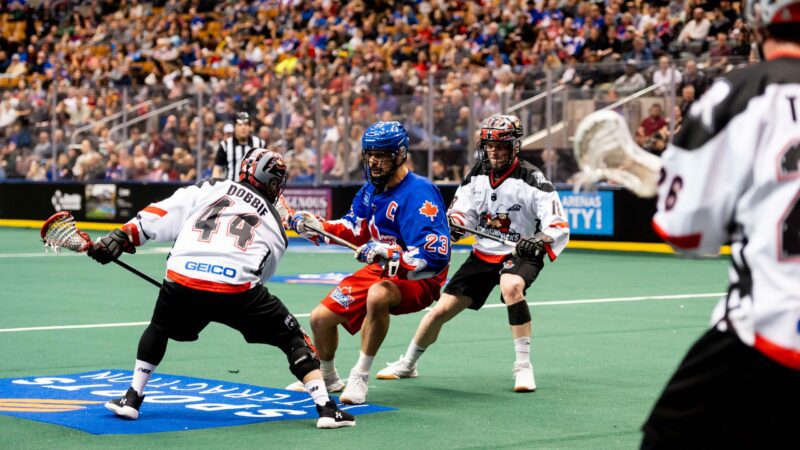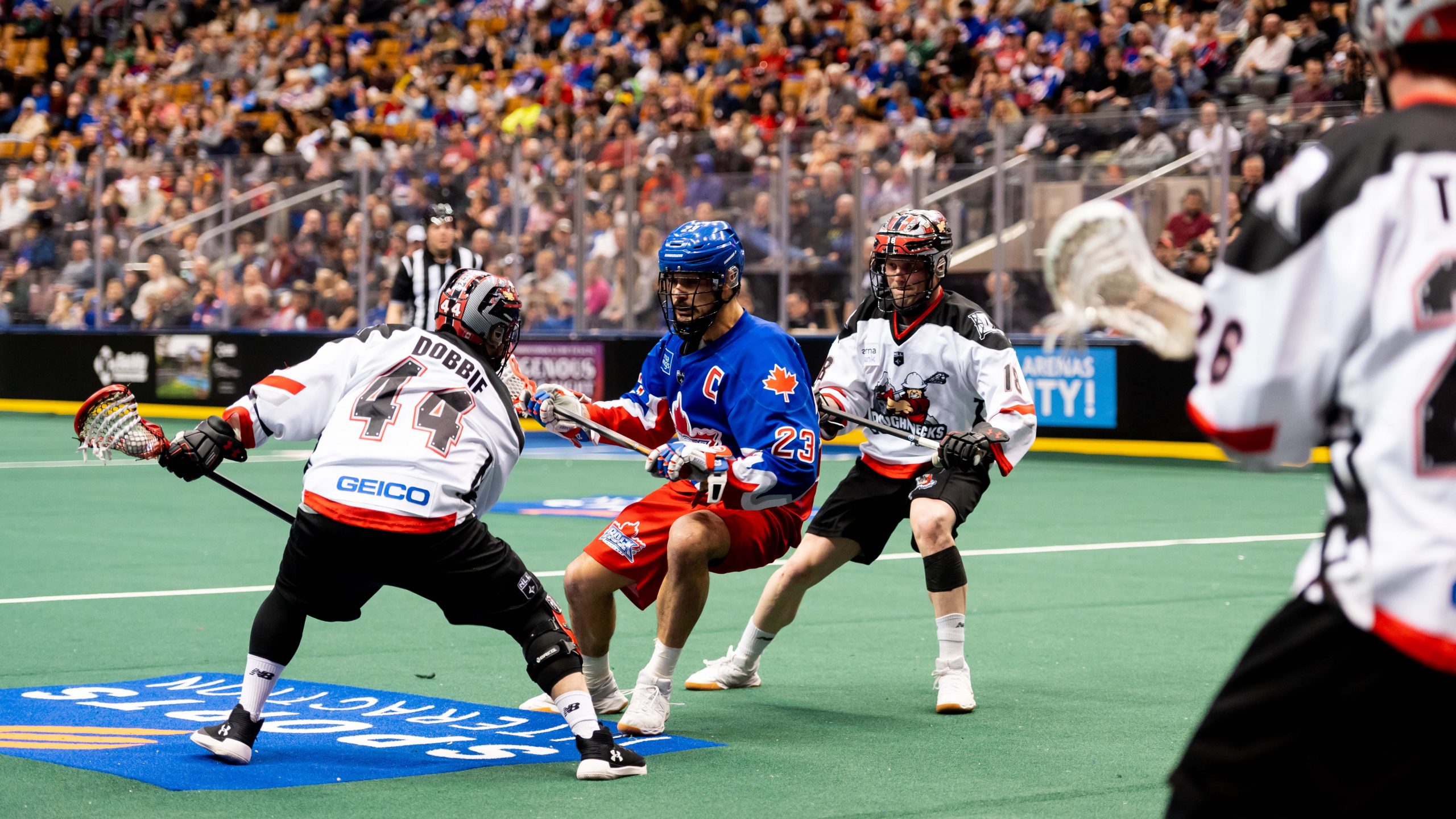 Back on track.
The Roughnecks returned to .500 on the season Sunday afternoon, following a 13-10 road victory over the Toronto Rock at the Scotiabank Arena.
It was the "complete game" the Roughnecks had been striving for all season. The squad got off to a strong lead early, which they held onto throughout the entirety of the tilt.
The Roughnecks' scoresheet also boasted eight separate scorers, and 15 out of 18 players in the lineup recording at least one point.
Here are 3 Thoughts from head coach Curt Malawsky following the game:
On the impressive scoring spread:
You're not going to win in the NLL if you're relying on three guys. Every single guy has to contribute. At the end of the day it's not so much about putting ball in the net, it's about if you're moving your feet, grinding and creating space for your teammates. The offence is putting up enough numbers to win games, and doing whatever your role is and whatever your job is helps in the end. We just want to keep grinding offensively and today we had a good full 60-minute grind.
On Tyler Burton and the ball team dominating the dot:
Possession is 9/10th's of the game. It controls so much momentum, when they get a goal and we get the ball back, we're able to take away their momentum. If they get the ball off the draw they can go on two-, three- or four-goal runs. That's what can bury you in the NLL. We were able to control that momentum by having the ball, Burts did a great job in the circle (going 22-of-28), and the line work with the other guys was vicious. Guys were slashing for skin and thumbs, and our guys stuck in there and battled through it. It was a war of attrition between the lines and I think that's where the game was won.
On playing three games in the next 12 days:
We talked about the first half of the season, we were 4-5 and didn't like where we were sitting. We've reset, we're looking at the second half, and we're going to try and get better in the backend of the season. We can't look at our record, I always talk about scoreboard watching, and that's our true M.O. is that we don't do that. We play one game at a time.