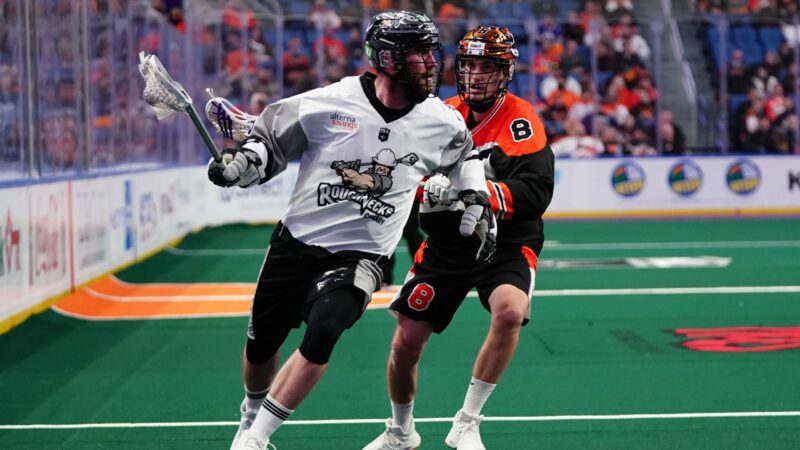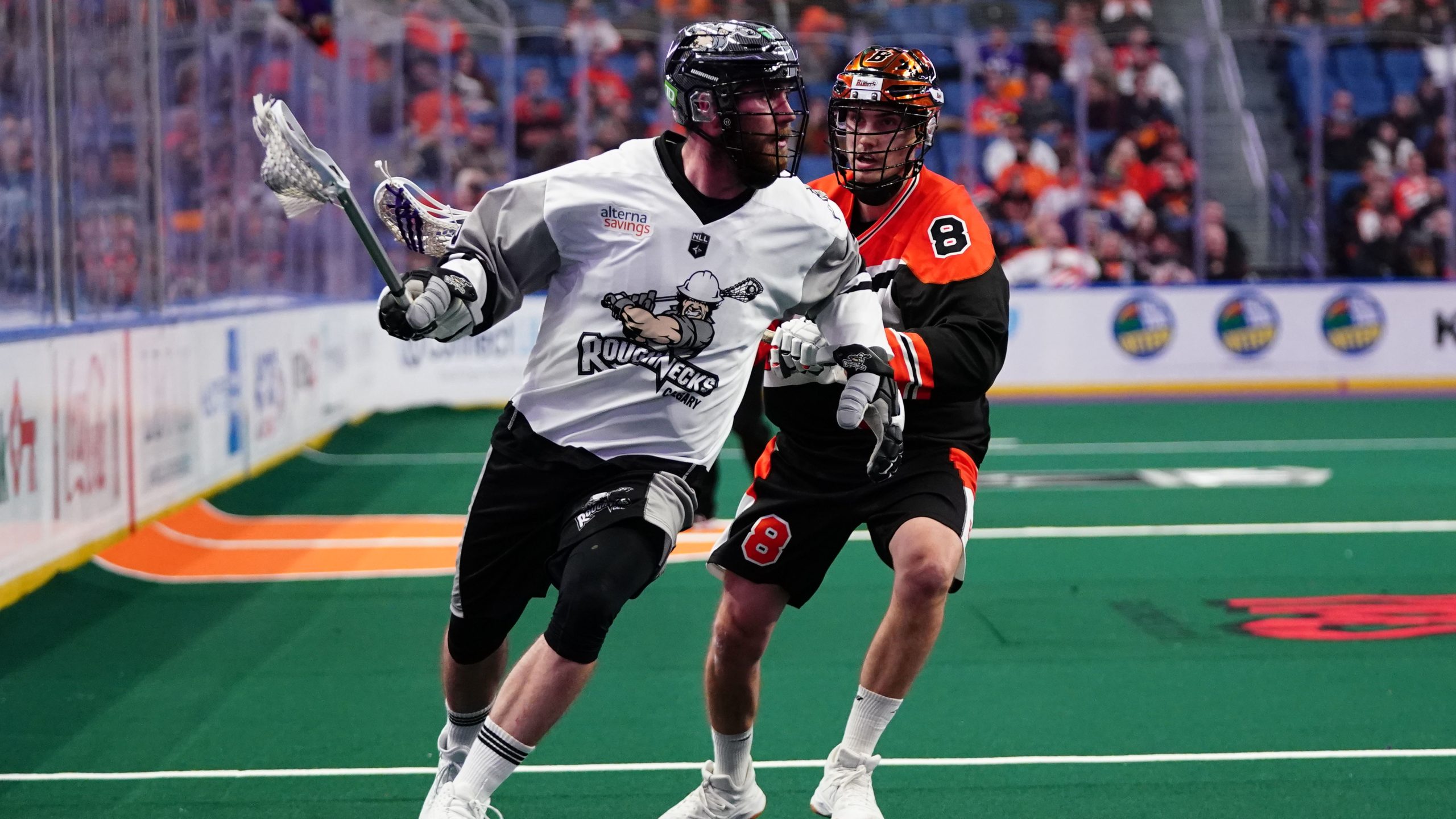 Onwards and upwards.
It wasn't the start to the season the Riggers were hoping for, as they dropped to 0-1 on the 2021-22 campaign following a 16-9 loss to the Buffalo Bandits at the KeyBank Center Saturday night.
It was a back-and-forth effort for both squads in the opening half, finishing the first quarter tied 2-2, and halftime at 7-7. The Bandits came out hot in the third, with seven unanswered goals. Captain Curtis Dickson would narrow the gap with two scores in the fourth.
Dickson led the Roughnecks in scoring with four goals and one helper, while Jesse King had two goals and four assists. Christian Del Biano made 33 saves on the night.
Here are 3 Thoughts from head coach Curt Malawsky following the game:
On a tough third quarter:
"The start of the game we had some real good looks inside, we didn't really follow the shooting plan early and I think we got some confidence. We battled back and tied it up at the end of the half at 7-7. In the third they were on the powerplay and we made an error of turning the ball over – it ended up in our net. A couple more breakdowns here and there and next thing you know they scored four in a row, and next thing you know it was seven in a row. They went on a 7-0 run and if you let that happen you pretty much put the nail in your own coffin. That was the extent of the third quarter, but we stuck with it in the fourth quarter, no one quit. But once you get behind the eight-ball that bad it's really hard to climb out of a hole that deep, especially in an opposing rink."
On execution:
"It's never a question of how hard the guys work, our guys are always going to battle hard and compete hard and give everything they've got. We've had some changes this year and we have to play clean lacrosse, we can't be turning the ball over or forcing shots. It just seems like we'd come down on a possession, shoot one, next thing you know it comes down our way and it goes in our net. We miss an assignment and it's in our net. We hit four or five posts, we hit a bunch of posts against Vancouver in the pre-season game, too. Execution is big in this league, we've got to figure out ways to create those looks and hit our shots. We're a young team now, we are a little different than we were two years ago. Our dynamic has changed quite a bit so we just have to find our way. We have to play, clean smart possession lacrosse – that's even more evident after tonight."
On the offence:
"Kinger (Jesse King) is our floor general, he always does good things with the ball and Dickson – he had four – he had a great game and he hasn't played in a couple years so it was nice to have him back and putting the ball in the net, showing good leadership. That was the good side of it, we need to get a bit more secondary scoring, hit our shots. You know we've got a lot of young guys and you can't put a lot of pressure on the young offensive guys, they'll find a way. You look at Marshal King, Haiden Dickson, Kyle Waters, and Cookie (Tanner Cook) that's four of your seven guys that don't have a lot of NLL experience, so it's going to be a work in progress. We'll just keep moving forward. We had 58 shots, which is a pretty good number, we were in the high forties last week, so we're getting better and getting the chances."