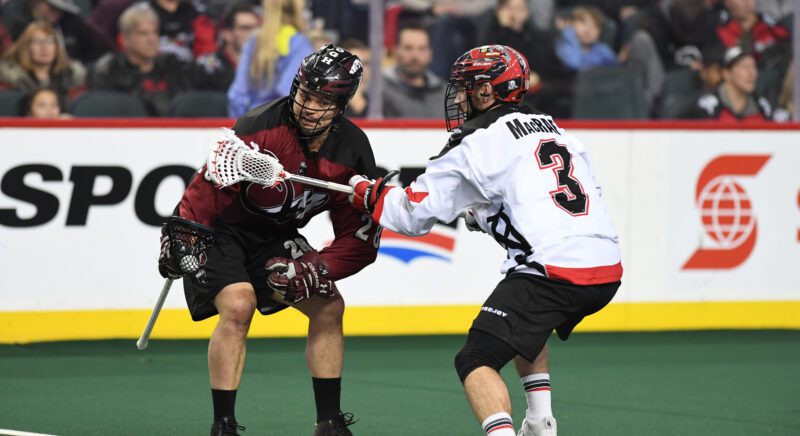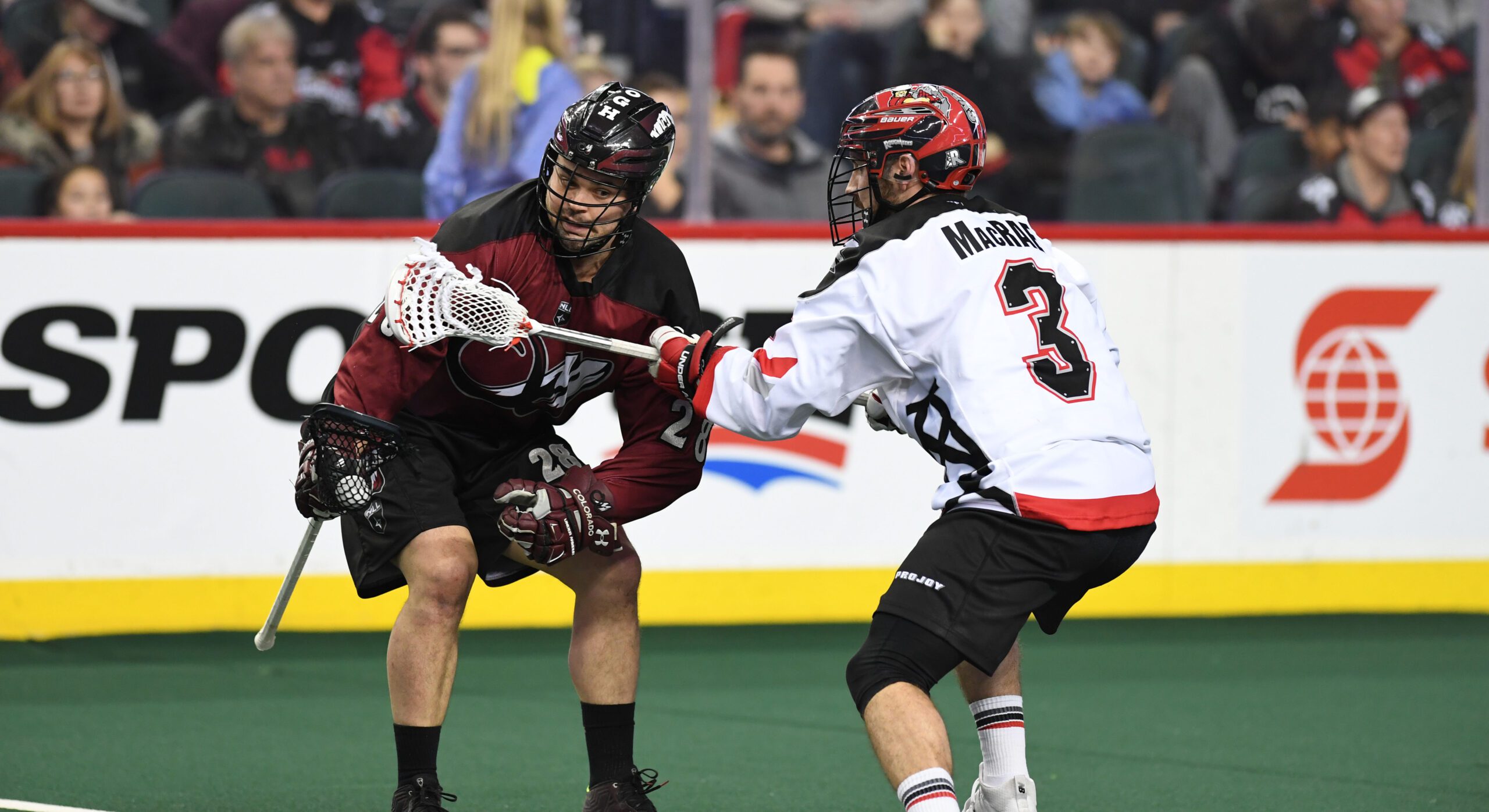 DENVER – The Roughnecks will battle their arch-rivals, the Colorado Mammoth, in the NLL's West Division Semi-Final Saturday night.
Here are five things to keep in mind when you're watching the game:
MAKE IT SPECIAL
Special teams should be a big factor in the game. Colorado went 11/17 on the powerplay, and 7/12 on the penalty-kill against the Roughnecks in the regular-season. Overall, the Mammoth hold the best short-man in the league at 55.4% compared to the Riggers third-best at 53.2%. Colorado also sits above the Riggers in powerplay percentage at 53.3% compared the Roughnecks' 46.5%.
GOAL-DEN START
The Riggers will have to focus on getting quality shots on Dillon Ward, and putting the ball past him early. If they can chase the Mammoth's No.-1 'Tender from the game by shelling him, it would put Colorado in a tough spot. Getting pulled for a short rest to refocus and then heading back into the game, or having your night end early happens in often in the NLL. But if Ward struggles, it would be Steve Fryer going in for relief. However, Ward played more than 900 minutes this season, While Fryer played just over 98 minutes this season, with an 8.55 GAA, and .849 sv%.
FIRST-TIMERS
Third-year Roughneck goalie Christian Del Bianco will start in his first NLL playoff game. Considered by some as the team's MVP this season, he's had two incredible performances against the Mammoth this campaign: he stopped 93 of 110 shots he's faced against them. Sophomores Chad Cummings and Holden Cattoni will also play their first playoff tilt. Rookies Zach Currier, Ryan Martel, Anthony Kalinich and Tyler Pace could also see action in the game.
AHEAD BY A CENTURY
Forward Wesley Berg is just one goal away from hitting 100 for his career. He's notched 86 points this year, hitting career highs in both goals at 37, and assists at 49. He's become a go-to guy for the club's offence, pacing the team along with Curtis Dickson and Dane Dobbie.
MAMMOTH KILLER
The answer to the Mammoth's No.1 penalty-kill? Dane Dobbie. He leads the league in powerplay goals at 16, and has scored at least one PPG in two-out-of-three games against the Mammoth this campaign, finishing with 14 points against Colorado in the regular season. Dobbie has also tallied 33 post-season points against Colorado in his career, including the game-winner in the 2016 West Division Semi-Final.