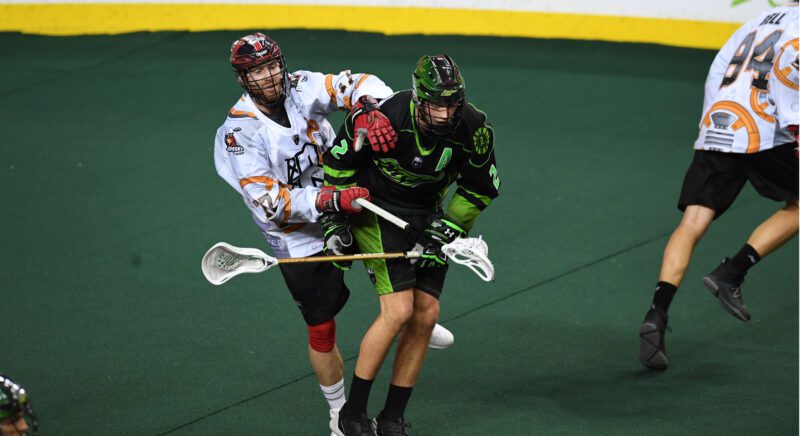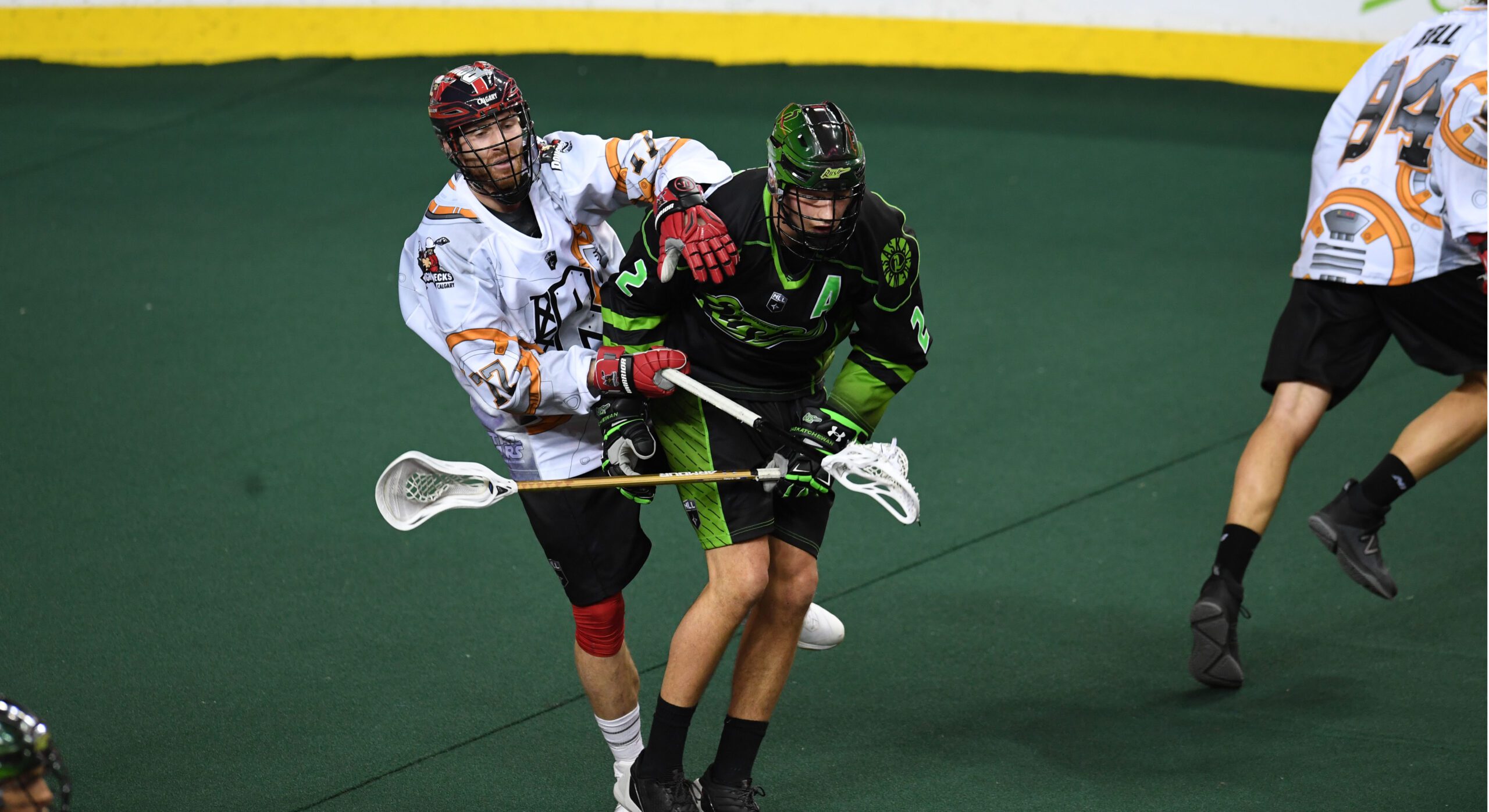 SASKATOON – The Roughnecks will battle their long-time rivals, the Saskatchewan Rush, in the one-and-done West Final on Sunday.
Here are five things to keep in mind when you're watching the game:
LOOSE-BALL BATTLES
The team that gets the ball the most and controls possession often wins. The Riggers top two vacuums – Zach Currier (200 LB) and Tyson Bell (108 LB) – will be integral in scooping up loosies and generating offence. Controlling face-offs is also important to slow any Rush momentum – the last time the two teams met Tyler Burton went 13-25 on the circle against the Rush's Jeremy Thompson. Burton sits third in the league in regular-season face-off victories at 216-of-418, while Thompson sits fourth winning 234-of-434.
DEFENSIVE TEST
The Riggers defenders have a challenge ahead as they take on the Rush's potent offence. That said, the Calgary defence has done a good job this season of stalling the Rush's production, no allowing runaway scorelines. The D, along with netminder Christian Del Bianco, have limited the Rush to just 34 goals on 155 shots over three games.
IT'S A BIRD, IT'S A PLANE …
No, it's Curtis 'Superman' Dickson. The forward has had the most offensive impact against the Rush this season with 15 points (10+5). Dickson has notched 30 points (16+14) over seven playoff games against the Rush franchise, including eight points (4+4) since the Rush re-located to Saskatoon from Edmonton in 2016.
TWO OF THE BEST
Two of the best goaltenders in the league will go head-to-head Saturday. Riggers goalie Christian Del Bianco boasts a league-leading regular-season 10.50 GAA, and .793 save percentage. Rush netminder Evan Kirk has some impressive stats as well, with a 10.82 GAA and a .777 save percentage. It's important to note that Del Bianco's already got one playoff tilt this season under his belt, while Kirk hasn't seen the net in the post-season since 2017, when he was a member of the New England Black Wolves.
It'll be a test of rest or rust for Kirk and the rest of the Rush, who've been on a bye-week after finishing as the top-seed in the West.
ANY GIVEN SUNDAY
The Riggers have gone 0-3 against the Rush this season, but don't count them out. They've lost two of those games by one goal, including an OT loss. The playoffs appear to be a brand new season for the Riggers; they pulled off a 15-12 upset win over the second-seed Colorado Mammoth last week in the West Semi-Final after going 1-2 in their regular-season series against them. Considered by most as the underdogs, the Riggers are eager to prove themselves, and in the NLL, anything can happen in one game.