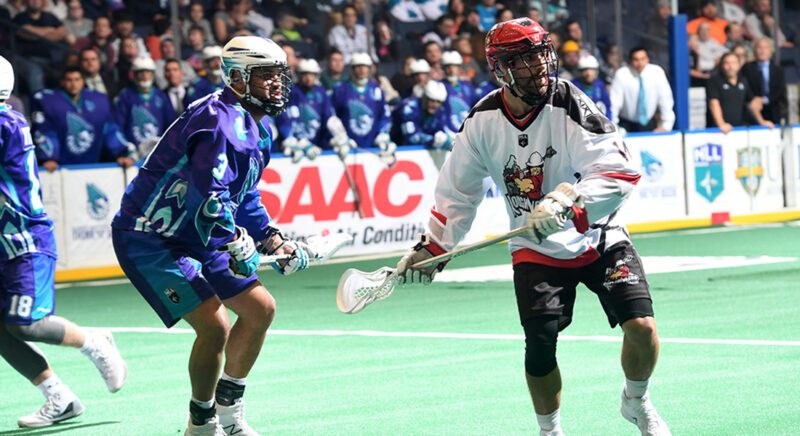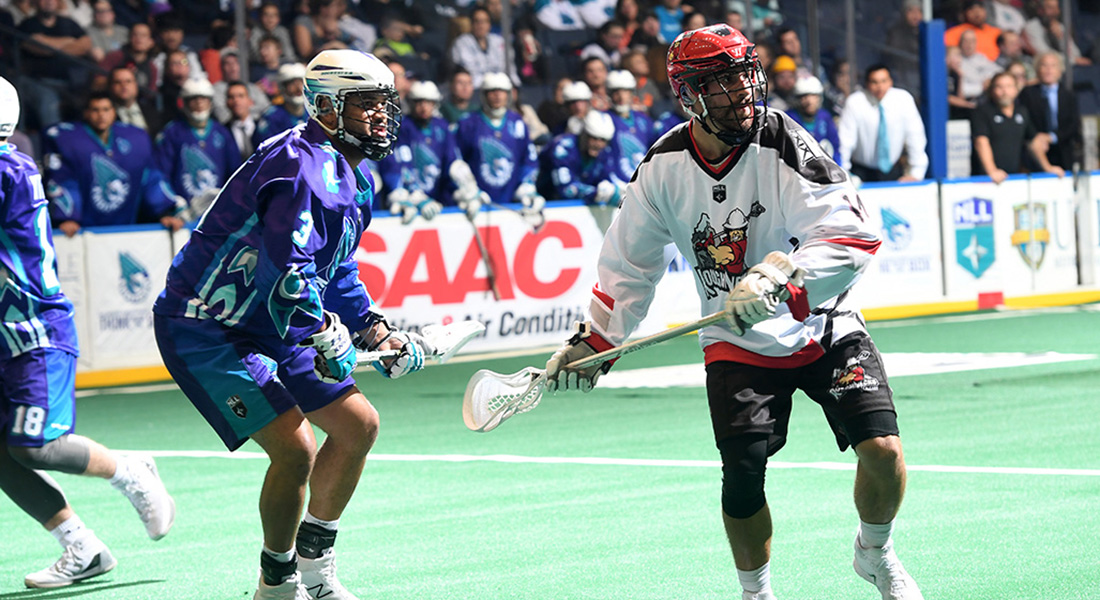 The Roughnecks are trying to get back into the win column after dropping a pair of road games in Saskatchewan and Colorado.
Here are five things to keep in mind for tomorrow night's game:
SIX HUNDRED FOR SUPERMAN?
Roughnecks Star forward Curtis Dickson has been held to just two points in each of his last two games, but you know it's not easy to hold him down for long. He's currently sitting at 594 points, just six shy of 600 for his career. For an elite scorer who has put up six or more points many times in his career, it's not crazy to think that he could join Jeff Shattler, Dane Dobbie, and Kaleb Toth this weekend as the only Riggers to record 600.
LIMITED-EDITION UNIFORMS
With Saturday's game on St. Patrick's Day, the team will be wearing special limited-edition jerseys. A primarily black and grey jersey has a re-designed, St.Patrick's Day themed logo on the chest and green shamrocks on the shoulders. The game-worn jerseys will be auctioned off with a portion of the proceeds directed to Alberta Children's Hospital Foundation. To make a bid, visit: http://rnecks.co/2FARqp4
DEFENCE VS. OFFENCE
Over the past five games, goalie Christian Del Bianco and the Roughnecks defence has been spectacular. They kept three of their opponents under 10 goals, one team scores 10 goals, and the other netted eleven. So, they're averaging just 9.4 goals-per-game against. But they'll be put to the test on Saturday as the Knighthawks bring the league's second-ranked offence to the Rough House. They've tallied 159 goals in 12 games, averaging 13.25 goals per outing.
TOP ROOKIES
At the 2017 NLL Draft, the Knighthawks and the Roughnecks had picks two and three, respectively. Rochester used their pick to select defender and face-off specialist Jake Withers, while Calgary elected to take transition player Zach Currier. Withers has been a valuable asset to the Rochester team this season, leading the league in face-off wins, playing solid defence, and pitching in with nine points (5g, 4a). Currier also tops the league – although in a different category. With 109 loose balls, he leads all players by a good margin, even including the top face-off men. The Riggers top rookie has also forced 20 turnovers, while contributing five goals and eight assists in transition.
TRANSITION SCORING
During the Roughnecks three-game winning streak back in February, the team found success by attacking their opponents in the transition game. During those outings, the transition attack accounted for 10 goals and numerous other chances. However, during the team's recent two-game slide, there have only been two goals from the back-end. This weekend, they'll need to utilize their speed and skill in the transition game to give themselves an advantage over the visiting Knighthawks.