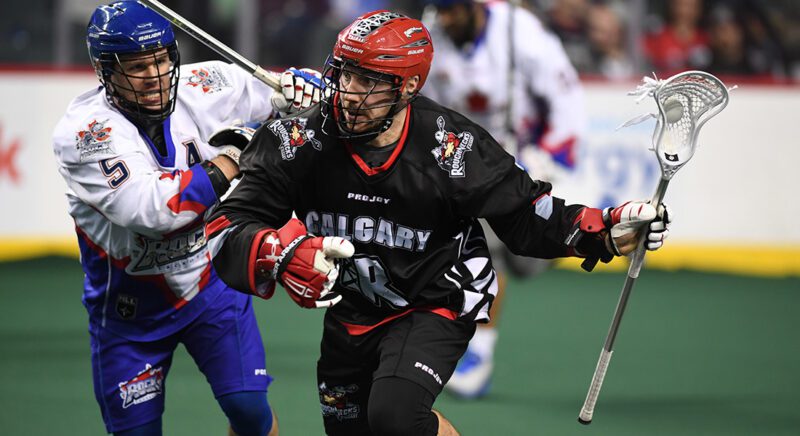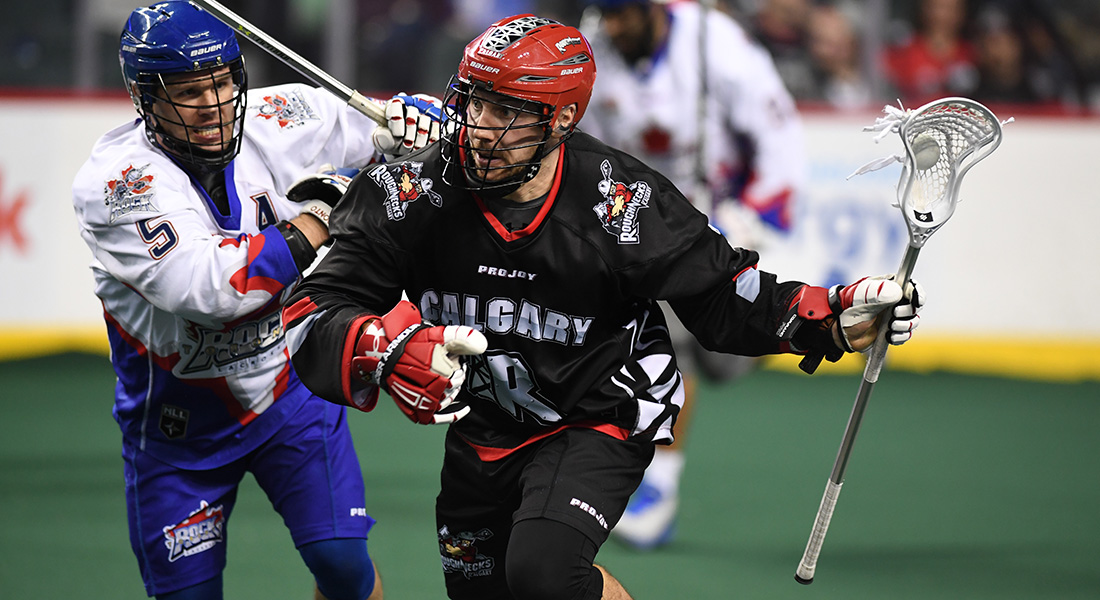 The Roughnecks will be looking to string together their second win in a row against the Toronto Rock on Saturday night at the Scotiabank Saddledome.
Here are five things to watch for at our Superhero Party at the Rough House:
600 FOR SUPERMAN
Curtis Dickson is two points away from getting 600 in his eight-year career. The man affectionately known as Superman has a point in every game this year and is on a nine game goal streak. Sitting at 598 in his career it should be an easy two-point day at the office for Dickson.
DÉJÀ VU?
Christian Del Bianco got his first career win against the Toronto Rock back on Feb. 3 where he had 47 saves on the night and will be looking to make history repeat itself on Saturday. Del Bianco has four wins and losses on the year with 10.00 GAA and a .806 percentage, which are both the best in the league.
DEFENCE DOMINATION
Winning three of their last five games we have to give the defence credit where it is due. They've kept opponents such as the Colorado Mammoth, Saskatchewan Rush, and the Toronto Rock at 10 goals or less recently. Due to the impact of the stellar play of Del Bianco this season and the confidence the team has in him.
TRACK MEET
Last time the Rock and Roughnecks met the transition players combined for 11 points. Six different Rigger defenders contributed offensively, with star rookie Zach Currier picking up four points in the game. Currier, along with Tyson Bell and Mitch Wilde, all rank in the top ten of defensive scoring and they will be looking to run once again this weekend. On the other side, Calgary needs to look out for Sheldon Burns (6g, 11a), Challen Rogers (8g, 10a), and Latrell Harris (2g, 6a), all of whom are having great seasons for the Rock.
SPECIAL TEAMS
Special teams will be a determining factor against the Toronto Rock as they are the most penalized team in the NLL. Calgary's powerplay has been on fire since last game against the Knighthawks when the powerplay went 5-6. If the Rock afford the Roughnecks with enough extra-attacker opportunities, it could end up costing them the game.