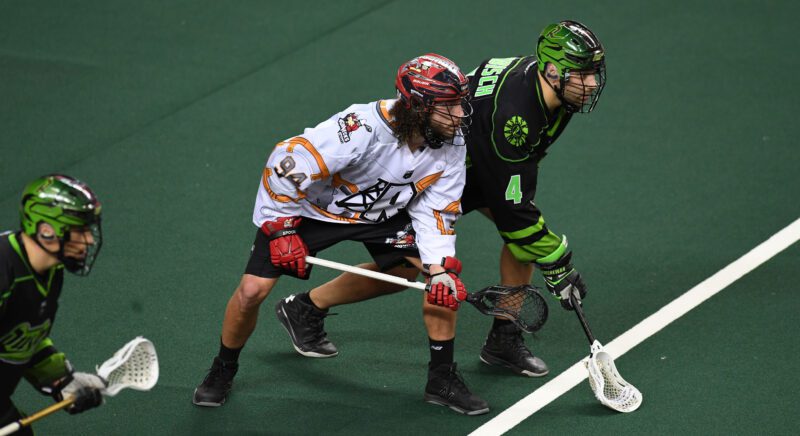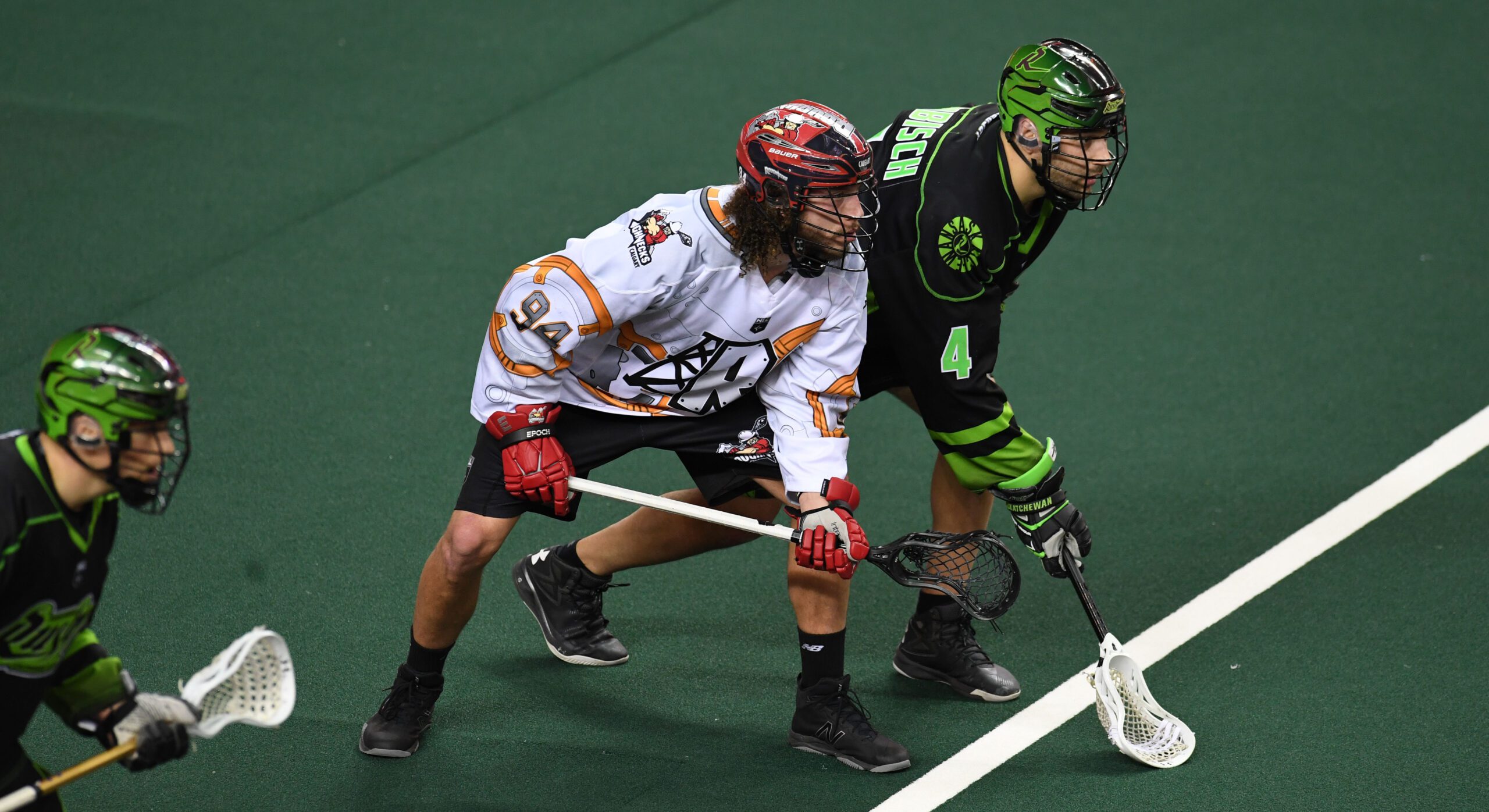 The Roughnecks travel to Saskatoon this Saturday for their last regular-season tilt against the Saskatchewan Rush.
Here are five things to keep in mind when you're watching the game:
Possible preview
This weekend's match-up could be a preview of the 2018 West Division Final, the Riggers will advance to play against the Rush if they defeat the Colorado Mammoth in the West Division Semi-Final on May 5. Expect playoff-like intensity between these heated rivals.
Keeping a level head
The Roughnecks will need to stay out of the box to find success. The Rush boast the best powerplay in the league at 69.9%, and three of the top-five PPG scorers this season. On the other hand, the Rush's penalty-kill could use some work, they sit sixth in the NLL at 50.8%, something the Riggers could take advantage of if they get the chance.
Defensive focus
The Riggers' defenders will have their hands full during the tilt. The Rush feature the NLL's top two scorers, Mark Matthews (31+78) and Robert Church (46+57). The Riggers must focus on limiting the contributions of those, along with Saskatchewan's strong supporting cast. The good news for Roughnecks fans: Defenders limited the Stealth to 11 goals on 48 shots on April 21, and held the Buffalo Bandits to nine goals on 54 shots on April 14.
Last game
Saturday is the Roughnecks' last regular-season game. The club can finish the year at .500 with a win and enter playoffs with some momentum if they can clip the Rush.
Face-offs are critical
The more face-offs you win, the more possession time you get. That's a big part of any winning formula in the NLL. Jeremy Thompson will take most of the draws for the Rush, he's gone 223-of-414 this year. However, the Riggers do have an advantage with Tyler Burton back at the dot after missing last week's game, he has been deadly this season winning 223-of-393 face-offs.