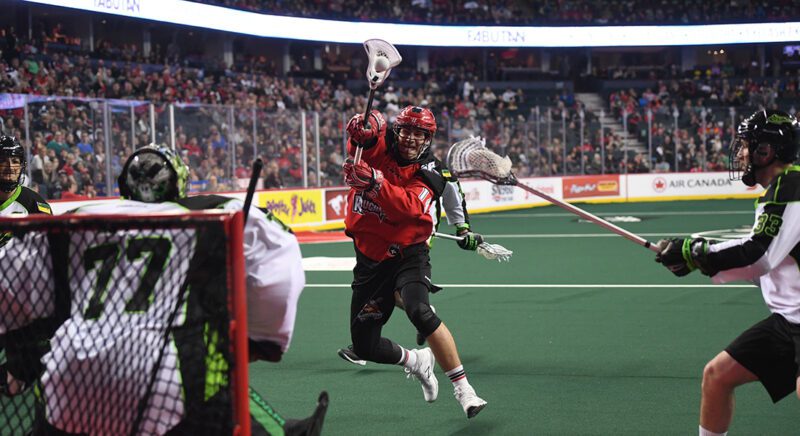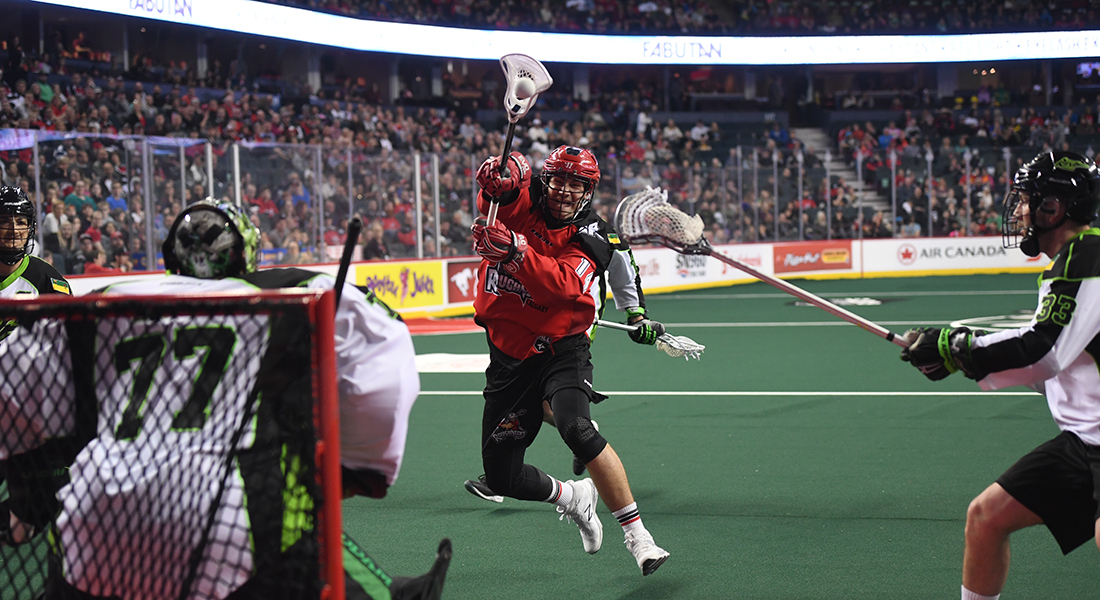 "Power. Unlimited Power."
The Roughnecks penalty-kill will be in tough against the top powerplay in the league. The Rush have scored 18 powerplay goals on 27 man-advantages (66.7%) in five matches this season. Saskatechan is even more efficient on the road, scoring 10 goals on 13 powerplay opportunities (76.9%). Fortunately, the Riggers sport the third-best penalty killing in NLL this season, killing off 12 of 21 opposition powerplays overall (57.1%) and 10 of 17 (58.8%) at the Scotiabank Saddledome. The Roughnecks have also scored four shorthanded goals at home this season, setting up a special-teams duel worthy of a Jedi Master and a Sith Lord.
The Chosen One
The Roughnecks currently sit first in NLL in team faceoff percentage by a wide margin, winning the draw at a .601 clip. The next-best team in that regard, the Rochester Knighthawks, have a .586 win rate. It's one area where the home team will have a distinct advantage Saturday against the Rush, who are tied with New England for the third-best faceoff numbers at .543. The Riggers success in the dot is largely thanks to defender Tyler Burton. Now in his third season with Calgary, Burton has been the best faceoff man in the entire league this year, winning 66.7% of his draws. When a player is winning two out of every three faceoffs he takes, the Force is strong with this one.
The Last Jedi
The last time the Roughnecks won the NLL's Champion's Cup was in 2009. This year, defender Mike Carnegie and forward Dane Dobbie are the only remaining members of that championship-winning squad that are still with the Riggers. Carnegie has tallied four loose balls in two matches so far this year, and can take sole possession of third-most games played by a player in Roughnecks history on Saturday. Dobbie, meanwhile, is tied with Wesley Berg for second in team scoring with 16 points (6G+10A) through six contests. All six of Dobbie's goals have come on the powerplay, giving him the second-most man-advantage tallies in NLL this season, and he needs just three points to overtake Jeff Shattler — who will play his former team Saturday as a member of the Rush — as the franchise's all-time points leader. When it comes to the Riggers offence, one might say that Dobbie is "an elegant weapon for a more civilized age."
Han Shot First. So does Superman.
This season, Curtis Dickson prefers to shoot first and ask questions later. The eight-year veteran leads the league with 86 shots taken, with 47 of those on net. As a result, the player known as Superman is tied for the team lead with eight goals, and leads all Roughneck players with 17 points in five games. "Sorry about the mess."
"Who's Scruffy Lookin'?"
Dress for success in the battle against the Dark Side! Fans are encouraged to dress up as their favourite Star Wars characters and are allowed to bring Lightsabers into the Scotiabank Saddledome for Saturday's Star Wars Party presented by Cardel Homes. Lightsabers can be max. 4' from the bottom of the metal/plastic hilt to the plastic 'lighted' tip. If the tip is made with another material (i.e. metal); it will not be permitted inside the Scotiabank Saddledome. For those who wear a costumes with a mask, you will be required to remove the mask upon entry, during a bag search, and when choosing to purchase alcohol.
Make sure you arrive early for a Star Wars Opening video, and a special faceoff appearance from the Calgary Police Service. Also stay in your seats at halftime for a special, out-of-this-world Star Wars presentation.
Don't forget, the Calgary Roughnecks limited-edition Star Wars jerseys are up for bid at ElevateAuctions.com, with all proceeds directed to STARS Air Ambulance and its commitment to providing a safe, rapid, highly specialized emergency medical transport system for the critically ill and injured. The online auction will close at 8 p.m. on Friday, Feb. 2.