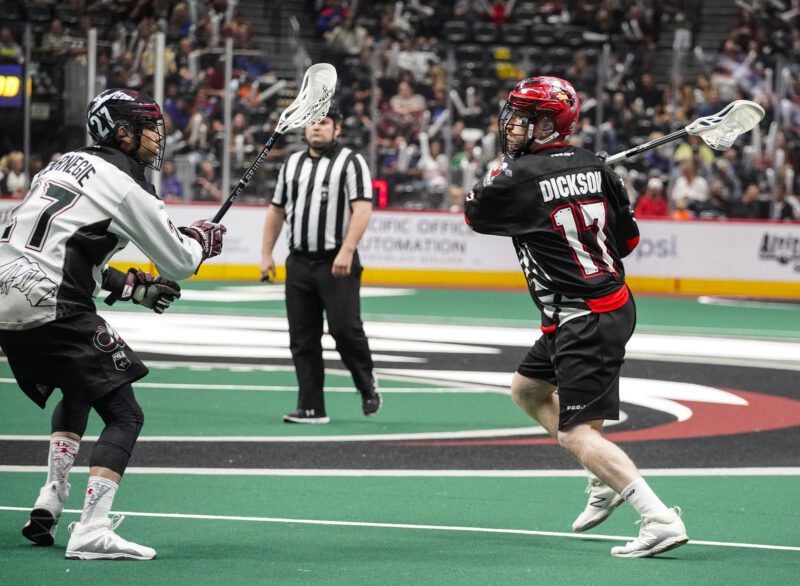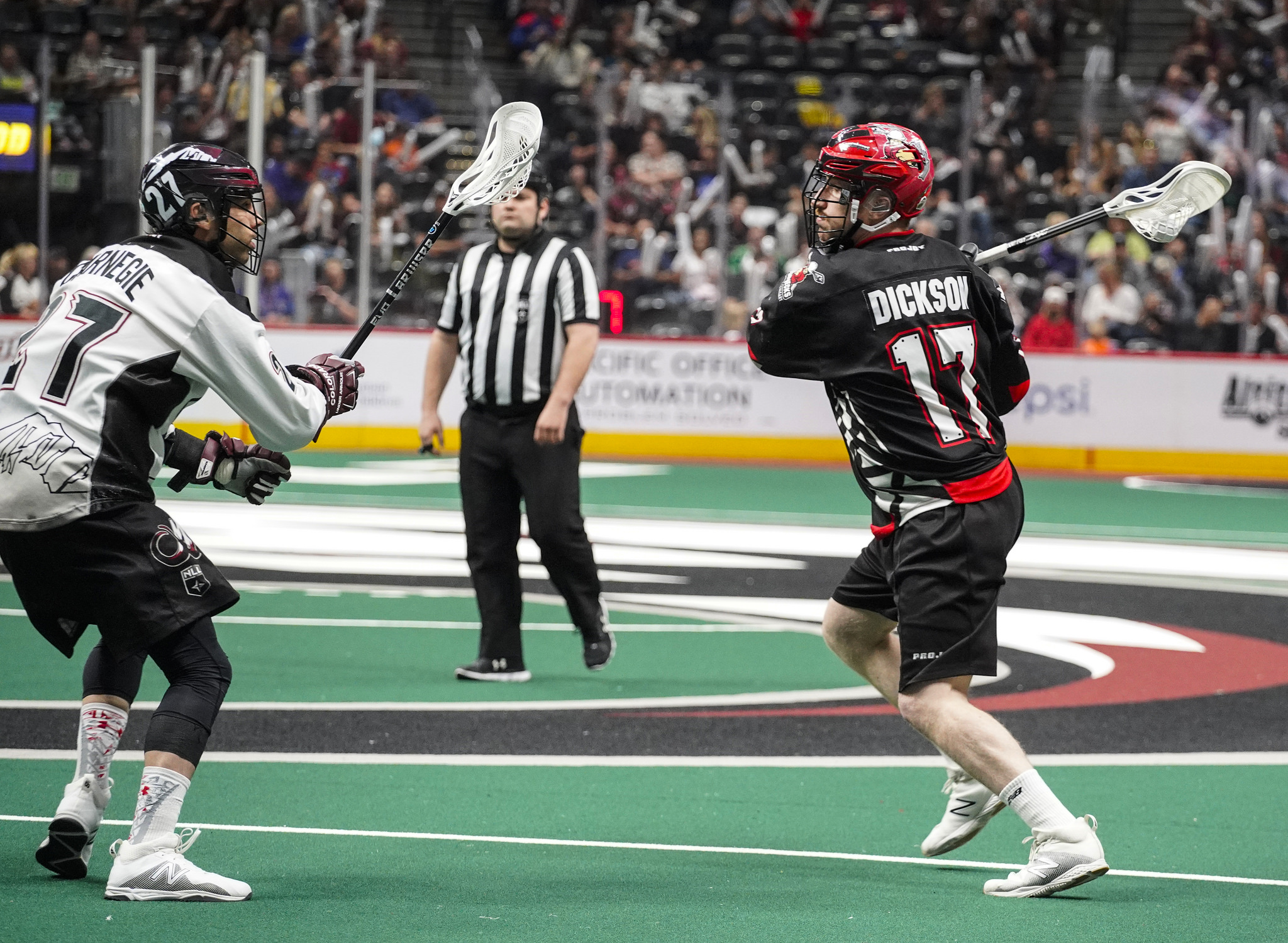 The Roughnecks advanced to the West Division Final after an incredible 15-12 comeback win against the Colorado Mammoth at the Pepsi Center on Saturday.
Here are five things we took from the game:
Sizzling second-half
Trailing 7-2 with 30 seconds remaining in the second quarter, Dane Dobbie scored his second goal of the night to give his side momentum going into halftime. The Riggers came out flying after the break notching four goals in 3:39. This was followed by another eight goals, six of which were off the sticks of veterans Dobbie and Curtis Dickson.
Vets know best
The veterans definitely answered the bell. Dobbie, who played his seventh West Division Semi-Final against the Mammoth, notched nine points on the evening (6+3). He now has 101 career post-season points in 24 games. Dickson, who played his sixth semifinal vs. the Mammoth, also had quite the night with five points (4+1). He's tallied 81 playoff points in 19 games.
Lights out
It was an all-star performance by goalie Christian Del Bianco in his first NLL playoff game. He stopped 38 of the 50 shots he faced, keeping his emotions in check even when the Riggers trailed by four at the half.
"I think you have to try to keep an even head," he said after the win. "When stuff wasn't going so well, I found that maybe I was getting pulled out a bit. Thankfully I have a good group of guys on the team that were able to pull me back in."
Discipline
The Riggers knew special teams would be a big factor in the game and did a good job of staying out of the box, serving only six minutes on three infractions. It was the least amount of time the Roughnecks have spent in the sin-bin since Jan. 6, 2018 when they served six minutes on three infractions against the Buffalo Bandits.
Berg hits 100
Forward Wesley Berg surpassed 100 career goals on Saturday. He tallied his 100th 1:28 into the third, and his 101st 10:20 into the second half, putting the Riggers within one at 8-7. Berg was a big contributor to the Riggers offence with seven points on the night (2+5).