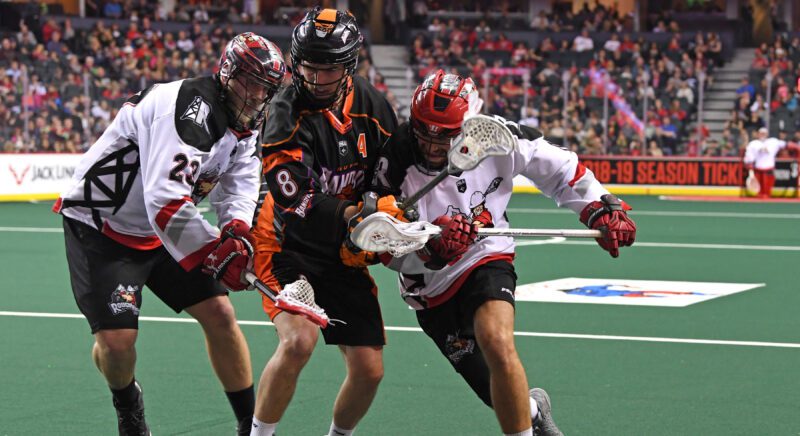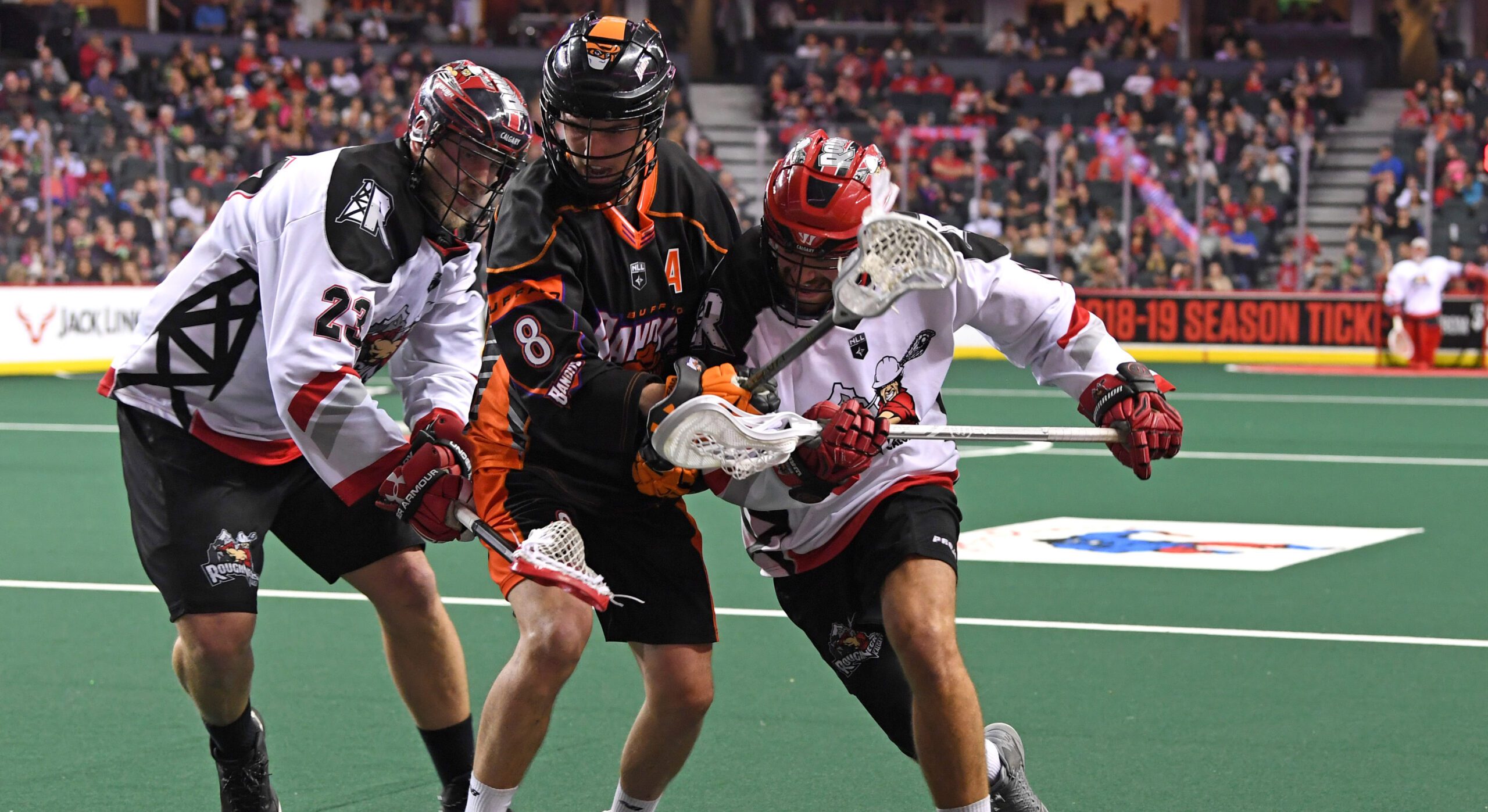 The Roughnecks put on a heckuva show for the fans in their regular-season home finale, dominating the Buffalo Bandits 16-9 on Saturday night.
Here are five things we took from the game:
Second-Half Eruption
Tied 7-7 at halftime, the Roughnecks blew the game wide open when the two teams returned to the carpet. They notched nine goals, five unanswered in the third quarter, and tacked four more on in the fourth. Saturday was the highest scoring second-half the Riggers have had since their Feb. 3 win over the Toronto Rock, when they tallied 11 second-half goals.
Sharing is caring
Instead of giving the game ball to just one player, head coach Curt Malawsky awarded it to the entire team – and for good reason. Nearly every forward notched at least one point on the night, including big efforts from Wesley Berg (1+7), Holden Cattoni (5+2), Dane Dobbie (3+4), and Curtis Dickson (2+4). Unusual suspects Greg Harnett and Chad Cummings also managed to score, both tallying their second goal this campaign.
Defence on point
The Riggers defenders kept the Bandits scoring threats to the outside for much of the game and forced them into poor shots. Buffalo's offensive powerhouses Dhane Smith and Shawn Evans were held to just one goal each on 21 combined shots. Mitch Jones – who led the scoring for Buffalo – still only managed two goals on 11 shots.
Del Bianco standing tall
Once again Christian Del Bianco stood on his head, stopping 45 of the 54 shots he faced. This included a third quarter shutout, which was the fourth time this season Del Bianco has left an opposing team scoreless for an entire fifteen minutes. Del Bianco now boasts an impressive 10.41 GAA, and .799 save percentage.
Holy Cattoni!
Forward Holden Cattoni has been a big producer lately, scoring five goals and two helpers against the Bandits, and a hat-trick and two assists against the New England Black Wolves on April 8. He's already managed 36 more points than last season, sitting at 62. He's also hit a career-high 29 goals this season.