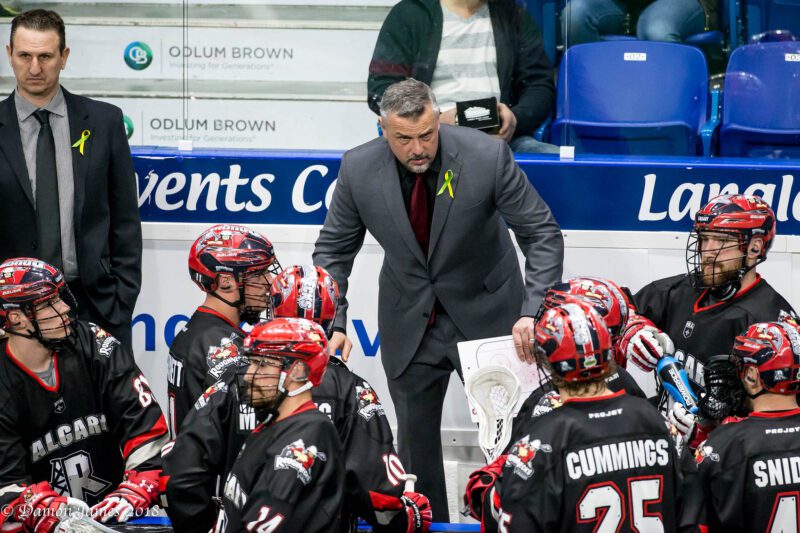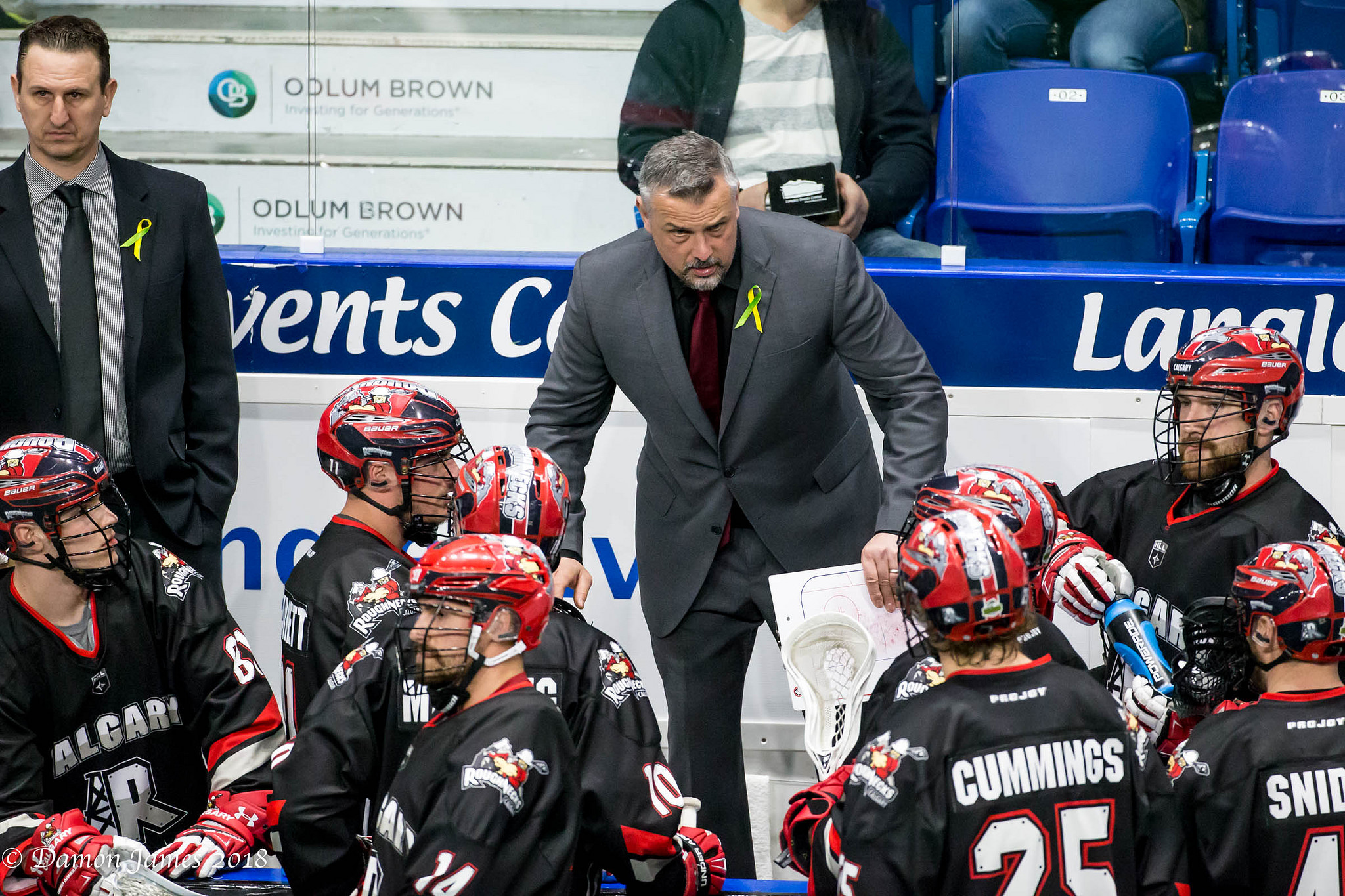 The Roughnecks put forth one of the most dominating performances in franchise history Saturday night in a 26-11 thumping of the Vancouver Stealth in Langley, B.C.
Here are five things we took from the game:
Franchise goal record
A 26-goal effort from the Roughnecks tied the franchise record for goals scored in a game. The last time the Riggers tallied 26 was on March 30, 2003, against the Ottawa Rebel in a 26-16 win at the Scotiabank Saddledome.
Series sweep
The win in Vancouver secured a 3-0 series sweep against the Stealth (4-0 including the pre-season). This is the first time since 2014 the Riggers have managed that feat against their West Division rivals.
Snider & Kalinich
Bob Snider and rookie Anthony Kalinich both found their way back into the lineup. Snider – who last played on Dec. 15, 2017 vs. the Stealth – had a solid night winning 28 of 39 face-offs and earning two assists. While Kalinich – who was last seen on Feb. 24, 2018 vs. the Saskatchewan Rush – collected a loose ball and was physical on defence.
Moving the ball
Twenty-six goals doesn't happen without team work. All but two players in the lineup walked away with at least one point on the night, including goaltender Christian Del Bianco with four assists. Curtis Dickson led the scoring with four goals and eight assists.
Special teams
The Riggers went 7-for-8 on the powerplay against the Stealth. This improved their PPG stats to fifth in the league, up from 43.7% to 48.1%. They also held the Stealth at 1-for-6 on the powerplay, enhancing their penalty kill from 43.9% to 52%.