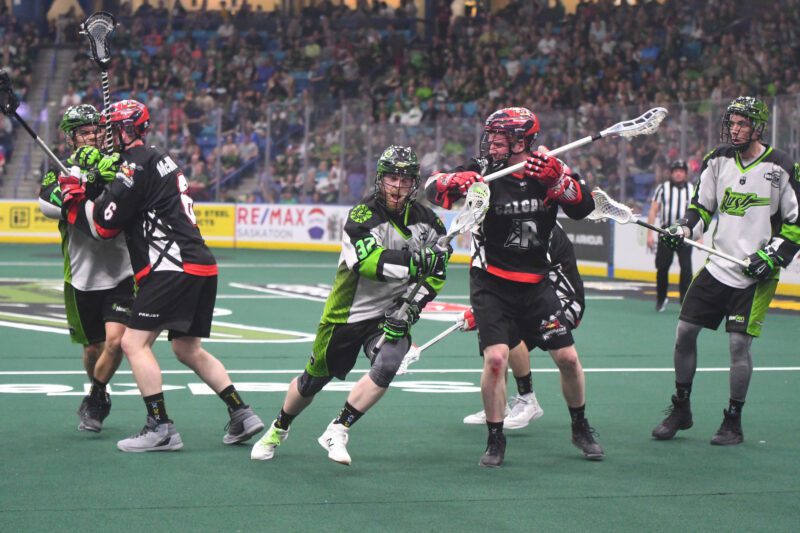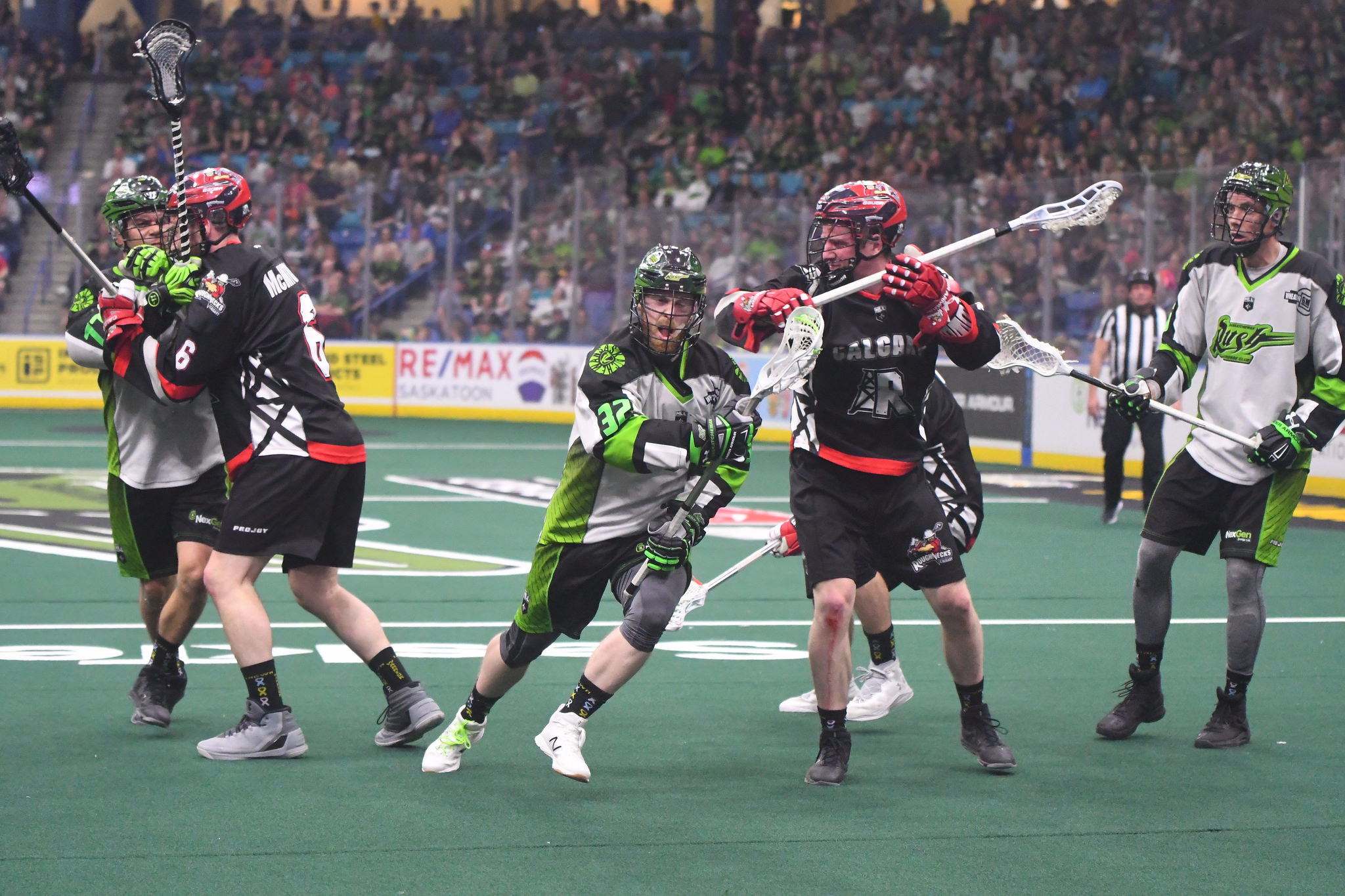 The Roughnecks closed out their regular-season with a close 11-10 loss to the Saskatchewan Rush at the Sasktel Centre on Saturday, April 28.
Here are five things we took from the game:
Currier's 200
Rookie Zach Currier scooped 16 loose balls in the match to finish the regular-season with a league leading 200. According to the National Lacrosse League, this makes Currier the first rookie to lead the league in loose balls since the stat started being accurately recorded. Currier's 200 also surpasses the previous record for rookie loose balls held by former Roughneck Geoff Snider, who scooped 180 in his inaugural year in 2007.
Cattoni keeping it up
Holden Cattoni has been one of the 'Three Stars' in each of the Riggers past three games, and for good reason. He's put up solid numbers lately, hitting a career-high 36 goals and 40 assists this season, and managing a hat-trick and at least two helpers in the last four games he's played. With four goals and one assist on Saturday, the southpaw surpassed 100 career points.
Keep your enemies close
The Roughnecks are the only team in the West Division to finish a tilt within a goal of the Rush this season, doing it twice – a 13-12 OT loss on Saturday, Jan. 27 at the Scotiabank Saddledome, and Saturday's 11-10 loss at the Sasktel Centre. For the majority of the game both the Roughnecks and Rush were within two goals of each other, save for 5:58 minutes of play when the Rush took a three, then shortly-lived four goal lead. The Riggers showed great resolve, managing to erase the 10-6 deficit to pull within one in the last frame.
Potent penalty kill
The Riggers boast the third-best penalty kill in the league at 53.2% and kept the Rush's high powered offence to one goal on four powerplay chances. An impressive feat, given that Saskatchewan has the best powerplay in the league at 67.7%.
Keeping pace
Overall the Roughnecks kept up an even game against the first-seeded team in the league as evidenced by; the close game, Tyler Burton winning 13 of 25 face-offs, and the Riggers also taking more shots on goal than the Rush at 46 compared 43. Given the rivalry, the one-game playoff, and the week-by-week improvement of the Roughnecks, Calgary poses a legitimate threat to the Rush's NLL Cup run should they face each other in the West Division Final.