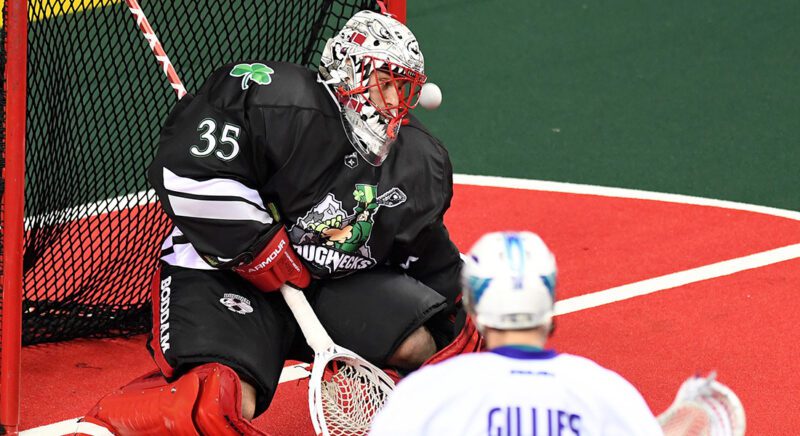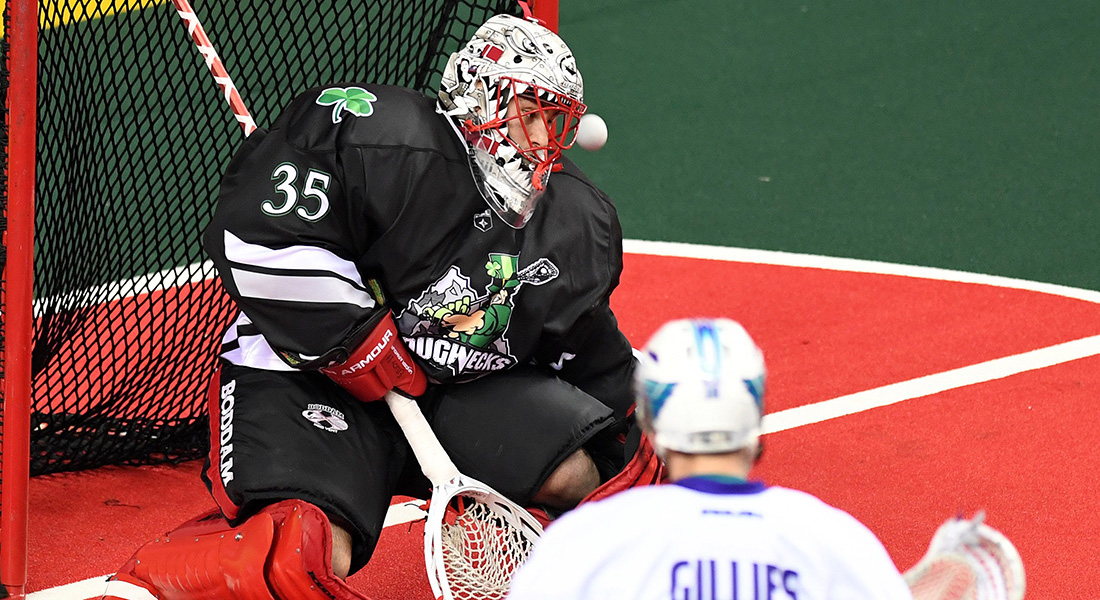 The Roughnecks are back in the win column with a 14-13 St. Patrick's Day win over the Rochester Knighthawks at the Scotiabank Saddledome on Saturday.
Here are five things we took from the game:
BERG'S SOCK TRICK
Wesley Berg added to his already impressive season stats with six goals and two assists in the victory. He now has 26 goals and 52 points in his third season with the Roughnecks. Berg's sixth goal of the night turned out to be the game-winner.
15,070 FANS
The Scotiabank Saddledome was rocking with St. Patrick's Day fever and that helped push the Roughnecks to the win. It was the biggest crowd so far this season, leading to an electric atmosphere in the building.
TRANSITION OFFENCE
Transition offence played a big roll in the tilt. Garrett McIntosh scored two goals while Dan MacRae pitched in two assists and Mitch Wilde also tallied, opening the scoring in the game.
POWER PLAY PROWESS
The Roughnecks powerplay was lethal Saturday going 5-6. Curtis Dickson scored the first powerplay goal 7:47 into the first quarter. In the second quarter, Berg netted a big goal to go up 6-3 at the 6:23 mark. Shortly after that, at the 11:43 mark, Dane Dobbie increased the lead to 9-4. Berg went on to score the next two powerplay tallies giving him a total of three on the night.
CURRIER SCOOPIN'
Zach Currier picked up 15 loose balls on Saturday to give his team extra possession time. He now has a league-leading 124 loosies on the year, well ahead of the Saskatchewan Rush's Jeremy Thompson who's at 112.