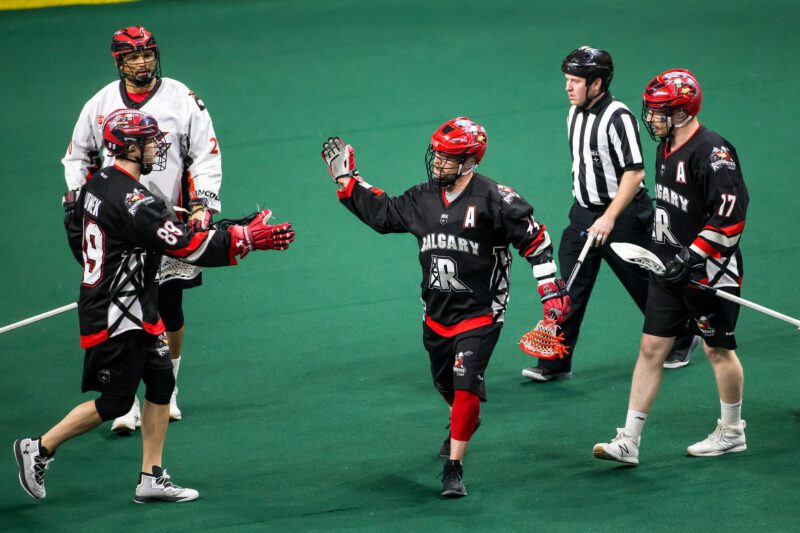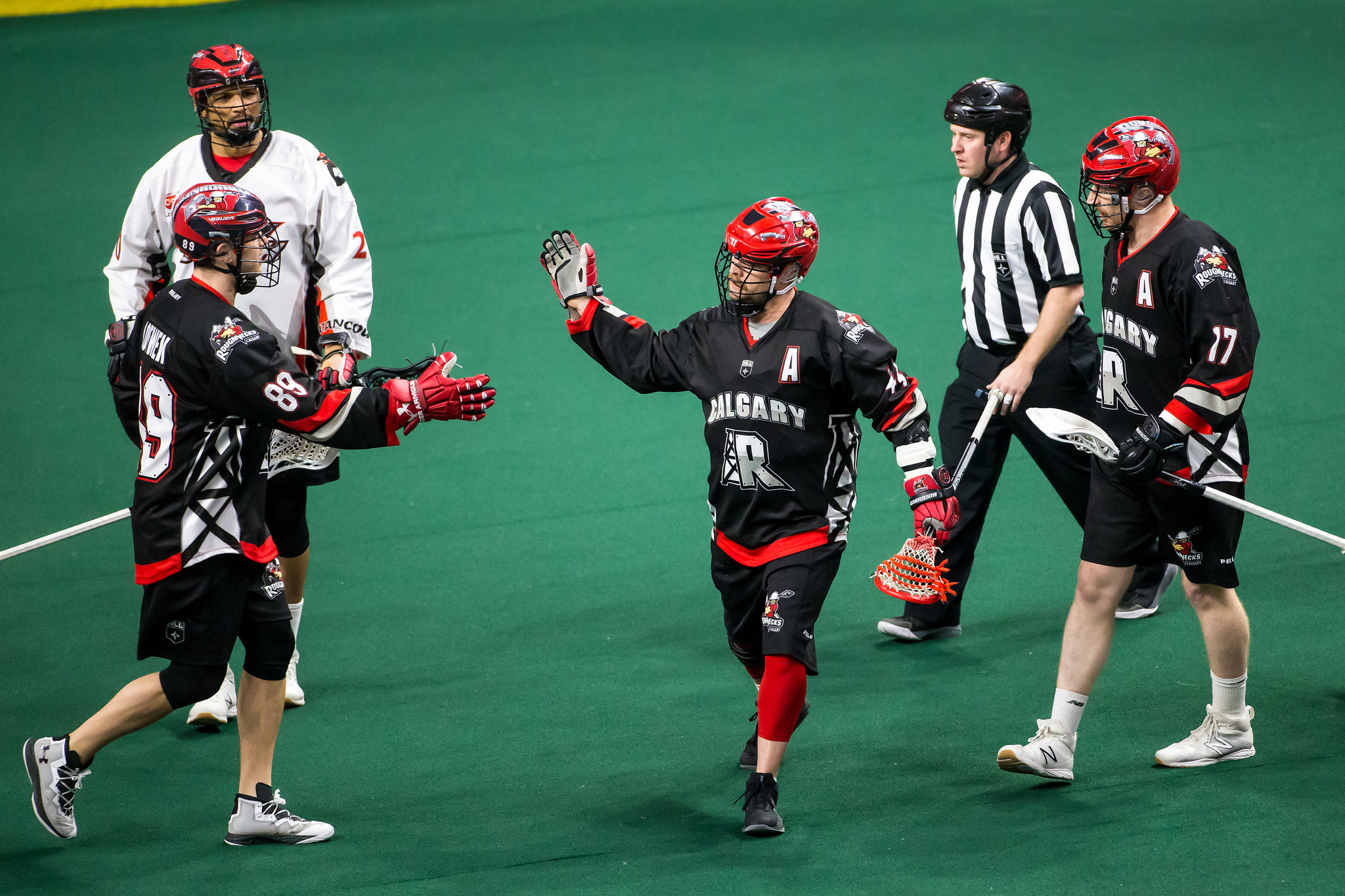 The Roughnecks came out of Langley, B.C., with a 13-9 win on Saturday night against the Vancouver Stealth.
Here are five things we took from the game:
Playoffs Clinched
The Roughnecks are back in the playoffs after missing out last season. The victory over the Stealth guaranteed them a berth and eliminated the Stealth. The Roughnecks will play either Colorado or Saskatchewan in the first round of the playoffs.
Del Bianco redemption
After being pulled early in a March 24 loss to the Toronto Rock at the Scotiabank Saddledome after allowing six goals on 11 shots in 13:56 minutes of play, Del Bianco had a playoff-like performance Saturday. He made 43 saves on 52 shots in the tilt. Overall, he has put together an impressive season posting a 10.30 GAA and a .803 save percentage.
Improved penalty kill
After surrendering four powerplay goals to the Rochester Knighthawks on March 17, the penalty-kill has been much improved. Against the Rock, they killed off four of five Toronto powerplays on the night. On Saturday, they went a perfect 4-for-4 against the Stealth.
Dobbie and Dickson hat-tricks
The veterans came to play for one of the biggest games of the year. Dobbie contributed an important three goals and five points, while Dickson lit up the scoreboard with three goals and eight points in the win.
Currier dominating
Currier scooped 12 loosies Saturday in yet another impressive performance. With 148 this campaign, he has separated himself from the competition; the closest behind him is Rochester Knighthawk Graeme Hossack with 129.