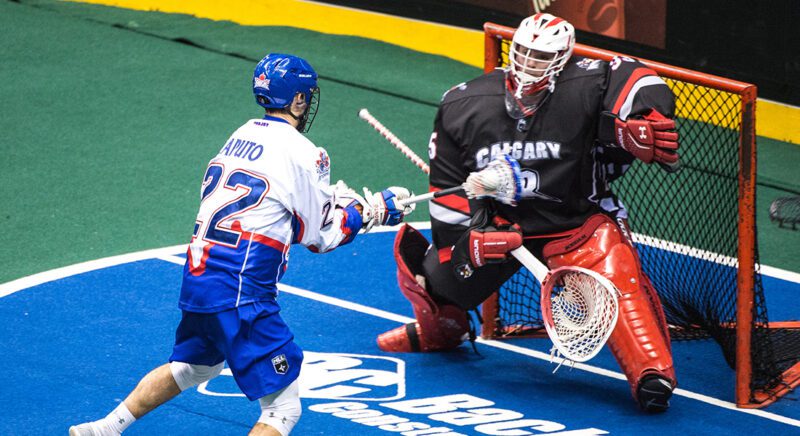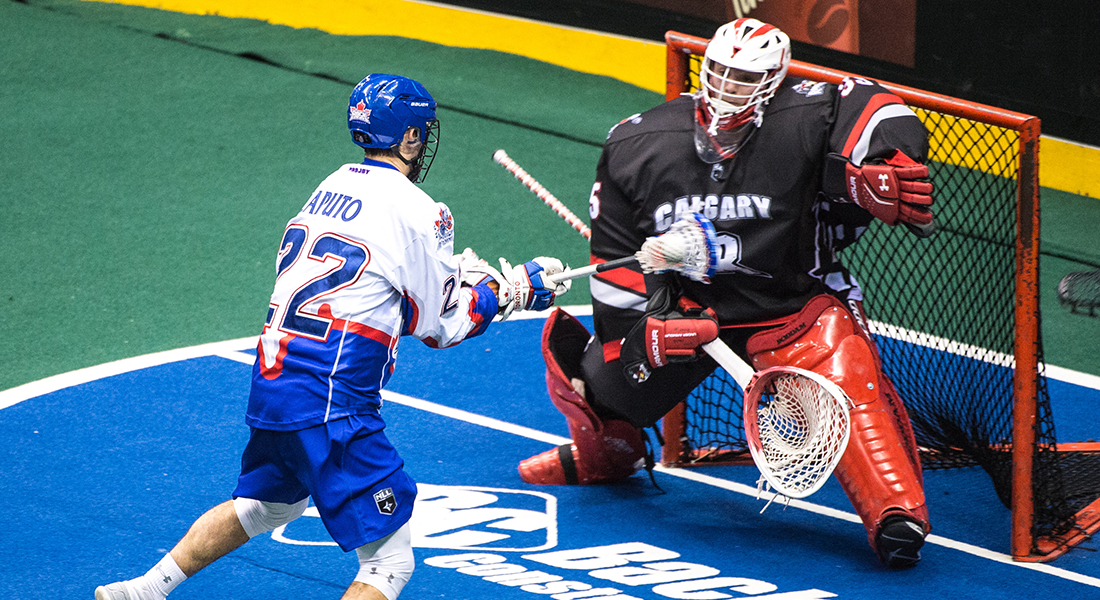 The Roughnecks earned their second win of the season with an impressive 16-8 road victory over the Toronto Rock Saturday night.
Here are five things we took from the game:
CHRISTIAN DEL BIANCO
Making his first start of the 2018 season, the Riggers netminder was the biggest storyline of the night. Del Bianco made 47 saves for his first career NLL win, including 17-of-17 in the fourth quarter to secure the Roughnecks victory.
OFFENSIVE CONTENT
Curtis Dickson had four goals and Dane Dobbie and Riley Loewen both had hat tricks against the Rock as the Riggers offence continues to pick up momentum. After averaging 9.25 goals-for through the first four games of the season, the Roughnecks have scored at least 12 goals in each of their last three games. It's worth noting that their last three opponents have been the defending champions, the first-place team in the western division and the first-place team in the eastern division.
SMOOTH TRANSITION
The Roughnecks transition game has been a large part of the team's recent offensive surge, and the team got plenty of offensive output from its back end against the Rock. Zach Currier led all D/T players with four assists while Garrett McIntosh and Tyson Bell both found the back of the net once. All told, the Riggers defence combined for 13 of the Riggers 41 points (2G+11A).
LATE BLOOMERS
The Riggers have saved their best for last over their last two outings, outscoring their opponents by a combined 19-4 in the second half. The Roughnecks outscored the Saskatchewan Rush 5-0 in the third quarter of their Jan. 27 game and blanked the Rock 7-0 in the fourth frame of Saturday's matchup. In those two quarters in which the opponent has failed to score, Del Bianco has made a combined 31 saves.
ROCK WALL
The performance turned in by Del Bianco and his team against the Rock on Saturday is even more impressive in the context of Toronto's recent offensive numbers. After scoring nine goals in each of their first two games of the season, the Rock had averaged 20.5 goals per game over the four contests leading up to their tilt against the Roughnecks. With just eight goals against the Riggers, Saturday saw the Rock post their lowest offensive output of the season.