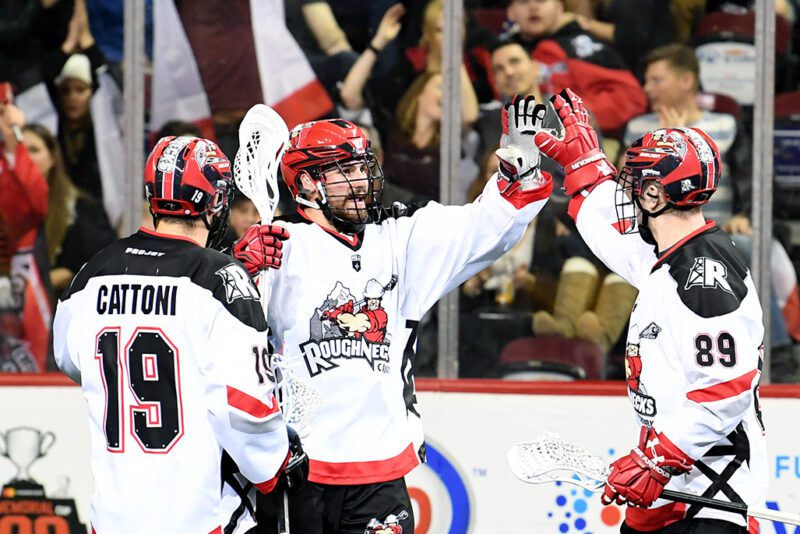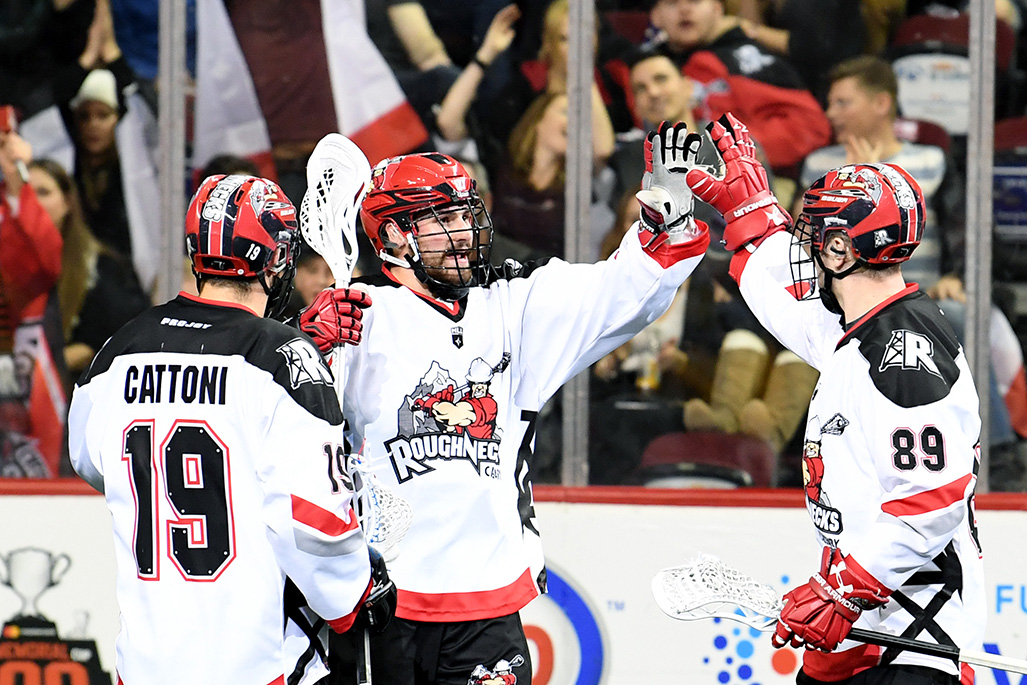 The Roughnecks finished the Pigskin Party on the wrong side of a 15-12 decision against the Georgia Swarm on Saturday.
Here are five things we took from the game:
ROOKIE RUNNING WILD
The Roughnecks top draft choice in 2017, Zach Currier, continued his fantastic rookie season on Saturday. He posted a pair of assists, while scooping a team-high 13 loose balls and forcing two turnovers thanks to terrific energy and effort. Currier was all over the floor and was a difference maker for his team. The youngster now leads the Riggers in loose balls with 45 on the year, which ties him for second in the NLL along with Lyle Thompson.
OFFENSIVE IMPROVEMENT
After a pair of tough games for the Roughnecks offence, they came out with much better ball movement against the league's defending champions. They showed some great passing and shooting early on and executed well in their five-on-five sets. Looking to take the lead in the fourth, the offence created a number of chances but were denied by the stellar performance of Mike Poulin in the Georgia net. Look for this group to keep playing at a high level when the Rush come to town on Jan. 27.
PENALTY KILL
With the firepower Georgia has up front, stopping them on even-man sets is hard enough. Giving them a man-advantage is not a great idea. However, on Saturday night, the Riggers penalty-kill unit was exceptional, thwarting all four of the Swarm's opportunities with the extra attacker and even adding two short-handed goals. The Calgary PK has now shut down their opponents on 13 of 21 chances (61.9%), the third best in the NLL.
ON THE DRAW
Coming off of a big game in the face-off circle in Buffalo, Tyler Burton matched that effort, going 20 for 31 against Jordan MacIntosh, Connor Sellars, and Lyle Thompson. Saturday's excellent performance boosts his overall rating on the dot to 66.6%on the season, which places him half-a-percent behind Jake Withers of the Rochester Knighthawks for the league's top spot.
WESLEY BERG
After a goal-less game against the Buffalo Bandits, Wesley Berg broke out in a big way. The third-year player netted four goals against the Swarm and had another nullified by an illegal body check. Tack on a pair of assists and he ended the night with a team-high six points. Coming off of a 79-point season last year, having Berg firing on all cylinders is crucial to the success of the offence moving forward.