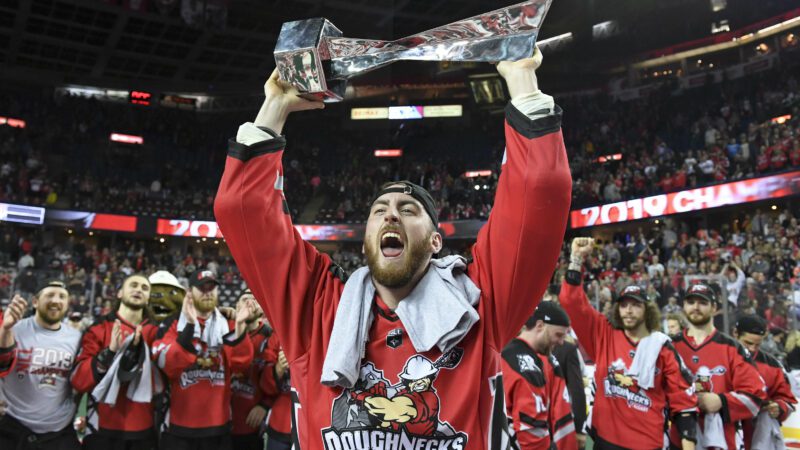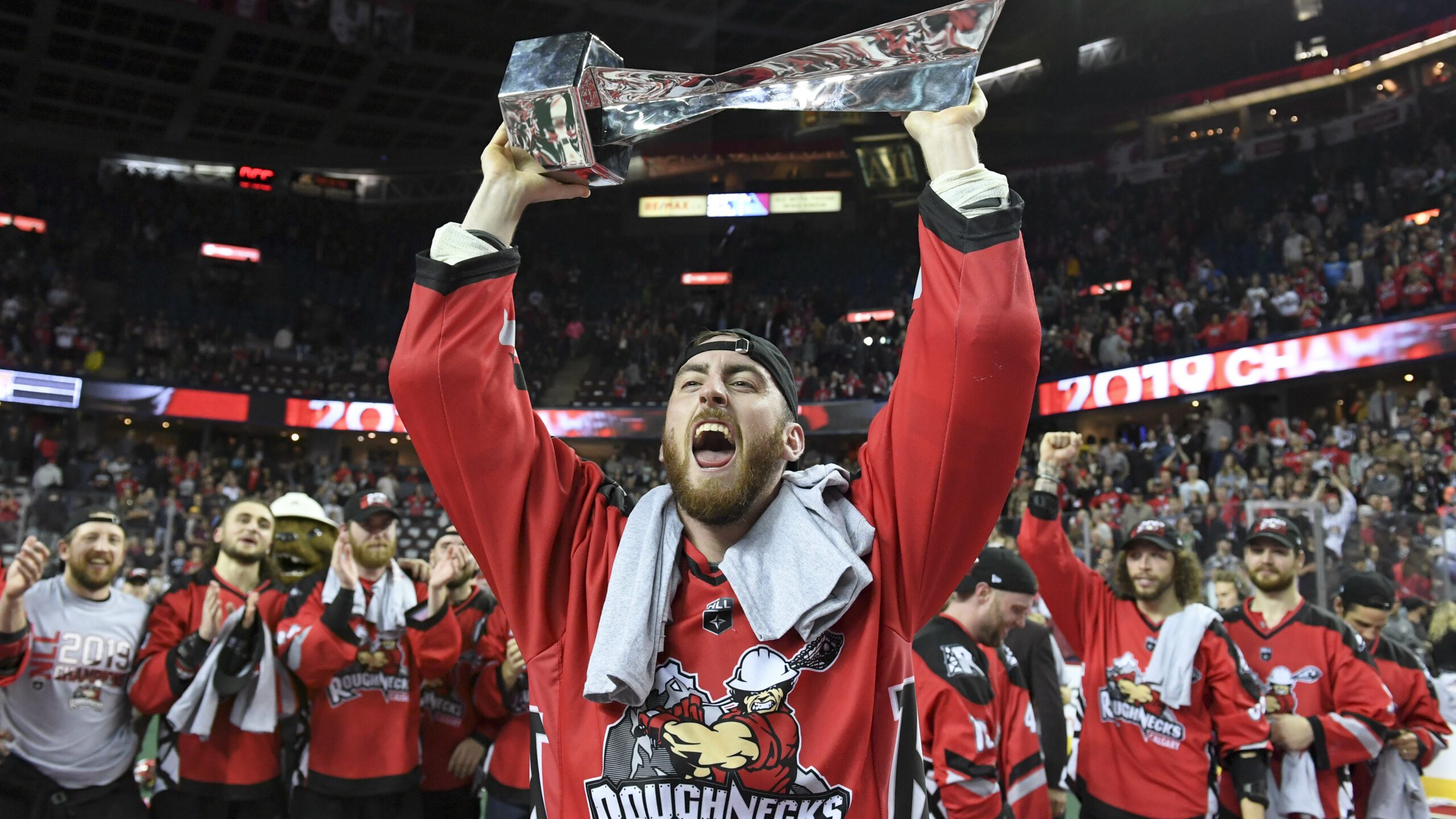 Good-luck charm?
Would certainly be hard to argue against that.
The Roughnecks went a perfect 6-0 with forward Jesse King in the lineup this season, including 4-0 in the post-season en route to their third NLL title.
"I'm feeling amazing, I'm feeling grateful," said King, who missed the majority of the season sidelined due to injury. "I'm thankful for the group of guys and what we were able to accomplish over the last six or seven months. It's just starting to settle in now that I'm home.
"It's a crazy feeling. I didn't even realize until after the game, Curtis Dickson asked me 'when was the last time you lost a game in the NLL?' and I sat there and said;
'Wow, I guess I haven't lost since last season.'
"It's a humbling and exciting feeling all at once."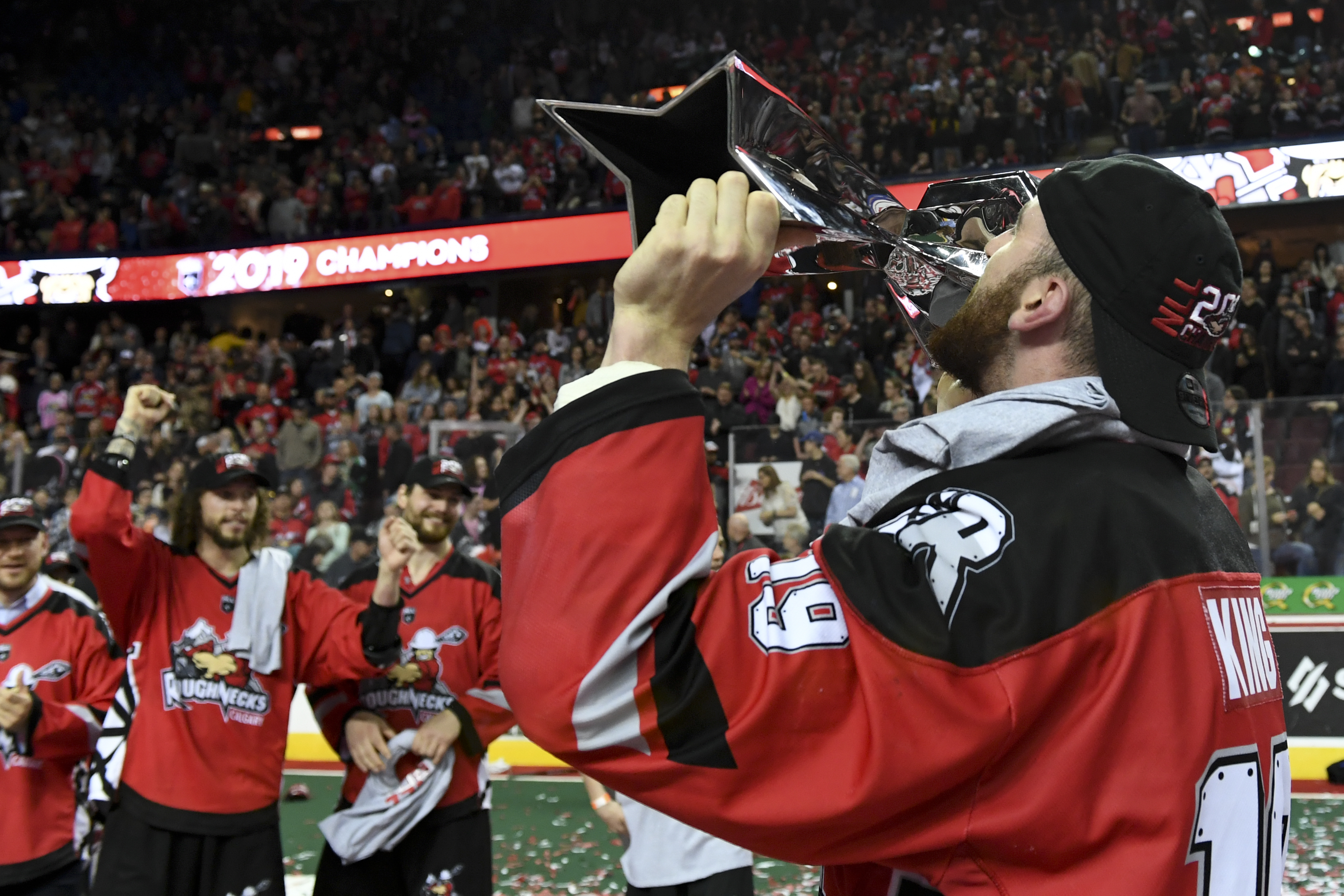 King tallied one goal and five assists in Game 2 Saturday night at the Scotiabank Saddledome, helping the Roughnecks to their 14-13 overtime victory against the Buffalo Bandits and a sweep of their best-of-three NLL Finals Series.
One of those helpers came on Rhys Duch's overtime winner.
"I had a chance to watch the entire game actually and what a game, first of all," King said. "I just remember going into that overtime period and my heart was non-stop. It was to the point where I couldn't even talk. I was just trying to focus and fathom what was going on.
"It was a crazy, wild and exciting overtime period."
The same can be said for the past seven weeks of King's life.
After missing the first 16 games, the southpaw came back with a bang, making an immediate impact with his size and scoring prowess during the Roughnecks' 14-13 victory over the Georgia Swarm on April 12.
He notched three goals and nine points in the final two games of the regular season. And even more impressive, tallied six goals and 17 points during the post-season – including the game-winners both in Game 1 of the NLL Finals against Buffalo, and the West Final vs. the Colorado Mammoth.
He made it look easy.
It definitely wasn't.
"Coming into my first game, I was so nervous and I did not have the confidence I thought I would need to play in this league," King admitted.
"There was a time after the championship where I was reflecting on how hard it was to get back to where I needed to be and what I had to commit to. To get back to where I wanted to be I had to make sacrifices in my personal life and in my spare time. It doesn't become spare time anymore, it becomes time to do rehab, go to the gym, train. It's a full time job almost trying to get back to where you need to be on top of also working another full time job.
"It was tiring and long, but man was it ever worth it."
King will now spend his off-season playing with the Victoria Shamrocks in the WLA, joining Rigger teammates Tyler Burton, Rhys Duch, former Rigger Chris Boushy, and his little brother Marshal King.
"This Friday night at the Q Center in Victoria, I'll be playing."
Roughnecks 2019-20 season tickets are now available for as low as $32.11/seat for adults and $23/seat for children and students (plus applicable fees and taxes). Click here for more information.