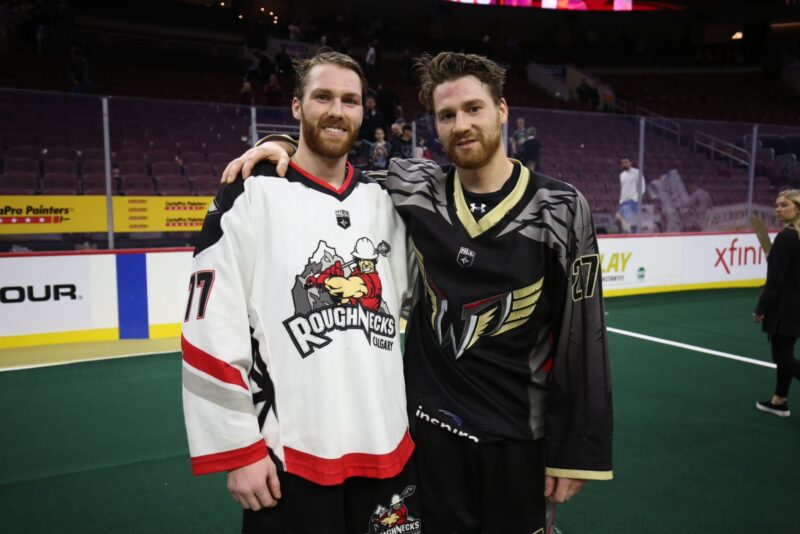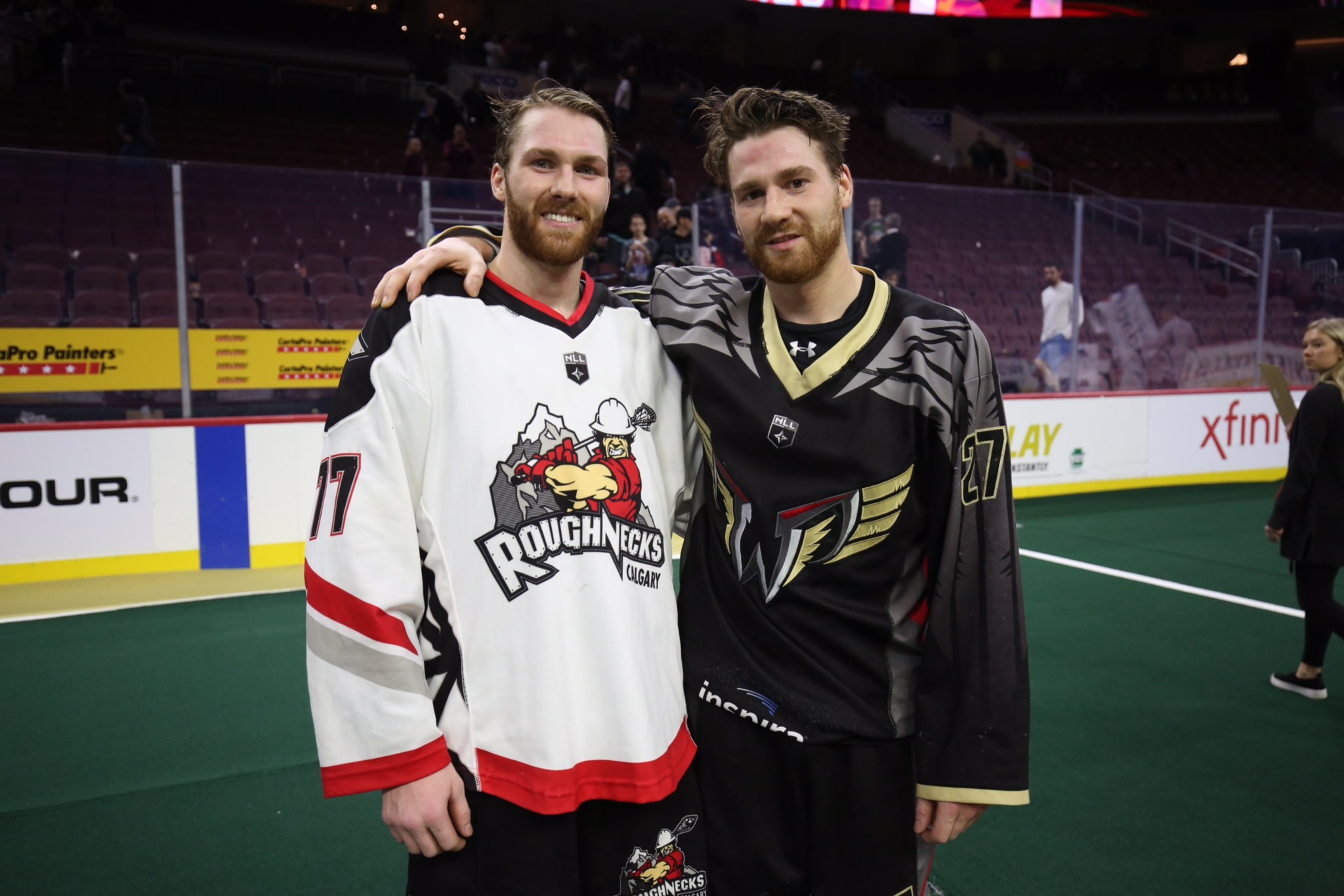 The City of Brotherly Love?
Not today.
It was a brother vs. brother in Philadelphia Saturday morning, as Rigger Zach Currier and his brother, Josh, went head-to-head during the Roughnecks 18-13 pummeling of the Wings at the Wells Fargo Center.
Zach now has a 2-1 upper-hand in the brothers' three NLL match-ups, but that doesn't mean bragging rights.
Josh, a forward for the Wings, scored five goals and tallied one helper in the tilt.
"It always fun competing against my brother," he said. "To be able to do it at this stage is special but it doesn't make me happy when I see him scoring five.
"He's a righty O guy and I'm a lefty D guy so those goals reflect pretty directly on my side of the floor. I'll be keeping quiet, but if he starts to chirp all I've got to say is we won."
And if there's anyone who knows their way around a Josh Currier chirp, it's Zach. The two brothers are only separated in age by one year, which means they've spent nearly their whole lives competing against each other.
"Growing up I would have said I would rather not have a brother sometimes with the way we battled," Zach said. "But looking back, I couldn't be more thankful.
"We're always pushing each other. If I did something cool the next day he'd be out there one-upping me, and the ball would be back in my court. I think we really pushed each other and it obviously helped us get to this level, I'm happy for it."
And while a six-point night from his older brother wasn't what Zach was hoping for as a Roughneck, he admits he's happy his brother has found success in the NLL.
"He's now getting all the recognition he deserves, he might not have gotten it growing up," Zach explained.
"My brother was always a good lacrosse player but he got really good late. His breakout year was his second year of junior. So it makes me extremely happy to see him get the credit he deserves because he's a great player, and he's a great person, as well."
The Riggers now head back to Calgary for a two-game homestand to close out their season.
With Philadelphia out of the way, the focus is now on finishing their season with a bang.
"A win like that is great, especially at this point in the year," Zach said. "We've clearly been a streaky team – which is not good when you're on the losing end of things but if you can a streaky team going into the playoffs and you're winning – that's dangerous. That's how teams creep up on people and take them by surprise.
"In my opinion we're the best team in the league when we play our game so we've got to focus on that and not have any mental lapses."