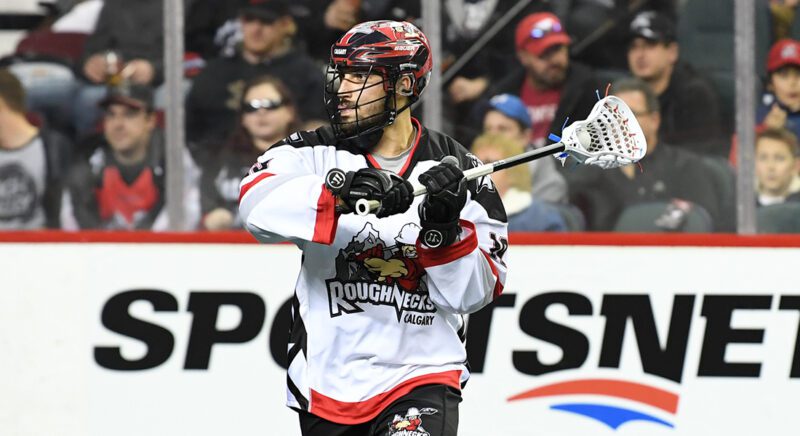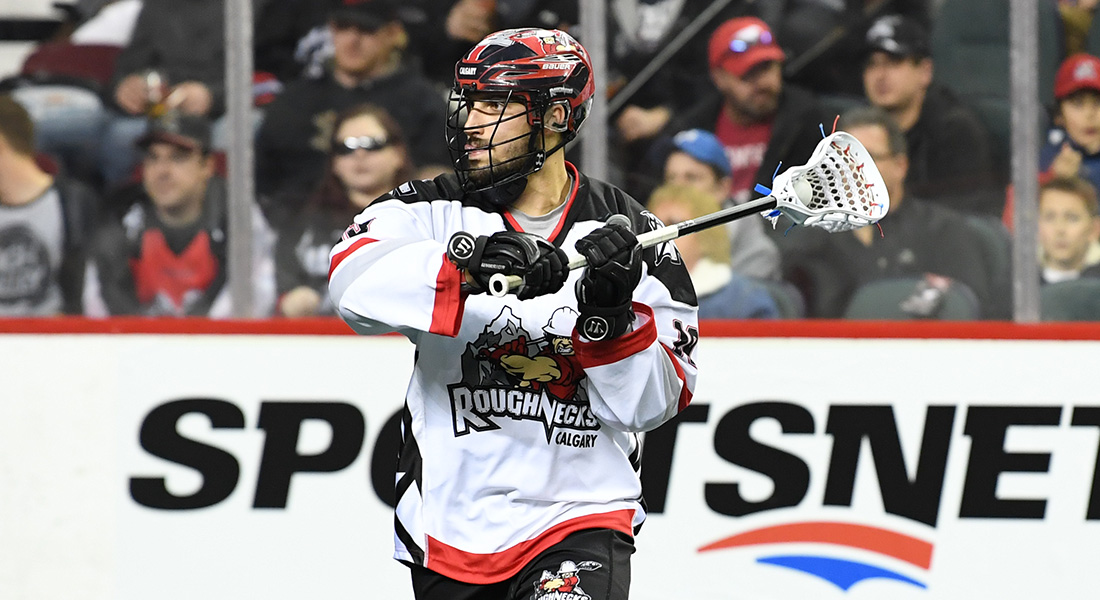 The last time the Colorado Mammoth came to the Scotiabank Saddledome, it was a tough day for the Roughnecks.
Coming off their first win of the young season, a 15-12 home victory against Vancouver on Dec. 15, the Riggers were looking for their second straight win in front of their fans.
Instead, Colorado used a five-goal, eight-point performance from Ryan Benesch to hand the Riggers an 11-7 loss.
"They beat us up pretty good at home," said second-year Roughnecks forward Holden Cattoni.
On Saturday night, the Mammoth are back in town. But this time they're facing a different Riggers squad, one that isn't planning to let history repeat itself.
"It's a little bit of a redemption game," said Cattoni.
Since that loss back on Dec. 29, the Roughnecks have been trending steadily upward. Their last three games, especially, have marked an impressive turnaround.
After averaging just 9 goals-per-game through their first four matches of the season — a number buoyed by their 15-goal output against the Stealth — the Riggers have a 13.33 goals-per-game average over their last three contests.
"I think we've just kind of gotten over that hump a little bit and it took us a little bit longer than expected to get to that point," said Cattoni. "Now I think we're just building up our confidence and becoming more and more comfortable with each other and I think it's evident in our play."
The increased offence is even more impressive given the teams the Roughnecks have faced in their last three outings: the defending champion Georgia Swarm, the Western Division-leading Saskatchewan Rush and the perennial Eastern contender Toronto Rock.
After falling 15-12 in regulation against the Swarm and winding up on the wrong end of a 13-12 overtime decision versus the Rush, the Roughnecks travelled to Toronto and halted the Rock's four-game winning streak with an emphatic 16-8 road victory.
"Those were heartbreakers, the last two before the Rock game, and we definitely felt like we played well enough to win [them]," said Cattoni. "That gave us the confidence to go into Toronto and play loose and play the way we wanted to."
Cattoni has played a key role in his team's recent rise, amassing five goals and 16 points over those three games. Four of those points, including a goal, have come on the powerplay.
Cattoni describes himself as a shooter and a goalscorer, but said he got away from his playing style in his rookie season, passing up shooting opportunities to try and create chances for more experienced teammates.
"Honestly, I really struggled with it," said the fifth-overall pick of the 2016 draft. "Looking back at it, it was something that I wasn't comfortable with at all, but it definitely made me a better person and a better player this year, having that mindset and knowing how hard I had to work last year and trying to implement bits and pieces of that into my game.
"Each and every game, I feel I get better and I get more confident out there."
While Cattoni and his Riggers believe that they're heading in the right direction, the Roughnecks certainly aren't taking the Mammoth lightly.
"It's going to take a complete effort from everyone on the team here just because of how deep they are," said Cattoni. "It's going to be a good test for us and hopefully we can ride this wave of momentum and this better play into another win."