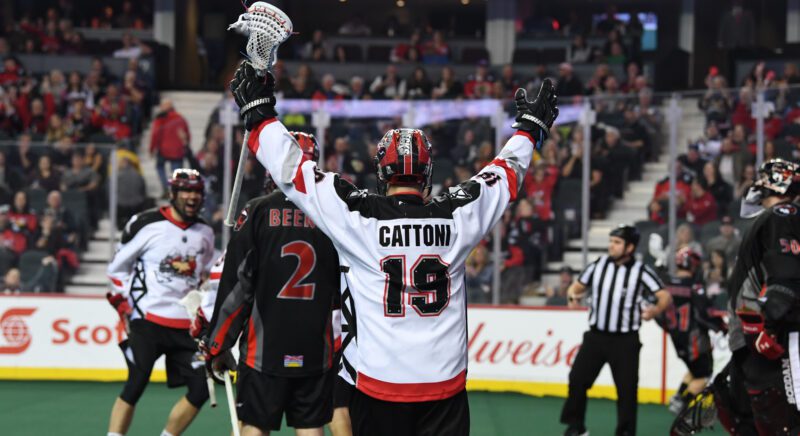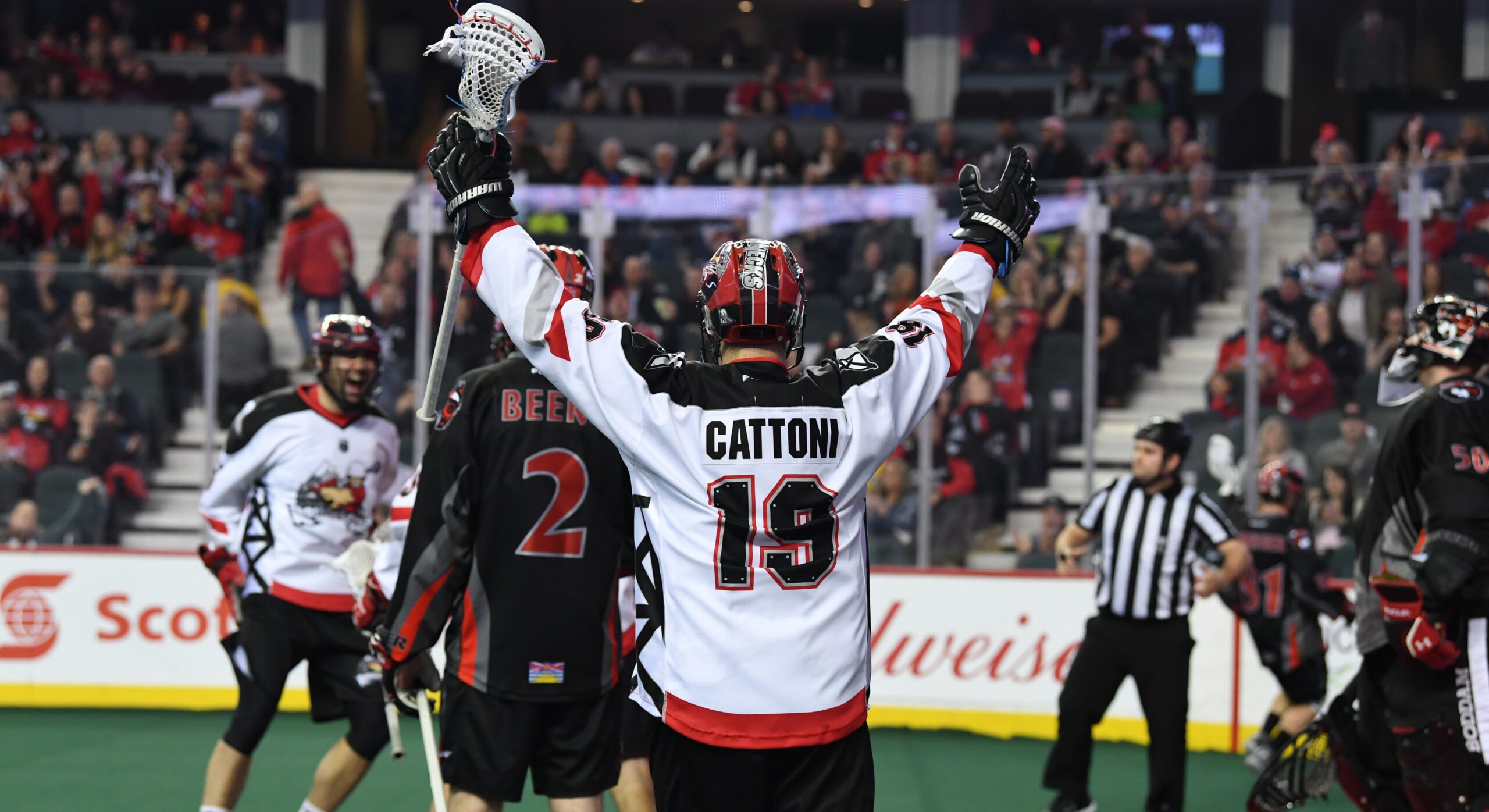 Everyone's heard the old sports cliché about peaking at the right time.
This year that saying didn't just apply to the Roughnecks as a team, but individual players as well.
Lefty Holden Cattoni hit a career-high 76 points this year – 36g 40a – 50 of which came in the last 10 games of the season.
"Two games that stood out to me was versus the Buffalo Bandits on April 14, and the Vancouver Stealth on Feb. 16," said Cattoni. "I had five goals each in those games, and had a few assists, as well."
"Those were two break-out games that I felt I needed that really gave me the confidence throughout the season. I ended up going on a pretty good goal-scoring streak near the end of the season."
Cattoni will now spend the off-season playing with the MSL senior-A Peterborough Lakers alongside fellow Rigger Zach Currier.
He'll focus on defending the 2017 Mann Cup championship title he helped win, after leading all scorers on the Lakers last summer with 48 tallies in the regular season.
It's a good opportunity for the NLL sophomore to keep the ball rolling after his electric season.
"Every single team in the senior-A loop has multiple NLL players," he explained. "My team is comprised of all NLL players – most of the top-end teams are. It's great competition and it gives you some good insight to how you can grow your game.
"There's a little bit less pressure so you can try things, and experiment a little bit to find something that works then apply that to the NLL season the following winter."