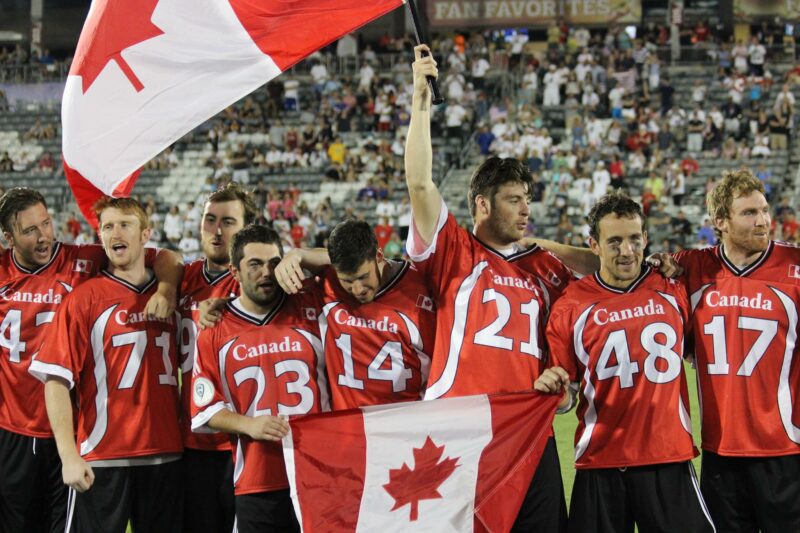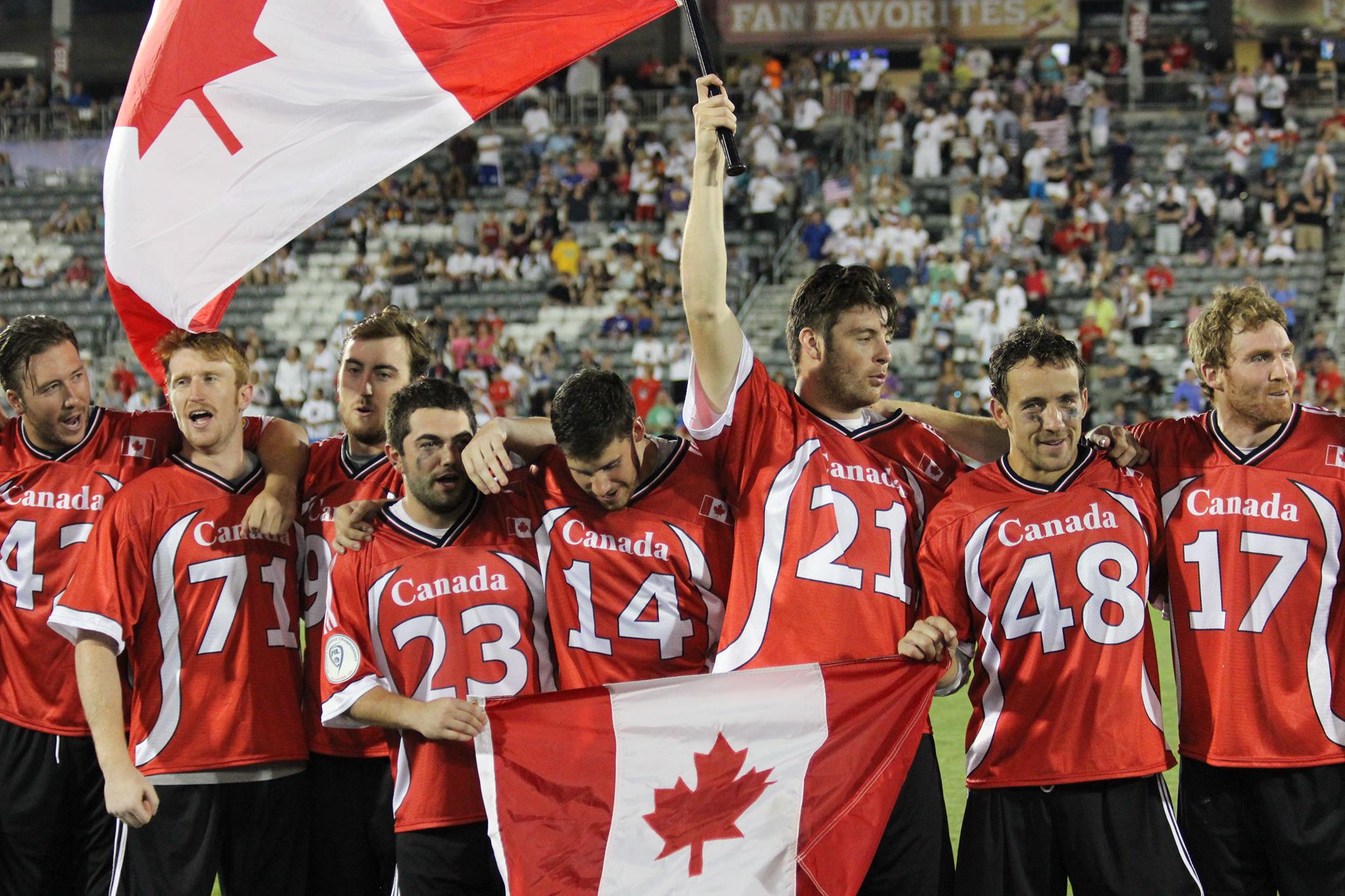 Talk about a hot start.
Team Canada recorded their first win at the FIL World Lacrosse Championships in Netanya, Israel Saturday, after doubling England 12-6.
The national team features four Roughnecks and one alumnus this year; Curtis Dickson, Zach Currier, Tyson Bell, Wesley Berg, and Geoff Snider.
And of course, they're all bringing their A-games.
In true Superman style, Dickson scored Canada's first goal of the tournament, and added two more and an assist in the game – making him second in points tallied during the tilt.
Mark Matthews and Jeff Teat led Canadian scoring at five points each, Matthews tallied one goal and an assist during the game, while Teat recorded three goals and two helpers. Joshua Byrne also contributed with a pair of goals.
Tyson Bell notched a goal for Canada, while Zach Currier scooped two loose-balls in the tilt. And Riggers alumnus Geoff Snider went 8-for-11 on the face-off, and scooped four loose-balls.
On the other side of the field, England's top three scorers were Alfred Scarpello (2+1), Ryan Hunns (1+2), and Joshua Sherry-Brennan (1+1).
Canada next plays Scotland tomorrow, July 14.