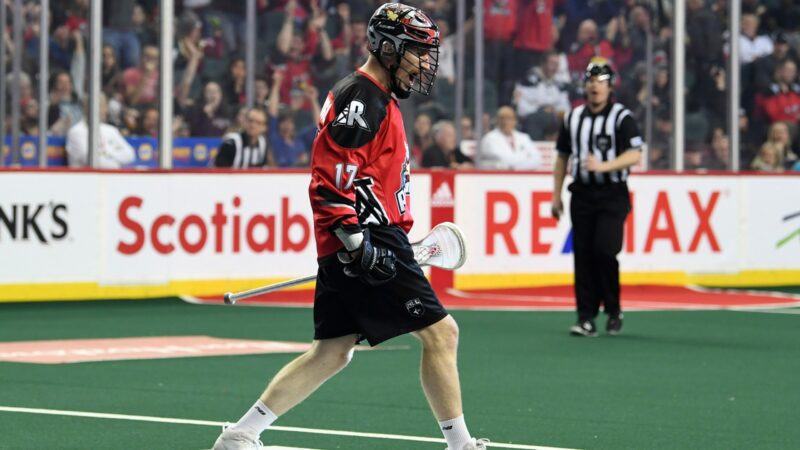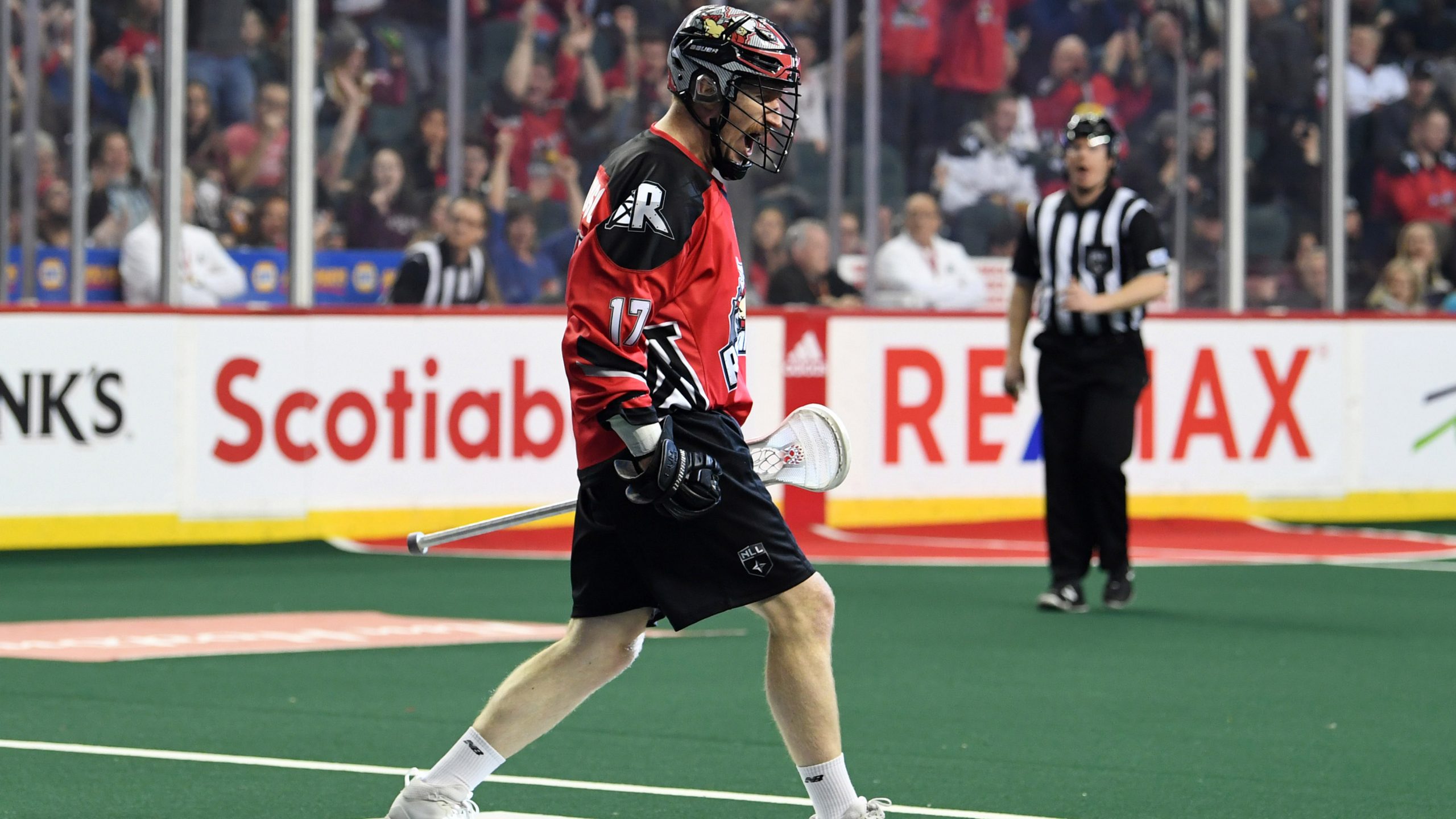 The date is Jan. 8, 2011.
The Roughnecks are set for their season home-opener against the Buffalo Bandits, and a 22-year old Curtis Dickson is ready for his NLL debut.
Just moments after the ball drops, Dickson tallies his first career goal.
It was a sign of things to come – and the start of an absolutely prolific career.
"My first goal, it was 16 seconds into my first ever game against Buffalo," Dickson recalled. "It's a tough one to forget."
Almost a decade later, and Dickson has now become the 14th player in league history to notch 400 career goals following a gorgeous outside shot in the second quarter of Calgary's 16-11 victory in San Diego against the Seals Friday night.
"It's pretty cool obviously to hit a number like that," Dickson said. "Not a ton of guys have done it so it's a pretty big honour to be able to do something like that in this league."
And each and every one of those 400 goals was scored with the Roughnecks franchise. Dickson now becomes the second Roughneck to score 400 goals all with the team, following captain Dane Dobbie who crested the marker last season.
"Any player in any professional league would want to play out their career with one team," Dickson said. "That's the ultimate goal, so to be able achieve this with the teammates I've had over the years is special.
"I've had some phenomenal teammates I've been able to play with over the 10 years here in Calgary, they have a lot to do with the success I've had on the floor. A lot of credit goes to those guys, and the coaching staff who put me in the position to be successful on the floor – a lot of credit goes to those guys, too."
One of those guys is head coach Curt Malawsky.
"I've coached Curtis Dickson since he was 12 years old in Port Coquitlam," said the Riggers' bench boss. "Just to see him over the years and how good of a player he is, what I like is how his game has evolved. He's not just a pure goal-scorer, of course he still scores his goals, but he sets guys up, he plays a great offence by committee game and he's a great floor general out there when the ball is in his stick.
"To see the evolution of Curtis Dickson's lacrosse game, how can you not be proud of a guy like that to reach that milestone."
So, does Dickson have another 400 in him?
Maybe.
First things first, he's laser focused on the task at hand tonight. The Roughnecks will play their second tilt in 24 hours when the Philadelphia Wings visit the Scotiabank Saddledome. (8 p.m., tickets).
"We have another big one tonight against a Philly team that's hungry to get their first win of the year," Dickson said. "It's a tough travel day but we know what we're getting ourselves into, we'll be focused and ready to go tonight."