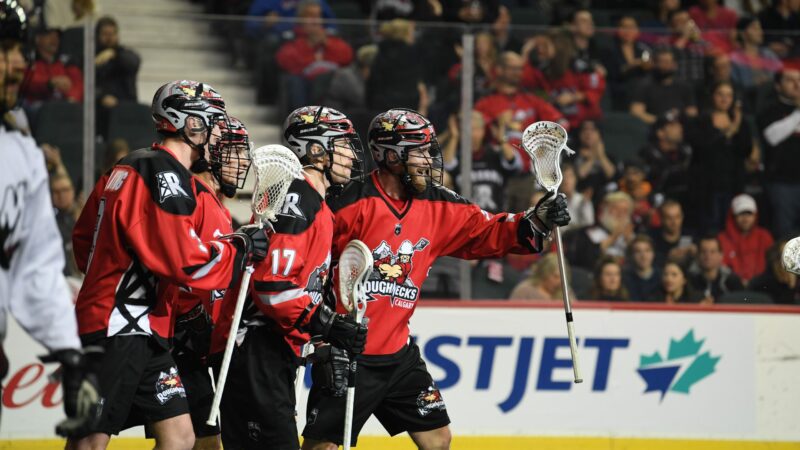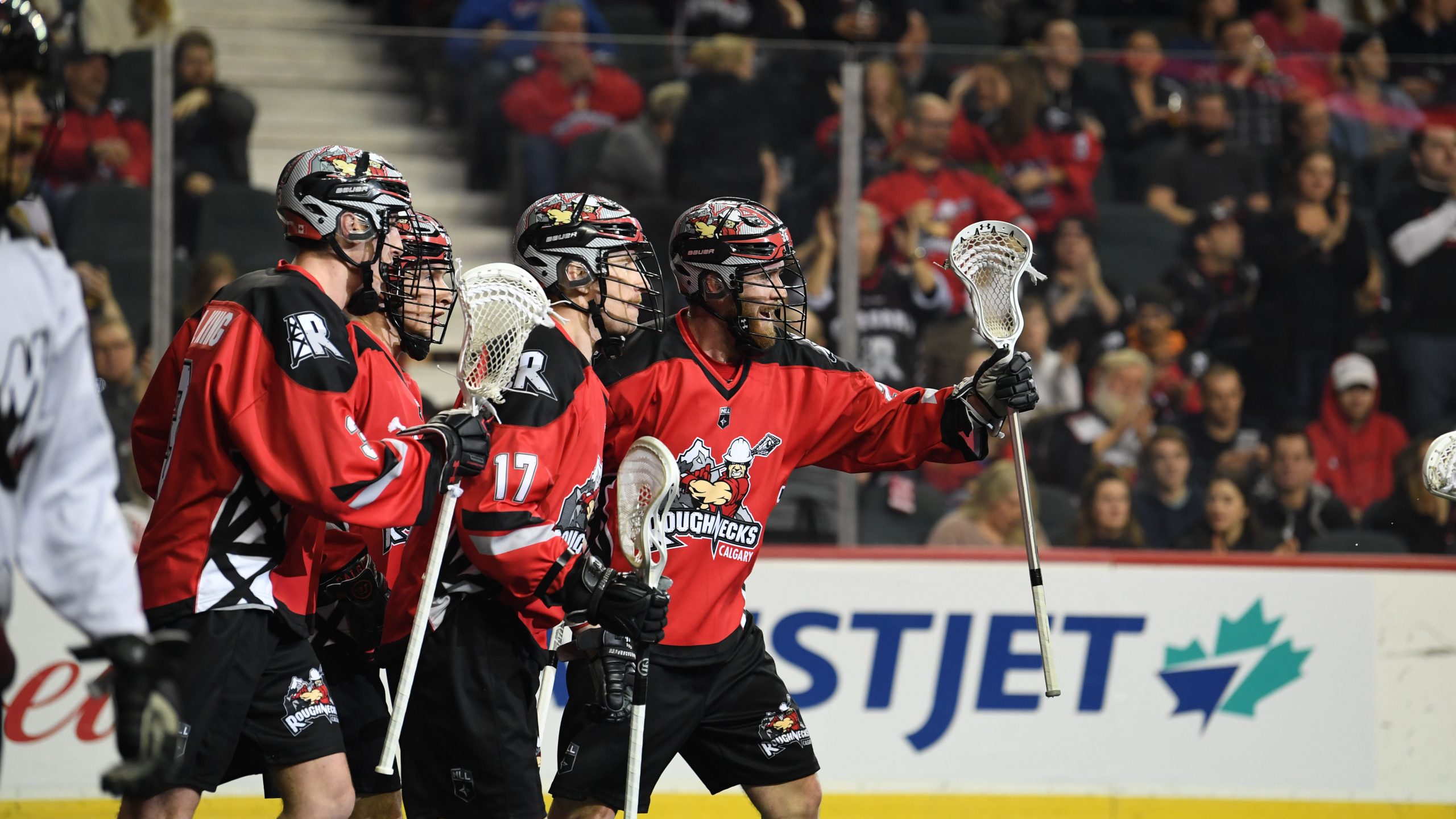 What doesn't kill you makes you stronger.
It's a cliché, sure, but nothing rings more true for the Roughnecks.
Just four games into the 2019-20 season, the Roughnecks have faced their fair share of adversity already: starting the season without forward Rhys Duch, the suspension of reigning MVP and captain Dane Dobbie, and most recently, the loss of offensive threat Jesse King to injury.
But hey, this team is no stranger to a challenge.
Last year, there were without a few offensive pieces to start the year, but to say the season turned out just fine despite the circumstances is an understatement.
"It's challenging," agreed offensive coach Bob McMahon. "But we went through a bit of it last year as well, losing Jesse King in the pre-season, and Wesley Berg siting out.
"You can whine and complain about it and feel sorry for yourself, or you can move forward. Last year, we adopted the mantra 'calm is contagious' and that was for in-game situations and off-floor situations. If someone wasn't able to go, it was the next man up and we had every confidence the next guy would be ready to play.
"We just didn't let it bother us."
Same goes for this season.
"Last year, we also knew that moving forward we were going to get better as guys came back into the lineup," said McMahon. "We will this year, too, with the return of Jesse King, and we know Dobbie is coming back in a few games."
Aside from Curtis Dickson, the players available are young – but extremely talented.
Third-year lefty Dan Taylor will play a new, much larger role on up front with the lack of lefties in the lineup.
And rookies Marshal King and Haiden Dickson are getting a chance at some hefty NLL minutes. In turn, that in-game experience for the kids will pay off big for the Roughnecks in the future.
"As challenging as it is, we see it as an opportunity for some for the young kids to play as well," McMahon said. "That only makes them better towards the end of the season, when Jesse comes back and Dane's off suspension.
"We're looking at it as a positive. It's a chance for guys to get better and get some experience under their belts."
The Roughnecks have also taken steps to fill gaps where it's most needed: acquiring lefty forward Dereck Downs from the New England Black Wolves in exchange for two third-round picks, and signing southpaw Zach Herreweyers to the practice roster.
"I've known Dereck for years, I coached against him when he was a young boy, from the age of 13 up," McMahon said. "He's been a goal scorer in every league that he's played in. He played 15 games for New England last year, and basically averaged a goal a game. He has good skills, knows how to score and knows what's involved in this league.
"Zach was a former first-round pick. He's been known as a goal scorer his entire life. He had a good college career at Loyola in the states. He's known as a natural goalscorer; hopefully he can find a couple for us moving forward as well."
Downs will make his debut as a Roughneck this Saturday when the Riggers travel to Rochester to take on the expansion Knighthawks.
McMahon is confident in the team's preparations ahead of the tilt, knowing they face an relatively unknown expansion team.
"We watch a lot of film," he said "They've played four games so we're able to watch them play. We have a lot of experience with Shawn Evans and Holden Cattoni – their two best offensive players. We know them as players and individuals, so it helps that we know what we're playing against."