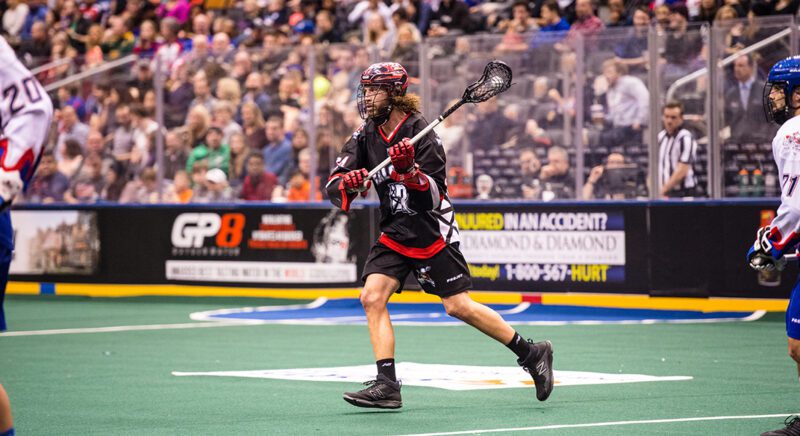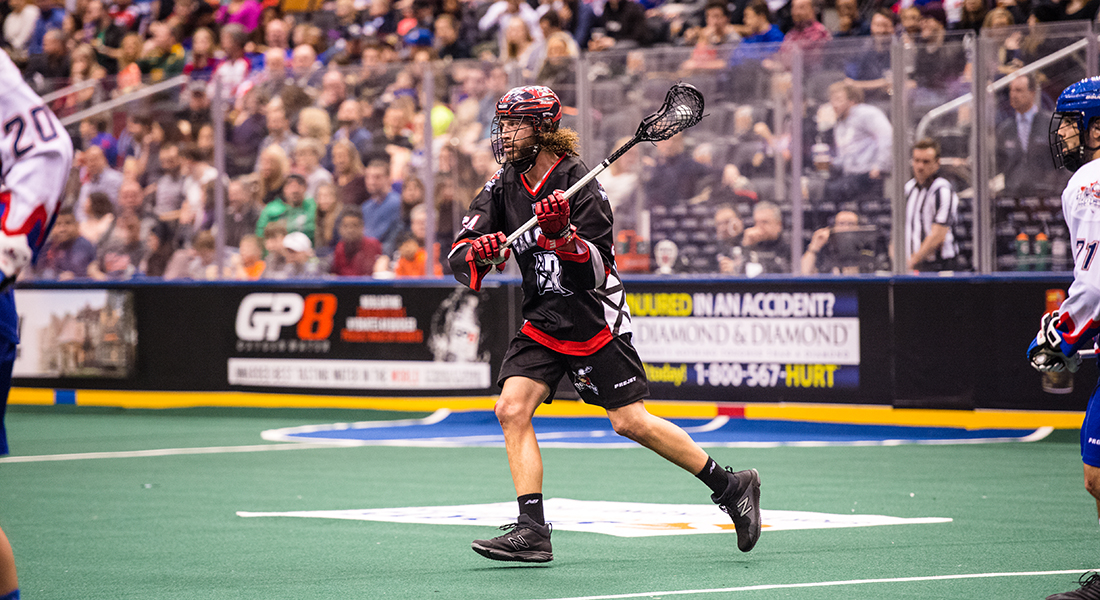 Ever since the 2016 NLL entry draft, facing off against the Toronto Rock has become a special occasion for Tyson Bell.
That's because the 12th overall pick of that draft was Rock defender Latrell Harris, Bell's first cousin and one of his closest friends.
"He's like a brother to me," said Bell of Harris, who began playing lacrosse late in his youth due in large part to his older cousin's influence. "I was always at his football events, hockey, and then he turned out to be not a bad lacrosse player."
Growing up down the street from each other in St. Catherines, Ont., Bell and Harris were practically inseparable, spending "23 hours a day together", by Bell's estimation.
These days, the cousins are regulars on their respective clubs' back ends. Ironically, it was in February 2017 in a game against the Roughnecks at the Scotiabank Saddledome that Harris scored his first-career NLL goal.
"He wants to be like me, but he also wants to be better than me," said Bell. "It's real nice to see him, at his age, be in the league, coming in strong like he has and he's only going to get better."
In their most recent matchup — their third since the 19-year-old Harris joined the league one year after his 23-year-old cousin — it was Bell and his Riggers emerging victorious, snapping the Rock's four-game winning streak with a 16-8 win.
"Last year we played in Toronto and we fell short and they came to Calgary and they also won that game too, so it was nice kind of redemption." said Bell. "It's honestly a dream come true to be able to play against family."
Bell assisted on the first goal of the game before adding an empty-netter late in the fourth quarter. That contribution gave him 11 points (3G+8A) in seven games so far this year, tying Bell with three other players for most points by a defender this season.
That offensive output is a product of Bell's uptempo playing style that maximizes what he believes to be one of his strongest attributes: his speed.
"I would say it's gritty, in-your face; if you have the ball I'm definitely going to be in your face trying to take it away and get it down the floor," said Bell. "From when I first started playing lacrosse, I started playing long-pole and I would get the ball and basically just run."
But generating offence from the back end can lead to scoring chances for the opposition, so Bell has learned the importance of picking the right moment to jump up in the play.
"You can't just run out and attack a player, you have to see what kind of a player [he] is, if he's an inside guy or an outside shooter," he explained. "It all comes down to reading the play, not taking a stupid chance that's going to come back and bite you and potentially put the ball in the back of your net."
Bell spends a good deal of time watching games throughout the NLL, studying other clubs' players to learn their tendencies. He's hoping it pays off on Saturday against the Colorado Mammoth, a team he notices activating its defenders to create offence just like the Roughnecks.
"They have a strong transition game," said Bell. "It comes down to who's going to make more mistakes, I feel."
As for Harris and the Rock, the Riggers won't see them again until March 24. When they do, Bell knows what he needs to do to get the better of his cousin, and it's a fairly simple strategy.
"Be faster," he said.