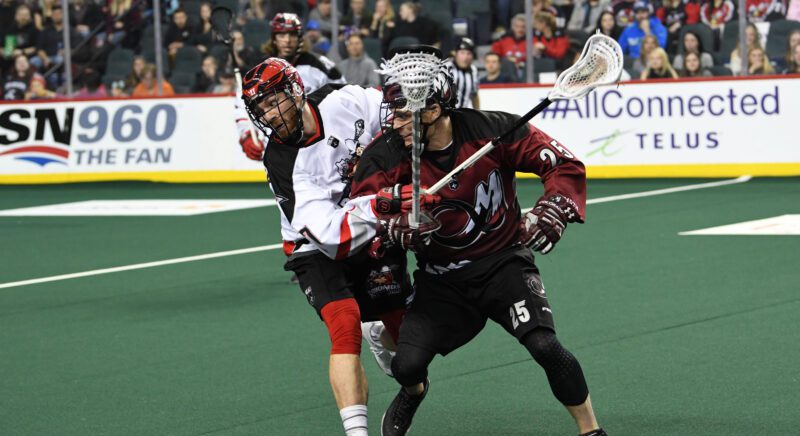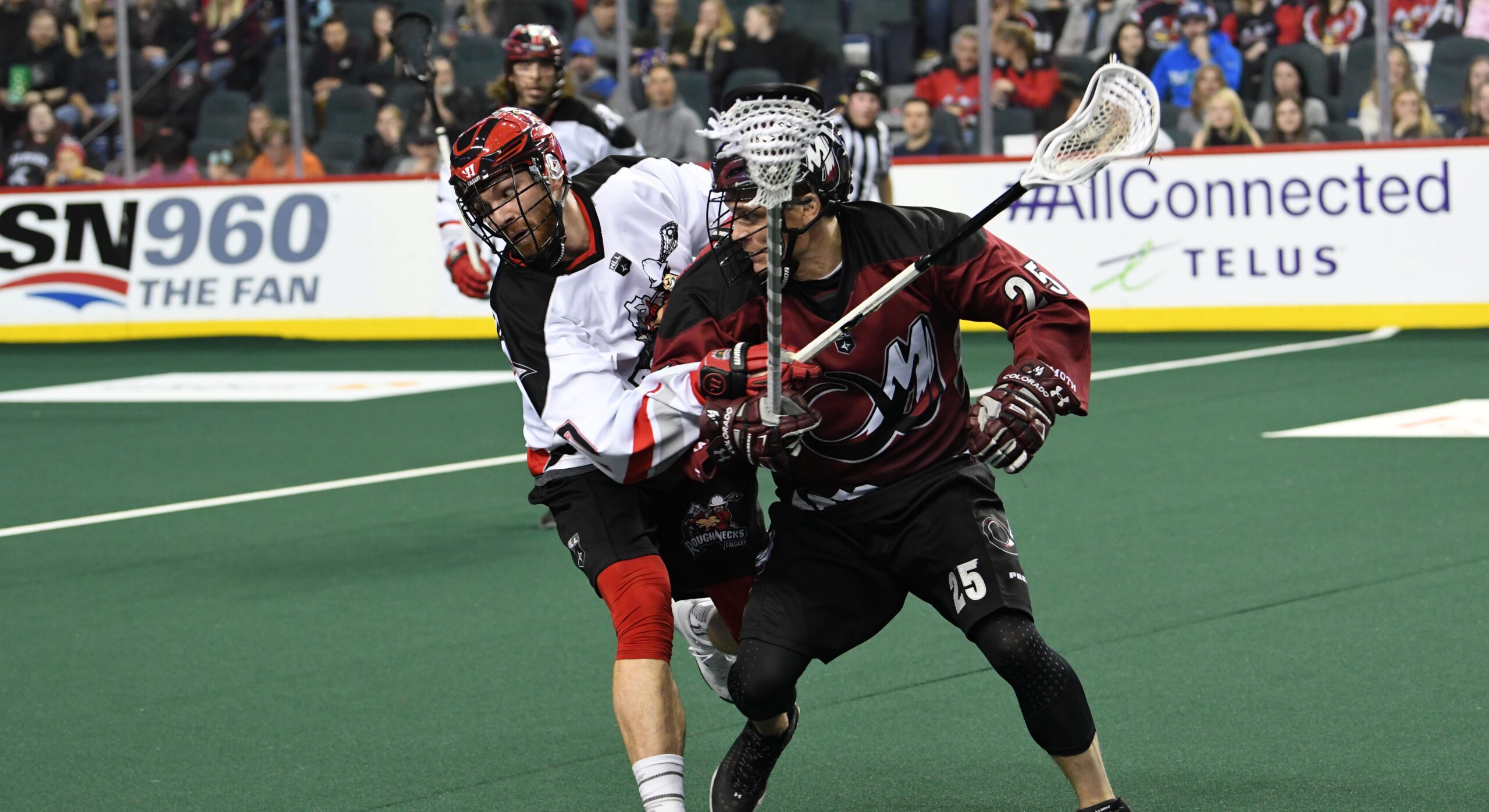 It's a Mammoth challenge for the Roughnecks.
But one rookie Zach Currier relishes.
"I'm looking forward to getting a few wins," said the first-year phenom, who led the league in loose balls during the regular season. "Playoffs are a great time to build team chemistry, when you're vibing and getting wins in the post-season, it's fun.
"It was a relief to make playoffs, it's been a stressful season with the ups and downs that we've had. Trying to make sure we're consistent has been tough, but hopefully we can reel that in."
The 8-10 Riggers travel to Denver for a Saturday West Division semifinal tilt with the 11-7 Colorado Mammoth.
Fellow freshman Ryan Martel, who's drawn into the lineup for the previous two tilts and hopes to play in the post-season contest, is also excited, adding the game has already played out in his imagination when he was growing up.
"When I was a kid I played in my backyard dreaming about this," he said. "I'm very excited, the guys have let us know that playoffs can come and go quick. I'm looking forward to going out and battling with everyone and putting it on the line."
Taking on the Mammoth promises to be most anticipated games of their lives, but from what head coach Curt Malawsky has seen this campaign, he has complete faith the pressure won't impact their game.
"Zach has got that poise and that outstanding compete level," said Malawsky. "I don't expect him to be star struck in the playoffs, I expect him to do what he's done all year long, go out and play his game and contribute to the team's success. We've got a really good one in Currier, and I know the playoffs will only elevate his compete level.
"Ryan's played the last couple games with us, he's come a long way. Obviously it's a big step up from playing in Vancouver to go to Saskatchewan, and then another step to go to playoffs.
"He's done everything we've asked him to do in the last couple of games, and he had some really good chances – last game and hit a post, and he scored a goal in Vancouver. He's full of confidence and he plays that way, and despite his age we're not worried about him in a playoff game. We expect him to contribute and he knows that, and he wants that responsibility."