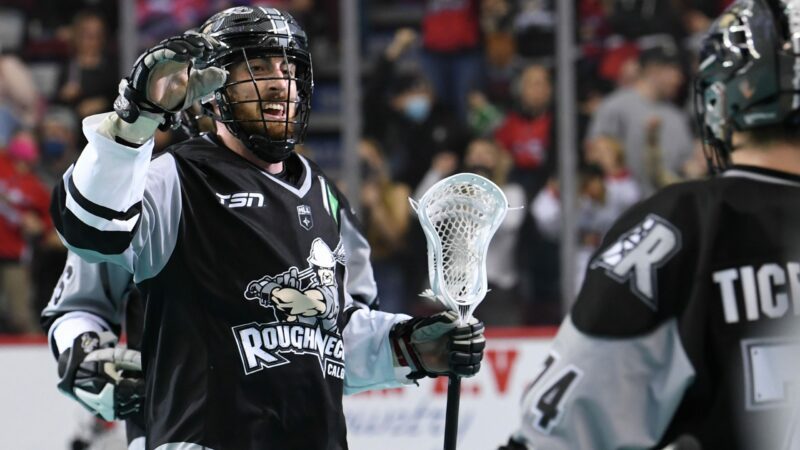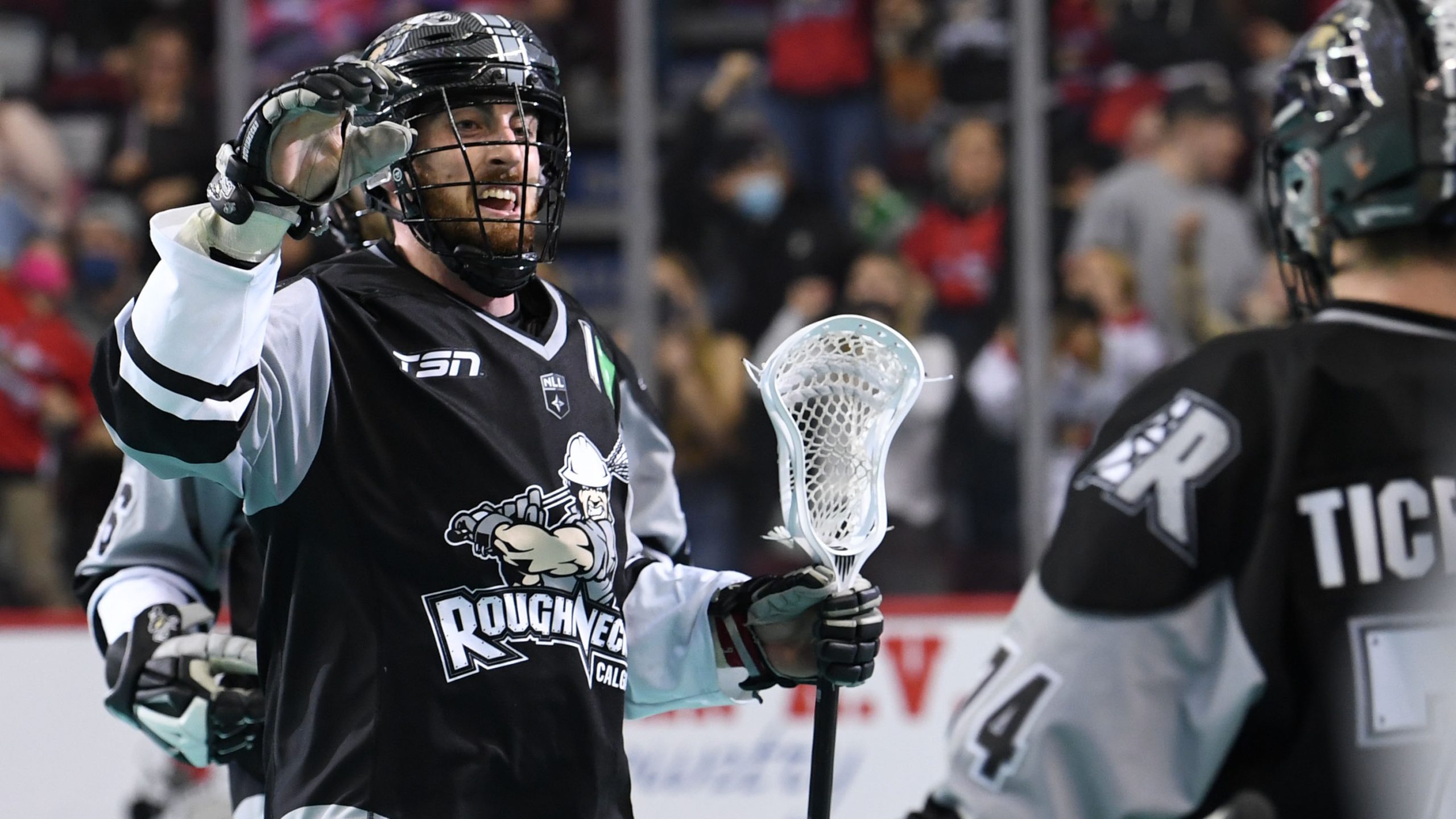 The Riggers climbed their way up mountain tonight.
Metaphorically, of course.
In a heated battle with their Rocky Mountain rivals, the Riggers fought from behind for most of the night before besting the Colorado Mammoth 9-7.
The home team got the on board first, with a couple quick strikes from Haiden Dickson and Kyle Waters. Colorado would take back the momentum with a trio of goals to take a slight lead at the end of the first quarter.
The second quarter brought with it some more back and forth action, with each team netting three goals apiece. Zach Herreweyers, Jesse King, and Tanner Cook were the goal scorers for the Roughnecks.
Goaltender Christian Del Bianco gave up the opening goal of the second half, but after that he would do his best brick wall impression, shutting down the Mammoth offence.
With the defence blanketing Colorado's attack, the Riggers went to work on the comeback. Tyler Pace would bring the home team within one before Zach Currier would outrun everyone on his way to beautiful transition marker to tie the game.
King would score the eventual game-winner late in the fourth and Currier would add the empty-netter to send the visitors home empty handed.
COACH'S CORNER:
"I think this weekend they committed to each other. We had a good team meeting, they sorted some things out and I could tell that there was different bounce in their step and there was a lot of trust and belief. I've said it for years, if you get trust and belief, you get resiliency and if you get resiliency, you get results."
"When the guy in the most important position out there is your best player, you get results. Delbs played really, really well. I'm glad he had a bounce back game… we had nothing but belief in him and he proved the naysayers wrong, he played real good tonight."
BY THE NUMBERS:
Jesse King, 2g, 4a
Tyler Pace, 1g, 3a
Haiden Dickson, 1g, 2a
Kyle Waters, 1g, 1a
Tanner Cook, 1g, 1a
Zach Currier, 2g
Zach Herreweyers, 1g
Christian Del Bianco, 35 saves, W
SAY WHAT:
"That's almost a game that you'd rather win 9-7 than 15-7. I think we needed to learn how to win and learn how to win in tight games where that panic sets in and you have to grind it out. I think that was a pretty big building point for our team. You have to learn how to win and you have to learn how to not play scared of losing. I think we did that tonight and we got the result." – Christian Del Bianco
"It feels good to get a win. It's been, I don't know how long, nine weeks? We had a bit of a break there because of the COVID break, but nonetheless it's been a while and it feels good to have this feeling back, especially at home." – Zach Currier
NEXT UP:
The Roughnecks can get cozy in Calgary as they await the arrival of the Vancouver Warriors for another Friday night tilt at the Rough House. It will be the first regular season meeting between the two clubs in 2022. Ball drop is at 8:00 pm.