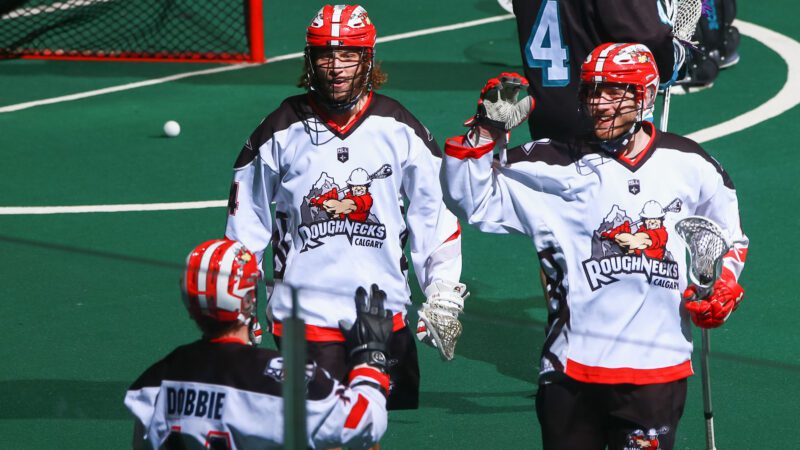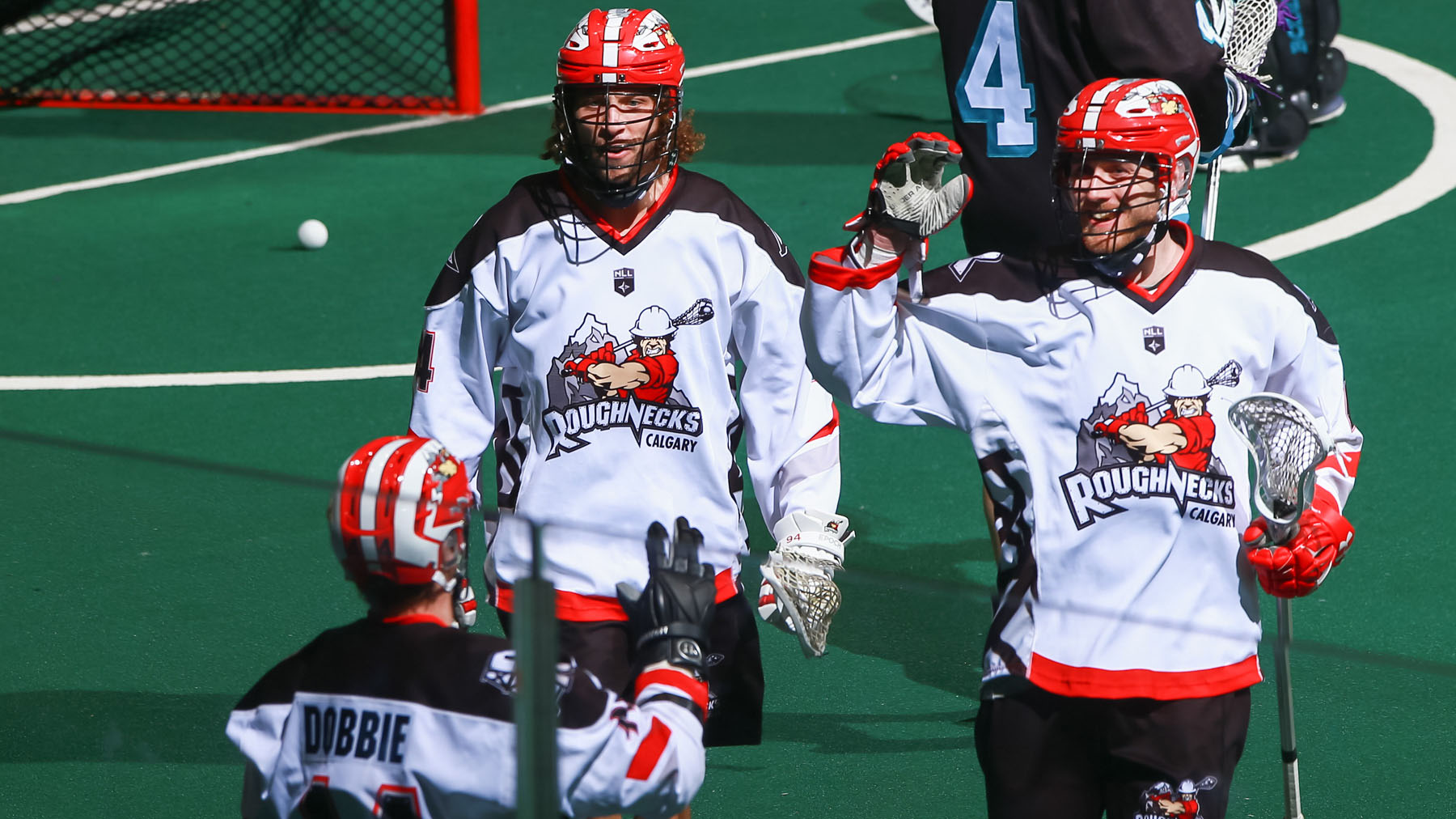 It's a game of runs.
And boy did the Roughnecks ride a run to victory.
Four straight goals late in the game were enough to thrust the visiting Riggers to a 12-9 victory over the Rochester Knighthawks at Blue Cross Arena.
"It's massive," said coach Curt Malawsky of his team's late-game rally.
"It's a testament to the guys staying the course, being resilient and understanding that we just have to stick to our processes and keep battling. I've said from day one that you can throw the records out of the window in the NLL; every game is a new challenge. Every team has got outstanding offence, defence, and goaltending. For our guys, it was just staying with it."
Curtis Dickson was exceptional on this night, recording 5 goals and 4 assists, a game-high.
Dane Dobbie (3g, 3a), Dan Taylor (1g, 1a), Tyson Bell (1g, 1a), and Zach Currier (1g, 1a) were also heavily involved in the Riggers offence.
"Dickson, some of his goals were pretty special," said Malawksy. "When he decided to go to the net, no one was stopping him. He had a couple big goals for us and he broke the game open."
While the offence was strong all game long, it was the performance of Christian Del Bianco between the pipes that made the difference.
The fourth-year goaltender was the backbone of the defence, making 48 saves on 57 shots in the contest.
"When they had chances in our end, I thought Christian was absolutely outstanding and he made massive saves when we needed him," said Malawsky.
The Rigger's bench boss was just as thrilled with the play of his entire unit in front of his backstop.
"We came in at the half down 7-6 and they had three powerplay goals, three transition goals and only one five-on-five," explained Malawsky. "We just figured we'd make some adjustments and build off of that. They got one off of the face-off and one more on the powerplay, so that's pretty good team defence for us.
"I thought Chad Cummings had an exceptional game, he got the game ball. He stepped up and played great team defence. He's the straw that stirs the drink in our dressing room and no one knows about him. Team chemistry, as coaches it's hard to quantify, it's so valuable and I thought Cummings had a great game. I thought Tyson Bell was great for us. He had a big goal early and got us going. I thought he played real well. Greg Harnett took that hit for a five-minute penalty and I thought that changed the game. He took the hit for the team and it was a selfless play. Selflessness was a key for us tonight. It was an excellent, excellent job by all of the guys."
Calgary and Rochester traded goals back and forth for most of the first half, with Kyle Jackson (3g, 1a) grabbing the final two of the second quarter to put the Knighthawks up by one heading into halftime.
Luc Magnan (1g) started the second half with a bang as he buried a goal 13 seconds into the third quarter. Calgary would score the next four goals, with two coming from each of Dobbie and Dickson. The Riggers then added a few more to leave Rochester with a much needed win.
"We'll enjoy Rochester here for a little bit, but we all remember when the Seals beat us down in San Diego and that doesn't sit well with us," said Malawsky. "We'll be ready to play next weekend."
The Roughnecks will return home next weekend for a divisional match-up against the San Diego Seals at the Scotiabank Saddledome (7 p.m.).