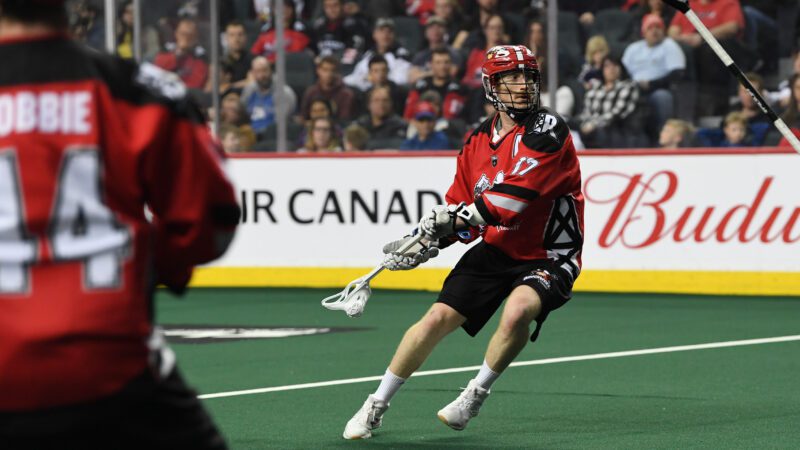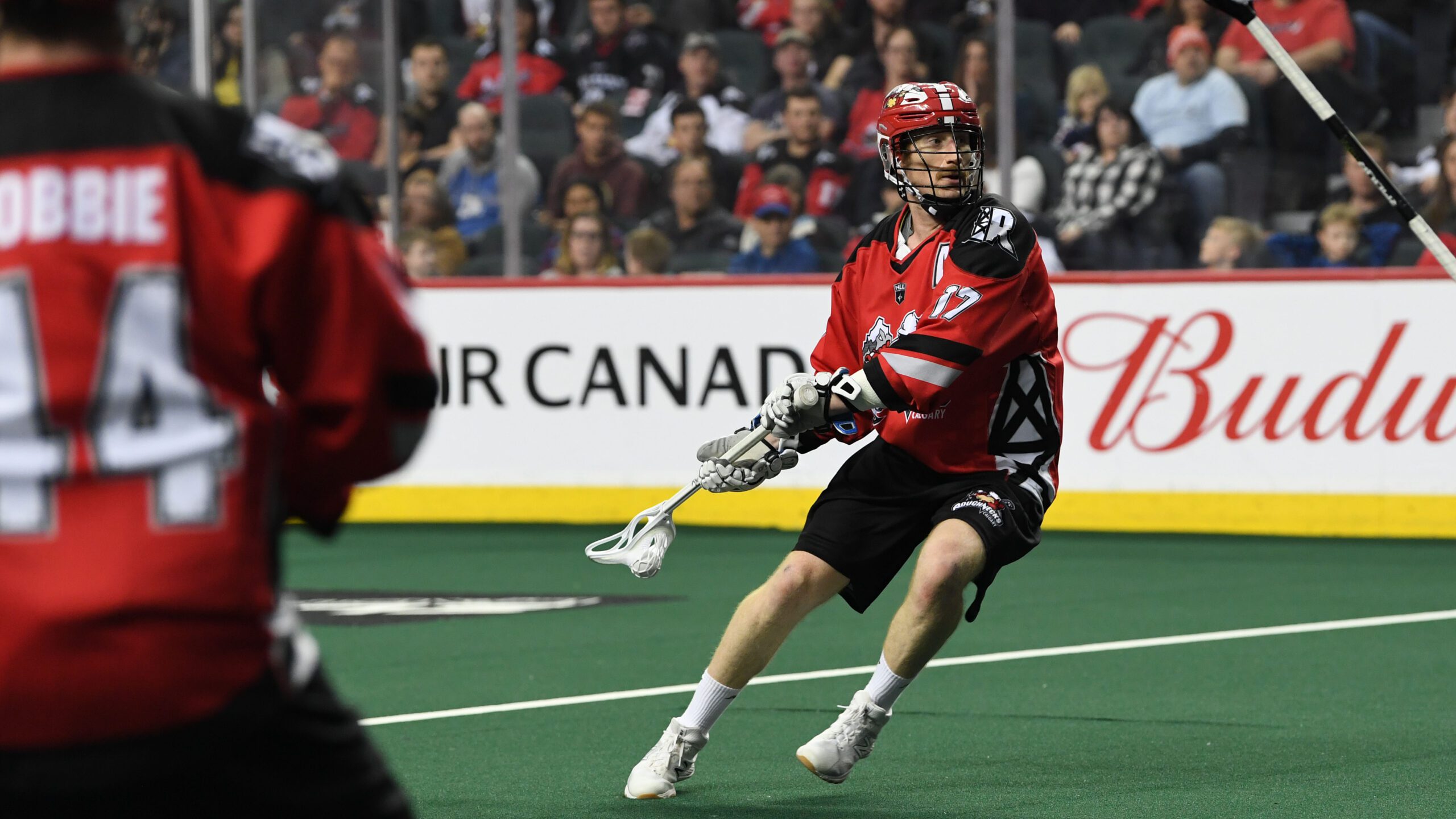 Re-discovering their groove.
"Definitely trending that way," confirms Curtis Dickson, harkening back to the 17-goal barrage the resurgent Roughnecks laid on the home-standing Saskatchewan Rush last weekend.
In the doing, the Riggers not only put an emphatic end to their SaskTel Centre misery but were able to shift the attack into warp speed.
The path to victory was far different than the 8-5 victory the week before against Vancouver.
"Obviously as an offensive guy, the Saskatchewan game was a bit more fun and exciting for our unit,'' said Dickson on Thursday.
"In this league you take a win any way you can. Doesn't matter how. But it was nice for us to find our stride again.
"Lacrosse is funny sometimes. The people who say it's a game of runs aren't kidding. When the ball starts to drop for you, on those nights everything seems so much easier. We went from grinding one out against Vancouver at home to piling it on in a place we'd never won before.
"It helped not only my confidence but our offence as a whole."
So the 5-4 Roughnecks are riding a two-game win streak into Buffalo's KeyBank Center on Saturday.
The Bandits boast a 7-2 record, including 4-1 on their home floor. They possess two of the league's top four scorers – Shawn Evans leading the way at 61 points, Dhane Smith only three pegs behind at 57.
Goaltender Matt Vinc is a pristine 7-0 with a 10.53 GAA, second stingiest in the NLL.
Meaning a breakout forerunner for Dickson and the Roughnecks attack at Saskatoon in their last fixture simply could not have arrived at a more opportune moment.
"We'll take some lessons out of those last two games, for sure," said head coach Curt Malawsky. "It was a tight playoff atmosphere in the game at home, the last one a bit of shootout but in both games we showed some resiliency to battle back when we got down.
"Sticking with it. That's the key to our success. We're a blue-collar team. If we work hard, we can have success. If we cheat it, we struggle.
"Hopefully the guys understand the ideology of this group.
"With Buffalo, they've got some MVPs on the offensive side of things, some outside presence guys who move the ball well and a fantastic transition game. They've got a world-class goaltender and are playing a real tight defensive system that's been successful.
"There's not a lot of holes. So I imagine we'll be in for another grind-it-out, war-of-attrition game."
The Rush rampage represented Dickson's largest offensive splurge – four goals, seven assists – of his five starts this season.
"I hate to blame it on rust,'' he hedged. "I've been playing lacrosse for over 25 years. That shouldn't be an issue. But it was, I must admit, a little tough coming back. I'm not used to having that much time off. I'm accustomed to playing 10-11 months of the year.
"Obviously we had some new faces up on the offence that I had to get acquainted with. So there was that, too.
"But, bottom line, my first three games just weren't good enough. No excuses.
"Nice to feel like I'm getting back to feeling, though, finding my game.
"Something I need to continue moving forward."
His team, too, it goes without saying.
"Dicks had a good night last game," lauded Malawsky. "What we liked more than the four goals were the seven assists he put up, making everyone better.
"The ball's going to be in his stick a lot, he's very athletic and can create his own shot whenever he wants to.
"But creating shots for his teammates was the biggest take-away we had as a coaching staff. He made our offence.
"That was a big part of our success on the night and will be as the season moves along."