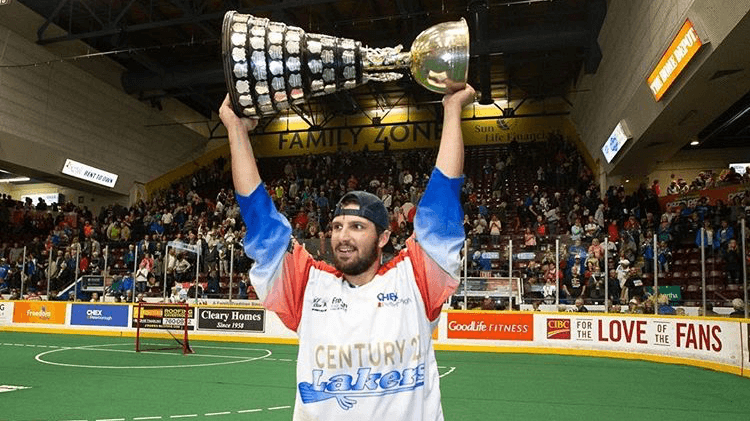 Winning is a feeling that never gets old.
Riggers Zach Currier and Holden Cattoni's Peterborough Lakers took their second straight Mann Cup title Tuesday, following an 11-8 victory over the Maple Ridge Burrards in Game 4.
This time around, though, it was even sweeter.
"It felt great," said Cattoni. "It was special winning it last year (in B.C.), but it took on a different meaning this year in front of the home crowd.
"Peterborough has some of the most passionate lacrosse fans in the country, we're definitely spoiled that we get to play in front of them, and they support us so well. There was extra excitement winning it at home."
The series was a heated battle, and while the Burrards were swept in four, they didn't go down without a fight.
"The Burrards have a lot of talent on that team," said Cattoni. "They did play really hard – they're tough to play against. It was a little bit surprising to get a sweep, especially with the way they played, but that's the way sports works.
"We were expecting a long series by the end of it, but that's just the way it goes. They have a wealth of talent over there, and a couple of Calgary guys that I respect a lot, so it was definitely a grind to win."
More than a couple of Roughnecks, actually: Curtis Dickson, Riley Loewen, Mitch Wilde, Dan Taylor, and junior call-ups Ryan Martel, and Anthony Kalinich all play for the Burrards.
And even though Cattoni's winter teammates have been his opponents before, playing against them for national supremacy did bring a different dynamic.
"I've played against most of them before," Cattoni explained. "It was a little bit weird to be on this scale playing against them, but you're pretty familiar with them so you're not too worried about it. But it was a fun experience competing against them."
Even more fun for Cattoni was winning the championship alongside good friend Currier.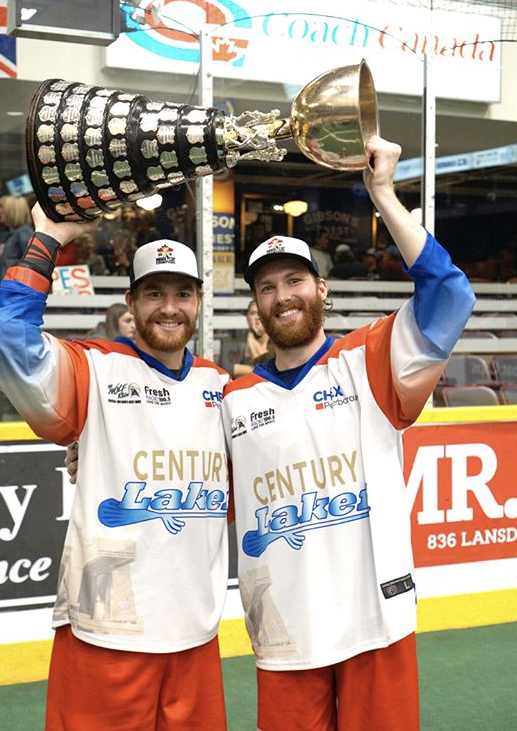 "Zach and I room together on the road in Calgary, and we're close here in Peterborough," Cattoni explained. "It's nice that we get to share this together in summer and winter, and being teammates year round which is pretty unique. I know I really enjoy playing and winning with him."
For Cattoni and Currier, there couldn't have been a more perfect end to the summer, and now it's full steam ahead to the upcoming NLL season with the Roughnecks.
"Right now we're celebrating," said Cattoni. "But we'll be back in the gym next week to get ready for the NLL season."