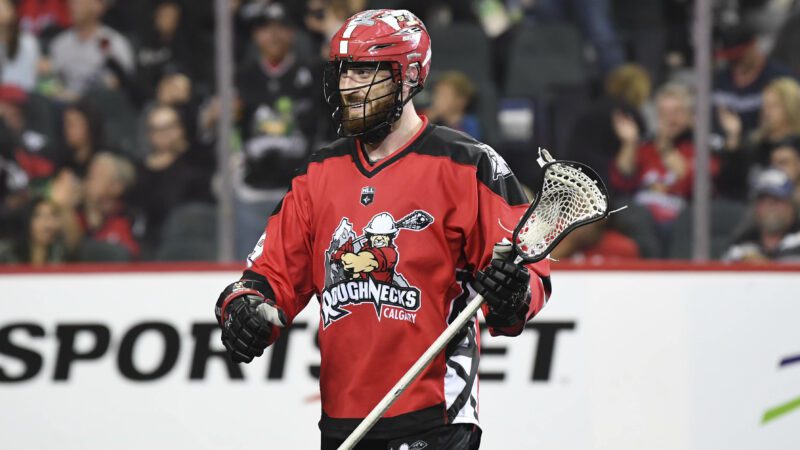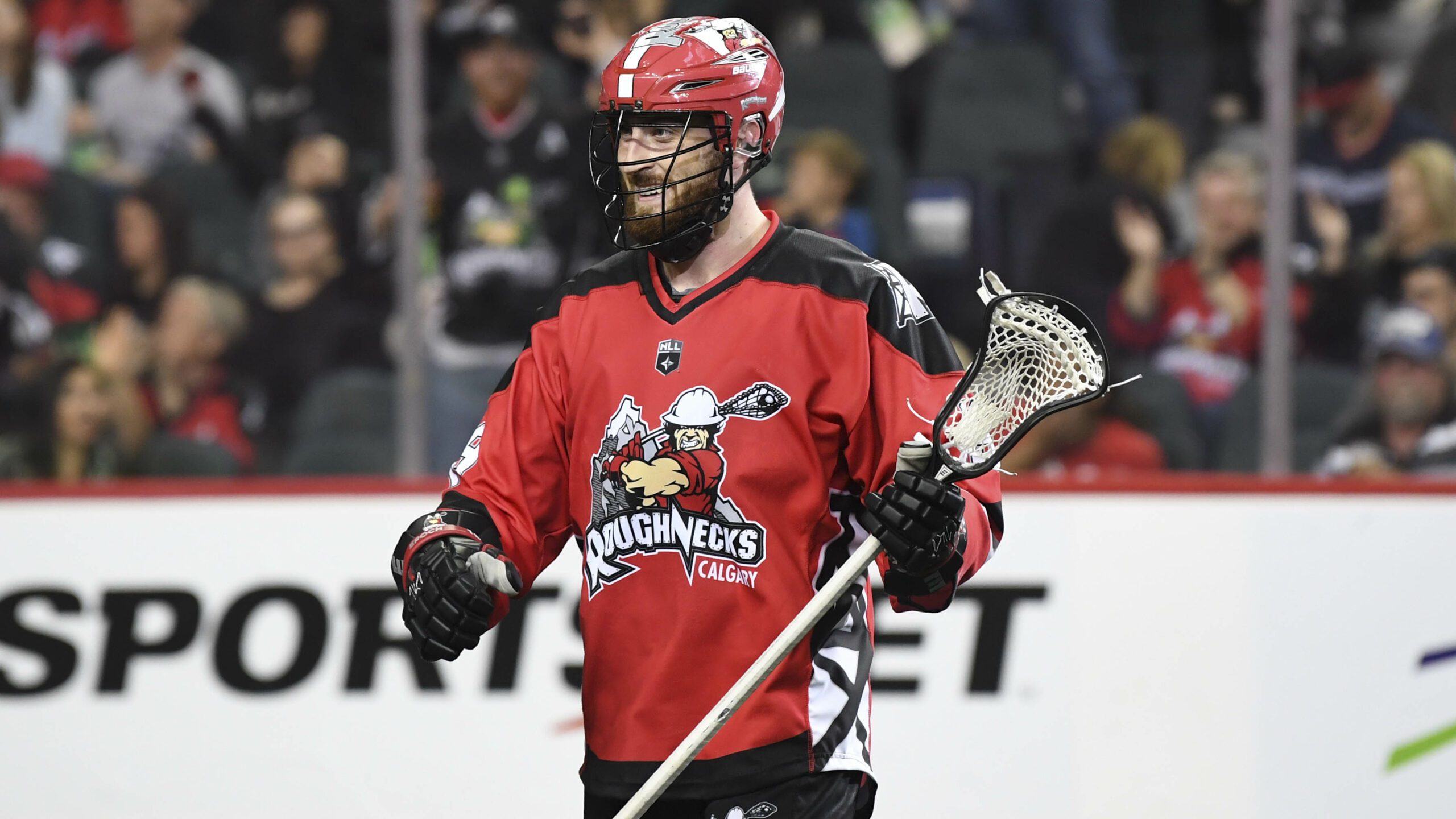 SAN DIEGO – The Roughnecks are a perfect 2-0 with forward Jesse King in the lineup.
Coincidence?
Maybe not.
"I didn't play all season, so I didn't have any of those bumps and bruises the other guys may have," King explained. "I mean, yeah I came off of surgery, but just my freshness and excitement to play again had my energy levels extremely high. And I'd like to think that translated to the other guys and they kind of fed off that."
Oh, by the way, those two wins came against league powerhouses: first a 14-13 win against King's old team, the Georgia Swarm, and then an 18-8 pasting of the Saskatchewan Rush.
Watching King on the floor since his return, you'd never have guessed he was sidelined for sixteen games.
His transition into the Rigger's left side was seamless, notching three goals and nine points in two tilts, and creating some much needed space on the left side with his aggressive picks and screens.
"I was really glad to be able to get a couple of regular-season games under my belt to instill a little bit of confidence in myself," King said. "And to build my teammates' confidence in my game, as well. Now, I know the guys trust me; I know they want me there."
The Roughnecks will need all the help they can get when they take on the San Diego Seals on the road in the West Division Semifinal on May 6.
King is expected to play a big role.
"They're quite talented on the front-end, and (goaltender) Frank Scigliano is having arguably one of the better seasons of his career," King said. "It's going to be a fast and up and down game."
That suits the Riggers just fine.
"I think the Roughnecks are a team that is going to beat you up on one end of the floor and do the exact same thing when you transition to the other side of the floor," King said.
"At the end of the day it all ends up being who puts the ball in the net more than the other team, and that comes from hard work. And right now, looking at the last two games I'd say we've been the hardest working team on the floor.
"The way our team is playing right now – the way we have bought in – is exactly what you'd preach for a championship team."