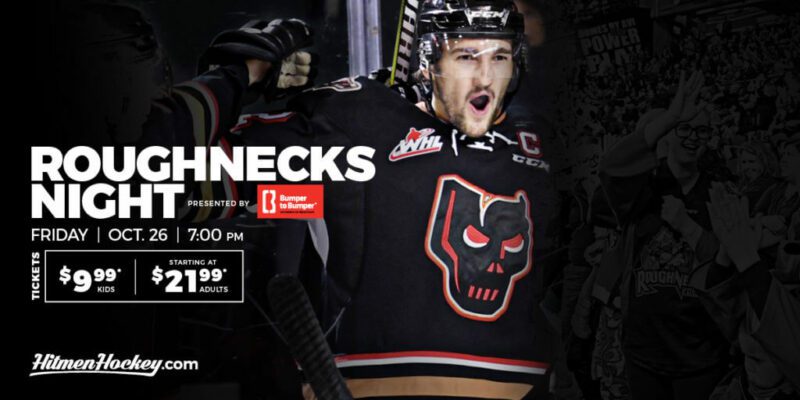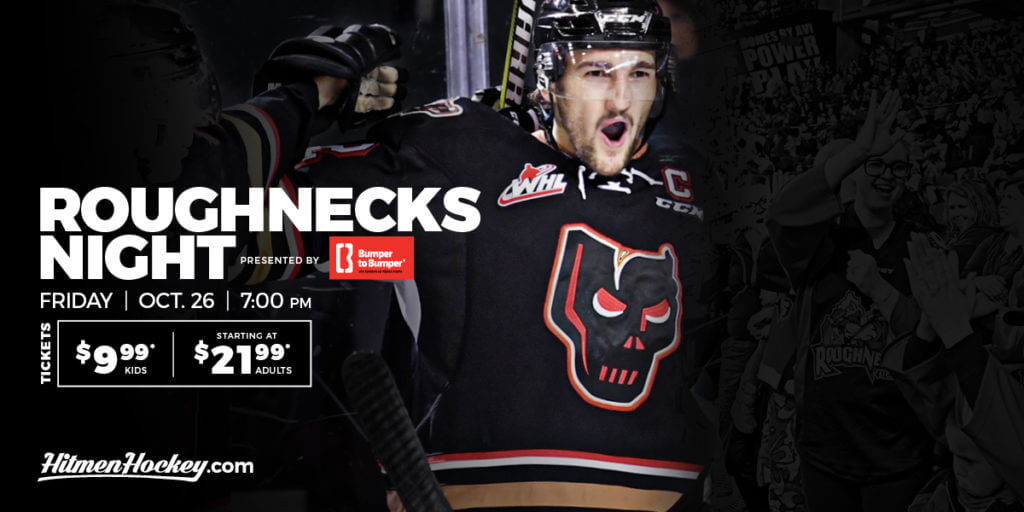 Calgary, AB – The Calgary Hitmen Hockey Club has announced that they will celebrate the upcoming Calgary Roughnecks National Lacrosse League season by hosting 'Roughnecks Night' when the Lethbridge Hurricanes visit the Scotiabank Saddledome on Friday, Oct. 26. Game time is 7:00 p.m.
The night will feature the same Hitmen hockey but with Roughnecks in-game entertainment, chants and giveaways! This includes music throughout the game; something that has never been done before in the Western Hockey League. The Roughnecks professional dance team Drill Crew and mascot Howie the Honey Badger will be in attendance and the Hitmen will use the 'Necks goal song.
The party kicks off with a Roughnecks style Happy Hour from 5:30 p.m. until the opening face-off.
Happy Hour includes:
$5 14 oz. Bud or Bud Lite, 1 oz. Highball, OR 6 oz. House Wine
$5 Cheeseburger, Mini Mac & Cheese, Pop & Hot Dog Combo, OR a Pizza Slice*
*Concession stands only, not valid in the Scotiabank Saddledome restaurants
Starting at $21.99 for adults and $9.99 for students and kids (plus applicable fees and taxes), tickets are available now at all Ticketmaster locations and the Scotiabank Saddledome box office.