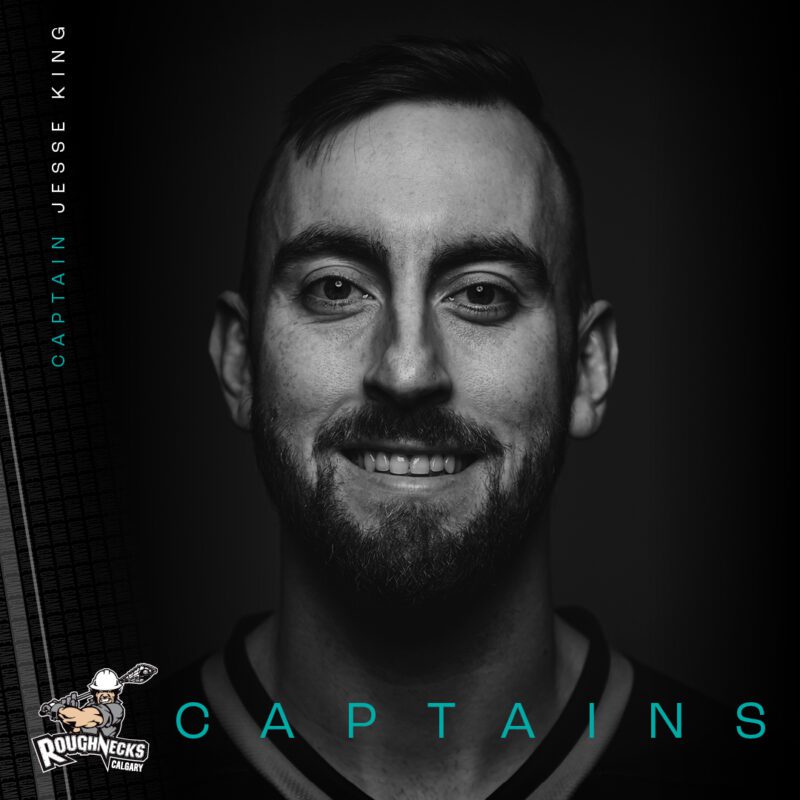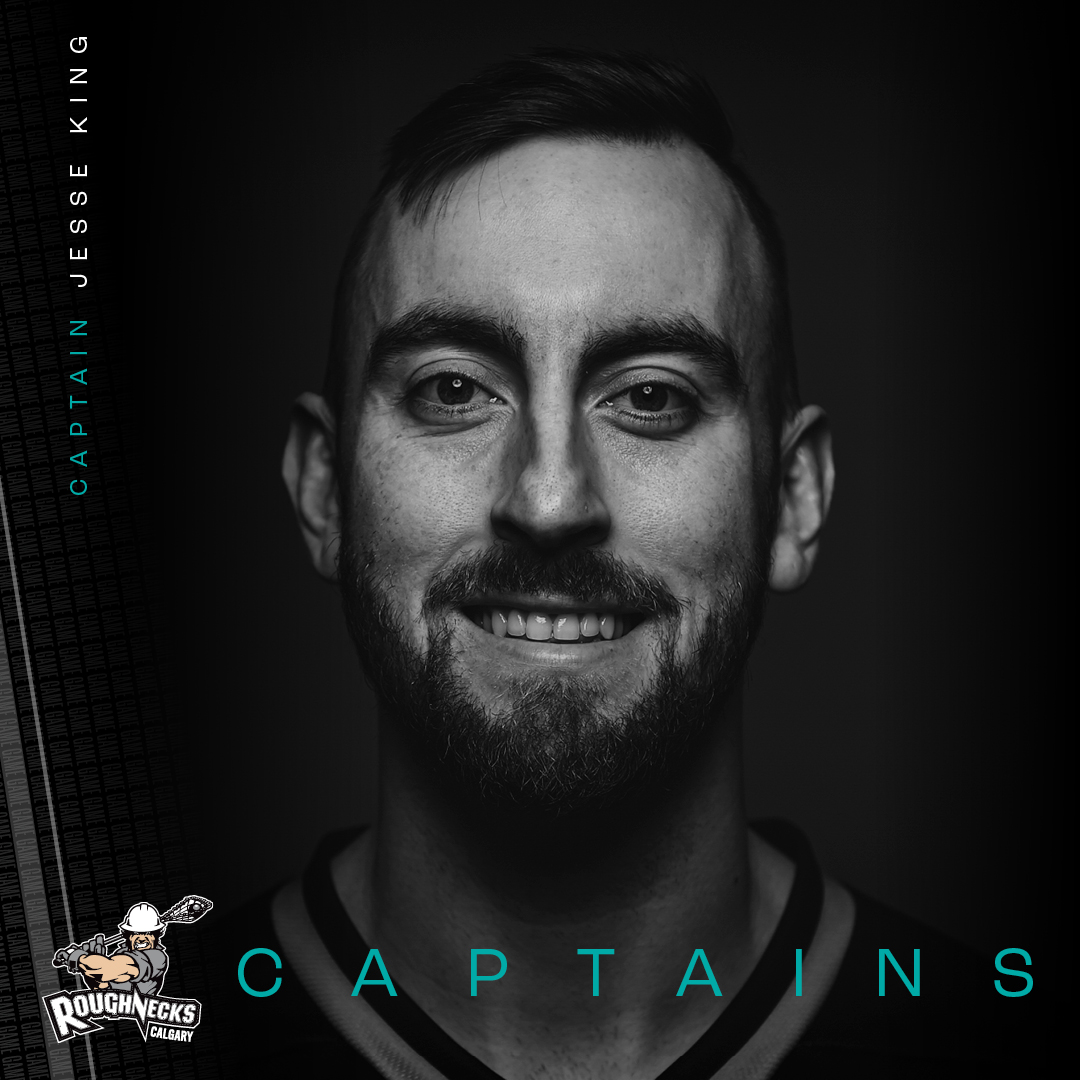 Forward Jesse King has been named captain of the Calgary Roughnecks, becoming the ninth captain in franchise history. Defenseman Eli Salama has been named an assistant captain, along with Roughnecks veteran Curtis Manning.
"As an organization we couldn't be prouder to announce Jesse King as our team captain," said Head Coach Curt Malawsky."Kinger has the absolute respect of the players, staff and management. He plays the game the right way, with the passion, compete and selflessness needed to lead this group."
Entering his fifth season with Calgary, and eighth season in the NLL, King follows in the footsteps of Roughnecks greats including Andrew McBride (2011-15) and Tracey Kelusky(2003-10) in captaining the Calgary team. The 30-year-old Victoria, BC native has played 59 games in his NLL career, notching 88 goals and 177 assists.
After being drafted in the first round, third overall to the Georgia Swarm in the 2015 NLL Entry Draft, King was named to the2016 All-Rookie team after a breakout first season notching 22 goals and 55 assists in 17 games played. In his most recent season with Calgary, he led the team in points (95) and assists (66).
Manning is a 12-year veteran on the Roughnecks defence. TheVancouver product has notched 22 goals, 53 assists and scooped679 loose balls with the team over 150 career games.
"Curtis is an ultimate pro on and off the floor and he truly exemplifies the meaning of playing for the guy next to him,"said Malawsky, "he will continue to provide the leadership qualities that he showed last season while wearing the A".
Eli Salama, a native of Hamilton, Ontario, is entering his fifth year in the NLL after being drafted by the Riggers 12th overall in the first round of the 2018 Entry Draft. In his 42 career games played, he has scooped 206 loose balls and contributed 38 caused turnovers.
"In our opinion, Eli is an elite defender in the National Lacrosse League. He has a blue-collar work ethic, a will to win and a motor that doesn't quit. He is a lead by example type player that brings up the energy for the entire team" said Malawsky.
"This is a group that leads by example on and off the turf." said Roughnecks General Manager, Mike Board. "All three are unselfish, hard-working players who have a will to win. They are well respected not just in our locker room, but within the league".
Calgary opens their 2022-23 NLL campaign at home on WestJet Field tomorrow, Saturday, December 10th against Vancouver. The Roughhouse will be rockin' with doors open at 6:00pm for a 7:30pm face off. Fans who arrive to the 'Dome early will enjoy Happy Hour on the concourse featuring $6 14oz draft beer, 6oz wine and 1oz highballs, as well as pizza, cheeseburgers and hotdogs. Tacos and Tequila is back in the TELUS Club pre-game, reservations are required. Head to CalgaryRoughnecks.com for more info.
Tickets for 2022-23 Roughnecks home games are on sale now! Visit Ticketmaster or the Scotiabank Saddledome box office, orcall 1-855-985-5000 for tickets. For fans that want to party with the 'Necks all winter long, Season Tickets are now on sale at CalgaryRoughnecks.com.