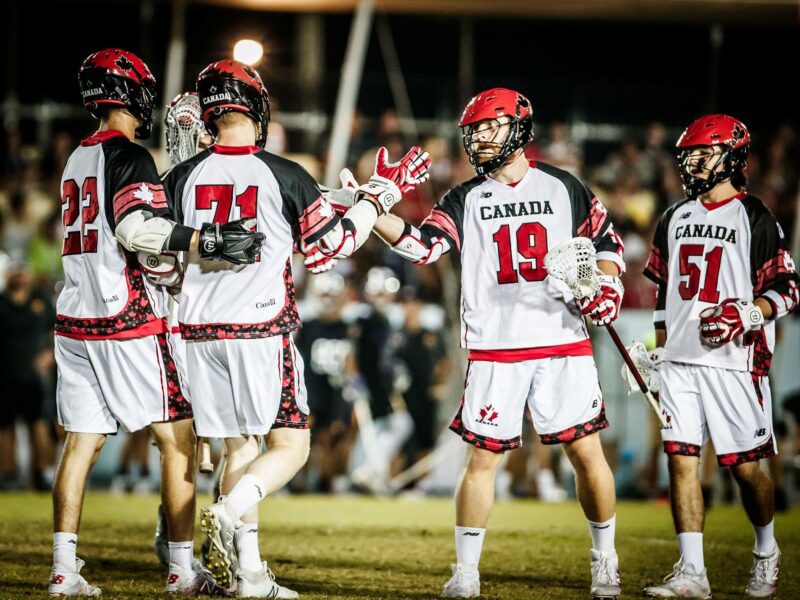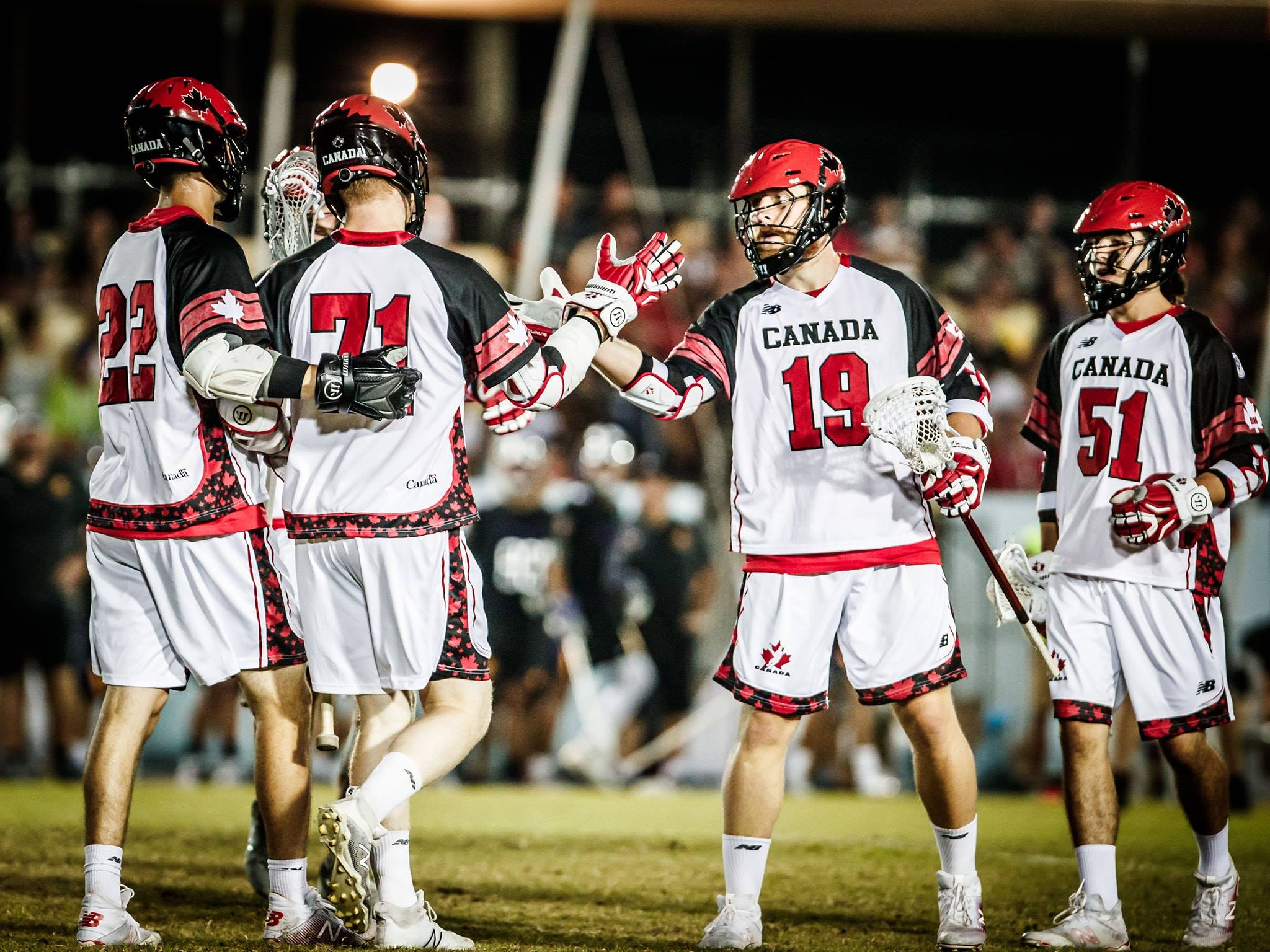 They're going for gold.
Team Canada is moving on to the 2018 FIL World Lacrosse Championships finals after a commanding 15-4 semifinal victory over the Iroquois Nationals in Netanya, Israel, today.
After opening the tilt with six unanswered goals, Canada ran away with the game. The national team fired on all cylinders in the victory – exceptional defence, lights-out goaltending, and great ball movement from a powerful offence.
It was a big day for Superman Curtis Dickson, as he fired off four goals in the victory, including one assisted by fellow Rigger Tyson Bell in transition.
Zach Currier scooped four loose-balls in the win, while Geoff Snider went 8-for-15 in face-offs, and scooped five loosies.
The top scorers for Canada were Ben McIntosh (3+2), Mark Cockerton (4+0), and Dickson (3+0)
Lyle Thompson (2+0), Randy Staats (1+1), and Brendan Bomberry (1+0) scored for the Iroquois Nationals.
Canada will defend their 2014 title this Saturday, taking on Team USA in a gold-medal game rematch starting at 1 a.m. MT (TSN.ca, TSNGo App, TSN2).