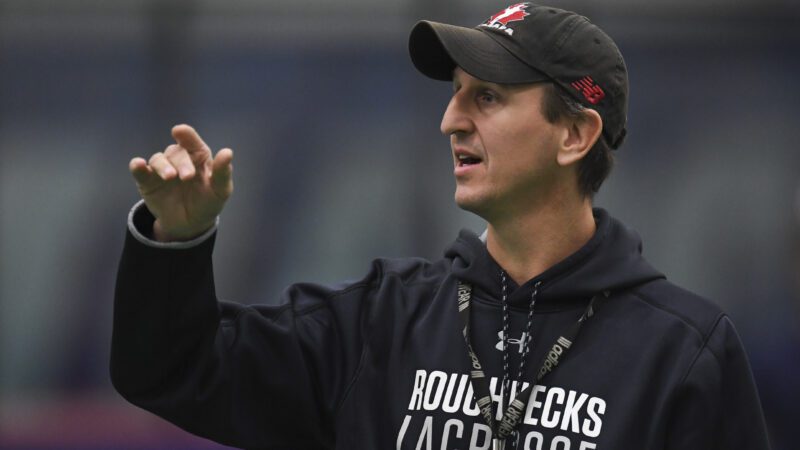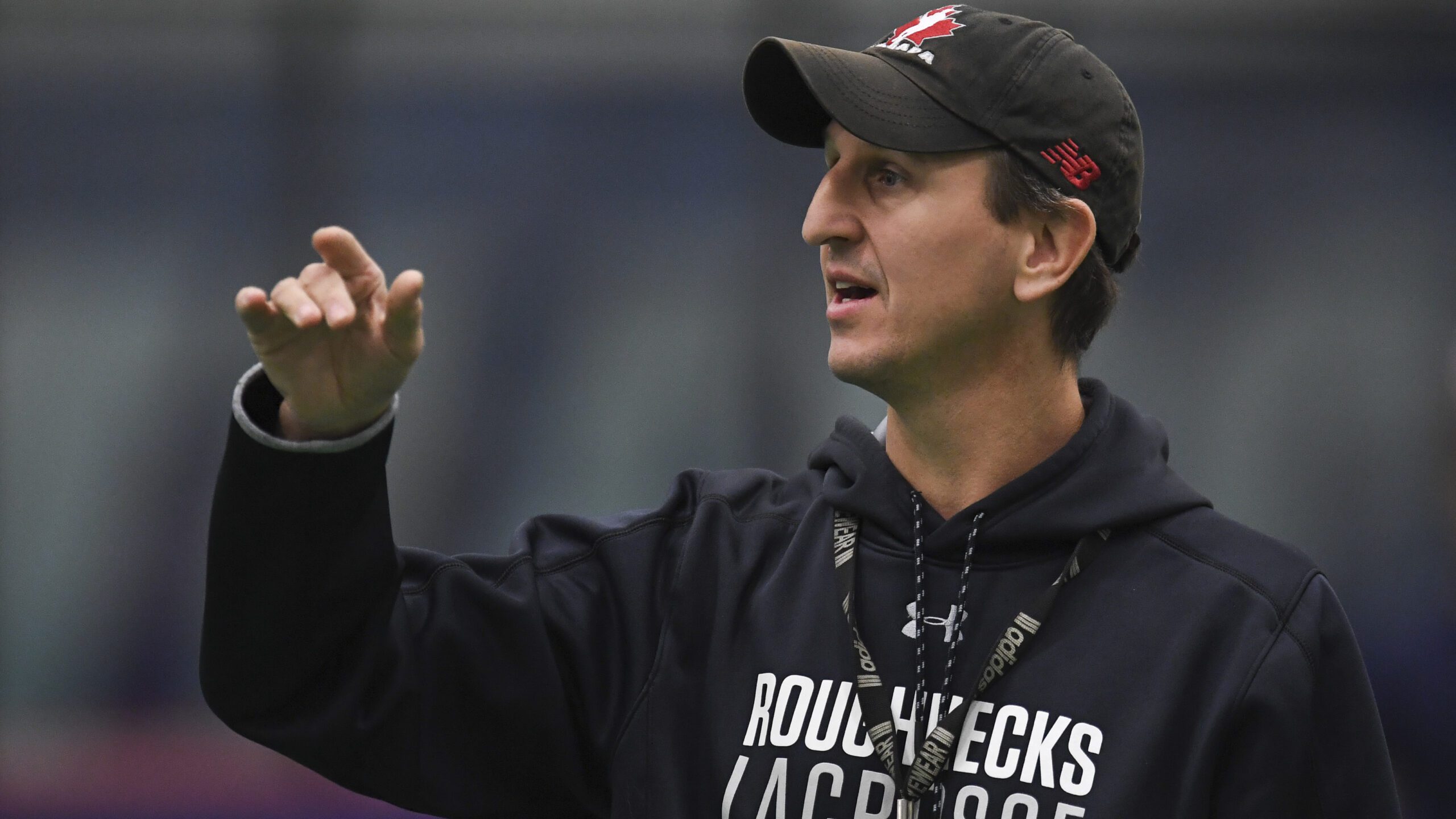 The 2019-20 season is around the corner and your defending Champions are back in town this month for Training Camp.
We caught up with head coach Curt Malawsky on his thoughts on the upcoming campaign, and how the team is preparing to defend their title:
Q: It seems like the atmosphere is pretty positive. Obviously coming off a championship win, that's a nice thing to have.
A: The guys are excited to see each other again. It's always an exciting time of the year. You get to see new faces and just see how your draft picks pan out. With the change and turnover we've had, it's nice to have some guys potentially have elevated roles, so there's some minutes that are up for grabs for the guys to compete for. Overall, it's a good vibe.
Q: How tough was it to lose Dan MacRae (to the New York Riptide) in the expansion draft?
A: Danny was a quality guy. Mike Carnegie, Danny, Riley Loewen, we lost some key people, character people, good friends of the group and the team and the organization. We wish them all luck going forward. There again, with change comes opportunity for our guys to step up and to compete for the minutes. Danny played good minutes and Mikey was a steady guy on the back end and Riley Loewen did a lot of great things for us up front, so guys need to step up and elevate their game and potentially grab those minutes and fill those shoes, albeit big shoes, but we like what we have and we feel like they can.
Q: Coming in here this year as defending champs, do you feel there's going to be a bit of a target on your backs?
A: To me, we can't focus on what the other teams are going to do, outside from us game planning against them. However they want to motivate their teams is completely up to them. We're just going to play our game. We did a lot of really good things last year, so it's not like it's a brand new year and we're throwing everything out and starting fresh. We're not focusing on the championship that was the year past, but we did a lot of good things in that run and we're going to take a lot of good things that we did that gives us that experience to be successful again this year. We'll focus on that stuff. It's a new group of guys, so we'll end up forming a new identity here in the next little bit and it's new chapter, but a lot of the old lessons that we learned are valuable for this season.
Q: What do you hope to accomplish in the month leading up to your first game?
A: One thing we did get is an awful schedule. The NLL usually gives the tougher schedule to the team that won the year before. We're going to play one, sit off three and then we're going to play two over two weeks and then we're going to sit off three weeks again. It's not ideal, but we're not going to make any excuses about it. It changes the way we prepare ourselves through this training camp. We're preparing three weeks for one game and then we get a bit of a break and we've got to prepare again for two games and then we get another break. We've just got to persevere through the beginning part of the schedule and just play the game in front of us. We always said last year that something that we will bring forward is to get better every practice, every shoot-around, every game.
Q: Is a strength of yours the offence and defence and quality goaltending? Is one of the biggest strengths of this club the well-roundedness?
A: We've got depth in all positions. We're going to utilize our depth this year. We drafted well. Mike Board did a good job at the draft. We filled some real good spots there too. We've got a lot of young guys. We're a young team athletically and we're just going to build off of that identity from last year and form a new one this year.
Q: What's the next step for Del Bianco this year?
A: He's got a championship under his belt as a young guy. I think he's probably the first one to say his consistency. You want to be consistent night in and night out. I think our playoff push and into the playoffs and through the championship, he was very consistent. He was phenomenal. The backbone of any team is the goaltending. You always have to have good defence in front of him. We make sure we clean up the little things, but we know we always trust in Delbs. I've said since the day we drafted him, 'I don't worry about him.' He goes about and plays his game, but I think something he probably would say would be a bit of consistency. We just let him do his thing in there and we just make sure we're there to support him.
Q: What's the process to go about picking a new captain?
A: We've got a great leadership group from last year that's coming forward. We've got an idea of who we want to have as captain and we'll be rolling that out very shortly here over the next couple weeks. We've got great candidates to pick from and a lot of guys worthy of being the captain of this team. We'll roll it out probably before the exhibition game (on Nov. 16).
Tickets are on sale now for the $5 Preview Party on Saturday, November 16, when the Colorado Mammoth visit the Scotiabank Saddledome for pre-season action. Fans can get an early glimpse of the 2019-20 squad for as low as $5 for second-level seats and $10 for lower-bowl (plus applicable fees and taxes). Happy Hour returns for the Preview Party with $5 food and beverage specials offered at all concourse concessions for an extended 30 minutes from 6:00 p.m. to 8:00 p.m.
Visit Ticketmaster or the Scotiabank Saddledome box office to join the Rough House party. Fans can also secure a seat online at CalgaryRoughnecks.com or by calling 1-855-985-5000.