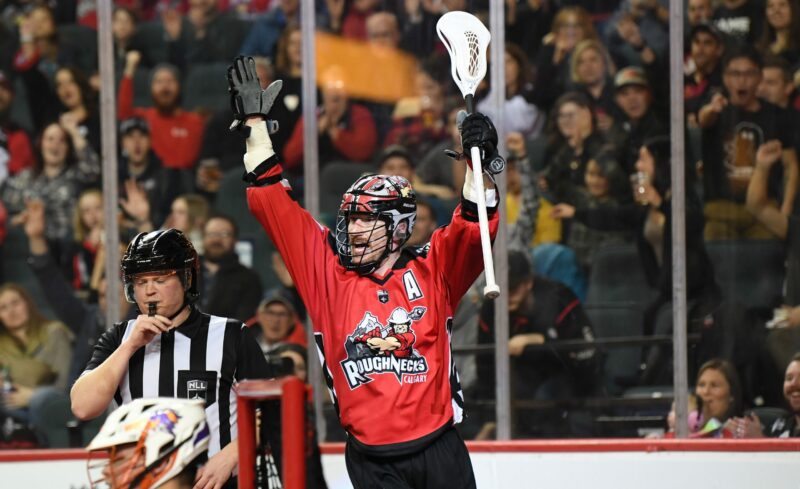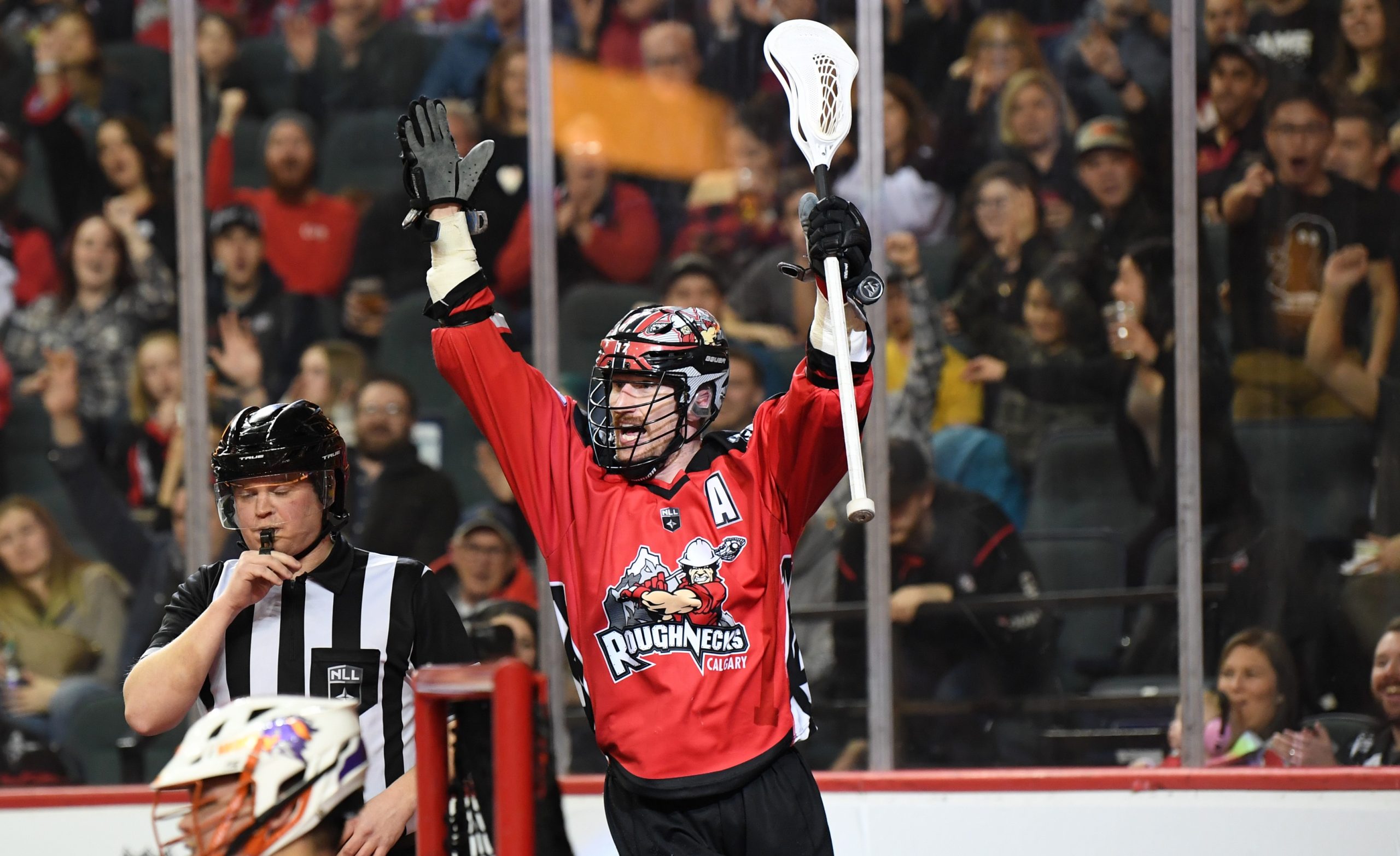 I've been keeping busy throughout the last few months. First off I got a dog, his name is Gary and he's perfect. My girlfriend has been asking me to get a dog for almost six years, so I finally caved and I'm really glad I did. He's a cockapoo, he's got red hair just like his dad, and he's adorable.
Introducing the newest member of the Roughnecks family 🐶

Meet @CurtisDickson17's new pup, Gary! pic.twitter.com/W2XYA1palu

— Calgary Roughnecks (@NLLRoughnecks) October 30, 2020
He's actually sitting right beside me right now so that's occupying a lot of my time. That's been helping to pass the time since we're still stuck at home and not getting to live a completely normal life yet.
Other than that, Dane Dobbie and I with started our Driven Lacrosse company a while back and we've been running things here and there when we're allowed to do during the pandemic and slowly trying to get our company off the ground. Also, Dane, myself and Tyler Pace just started up a brand new league in B.C., the Rivals Lacrosse League. So it's been pretty busy but it's been exciting.
The Rivals Lacrosse League is something that we've talked about in the past but hadn't really put our heads together and put a lot of time into it, it was just a thought. But recently we decided to hunker down and use this slow period as a chance to get it off the ground and make that dream become a reality. Earlier this month we announced it to the public. We're excited with the direction things are going and getting this thing started up. We'll have four age divisions; U11, U13, U15 and U19. There'll be four teams per division at 20 kids per team.
View this post on Instagram
Our new league won't to interfere with minor lacrosse. The B.C. box season runs March through July so if the BCLA is a go this year, we'll push our season back until August. We don't want to step on toes or compete with them. Tyler, Dane and myself all grew up playing in B.C. minor lacrosse. We know how important it is for kids to play box. Our thought process is kids can never play too much lacrosse, we want to get them out there as much as possible.
We provide a pretty unique service in the league we're going to run with the coaching staff that we have; Dane, Tyler, myself, Christian Del Bianco and Ryland Rees (Rochester Knighthawks). We're focusing on development but at the same time preparing kids for that next step and getting them into college and university. The way we're doing that is with our guidance, but our games will also be filmed professionally. All of the kids will have all that at their disposal to cut up their game film and make their highlight tapes to send off to schools. In the world we're living in right now kids can't travel to the tournaments and showcase events they'd normally go to in order show coaches at schools what they've got. Film is the only avenue we have right now, we thought that was very important to include in the program.
It's been busy, but we can't wait to get back on the floor with the Roughnecks in April hopefully. Things aren't set in stone yet, it's a waiting game to see. But I think everybody is excited at the possibility of an NLL season and being able to play. We're all looking forward and itching to get back out there.
We miss being in Calgary, we miss our fans and playing at the Rough House in front of them. There's nothing better – anyone who's been in there for a game knows.
We can't wait to back out there in front of you guys.