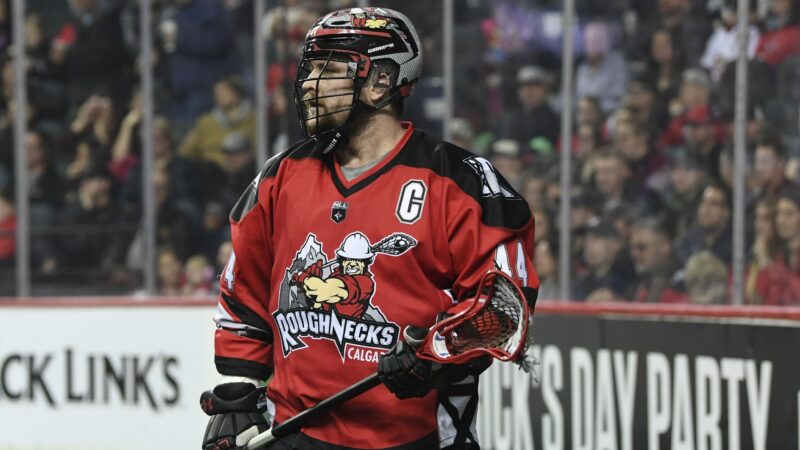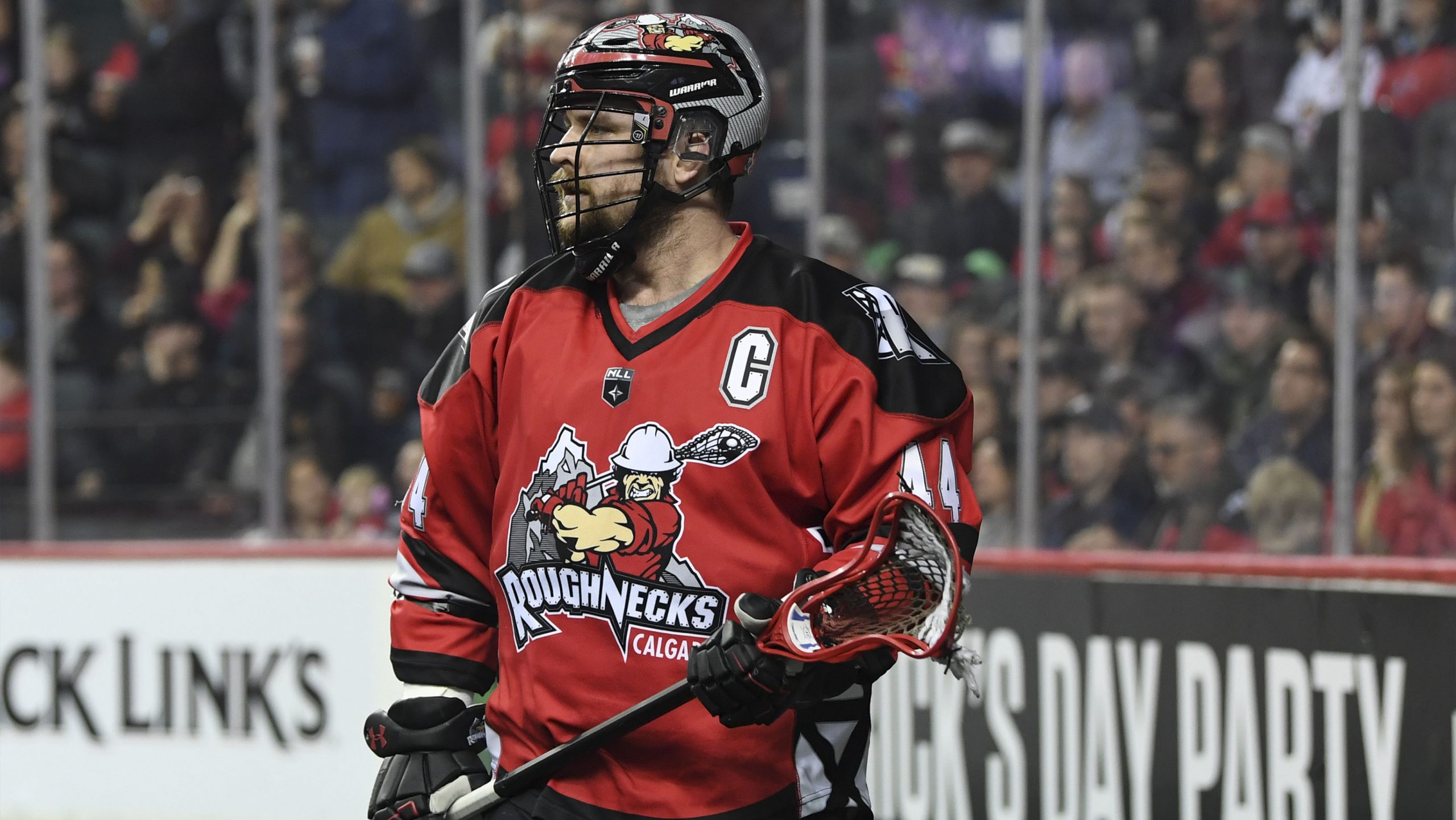 It's been a great summer for me. I had a new little girl, Madison, come into the family. She was born on May 24 and is five months old now.
My other daughter, Quinn, is three now which is crazy. She's a great older sister, her and Madison have fun together. Quinn's getting into pre-school now, time is just flying by.
My girls ready to ready to go. #owl #elephant pic.twitter.com/2Hub3W03dV

— Dane Dobbie (@DaneDobbie44) November 1, 2020
I've had a lot of time to spend with my family – my two daughters and my wife – and I've really enjoyed it. My wife is currently on maternity leave so it's been a busy household. I worked from home a little bit and now we're back in the office.
Curtis Dickson and I also started a new company called Driven Lacrosse. What we try to do is give back to the community and work with minor associations in the lower mainland, focus on development, and allow kids to play. We have an open-door policy: anybody and everybody can come play.
It's been quite a success and it's been a lot of fun. It's getting my lacrosse fix where I can and the young kids out here just love the game and all they want to do is play right now. We're really enjoying our time doing it and we'd love to do a lot more but as of right now we're just trying to help out where we can. We both just want to give back our time and promote the game of lacrosse which we grew up to love.
Thank you to everyone that came out to our first ever Driven Lacrosse camp!! It was a huge success! Keep your eyes peeled for more camps in the near future 👀 pic.twitter.com/W5ZYyTxeYn

— Driven Lacrosse (@DrivenLacrosse) February 17, 2020
I'm excited about what our Roughnecks team will look like in the coming season, too, despite losing some really great guys.
We traded Tyson Bell, a fan-favourite and a great teammate. I loved playing with him. We won a championship together and I'll miss him greatly. I'm sure that was really tough on the organization to make that move but Halifax will be really happy with what they get from Tyson. Greg Harnett, who I've played with him since he got drafted, signed with the Seals. We're good buddies and we're going to miss him on the back-end as a leader. We also lost Rhys Duch, who scored the championship game-winner against Buffalo in 2019. He came in for a year and a bit and did exactly what he was supposed to do; he fit well into our system.
Losing guys like that is definitely going to hurt but after seeing the draft and the direction we're going, I'm very pleased.
Getting a hometown kid like Harrison Matsuoka – that's big. I was privileged enough to coach Harrison. He's got a great family, he's a great Calgary kid and I think the fans will love him. He can just fly up the floor and he gives it his all game-in and game-out. He's a great lacrosse player and I expect him to play a lot of years in Calgary.
We also got Tanner Cook early in the draft and I've heard nothing but good things about him. We're going to have a really big, strong, left-handed player who can put the ball in the net. I imagine he'll be similar to Jesse King and Dan Taylor. I'm really excited to play with him.
Then we got Ethan Ticehurst from Coquitlam. I coached against him for years. He's fast. That's one thing that will make him stand out – he can fly. He can also score in transition, so he's a guy that will be helping out the back-end. I think he'll fit in well.
We also drafted Patrick Dodds, a young kid from Victoria. I coached against him this summer. He's very young, but I don't think he shows his youth on the floor – he played like a man out there in Junior A. He's a very strong right-handed player, he goes to the net hard, and he's fearless. Those top picks right there are definitely a good sign for the Roughnecks.
.@DaneDobbie44's 3⃣ things you can expect from the @NLLRoughnecks this year:

▪️ Fast out the back end
▪️ Athletic
▪️ Big and strong up front pic.twitter.com/5vWZC0nHf0

— NLL (@NLL) October 20, 2020
We have a targeted season start date in April 2021 and I can't wait to see everybody when we get back at it.
I'm missing it – and I'm sure everybody is. My biggest message is stay safe, I want to make sure I can see everybody once we get back into it. If we have to wait a bit longer to make sure everyone's healthy and safe, then so be it. I know the NLL is doing everything they can.
We miss playing in the Rough House, I consider Calgary a second home for me. My daughter was born there and I miss the city big time.
Maybe not the snow, though – the weather in Vancouver has been beautiful!