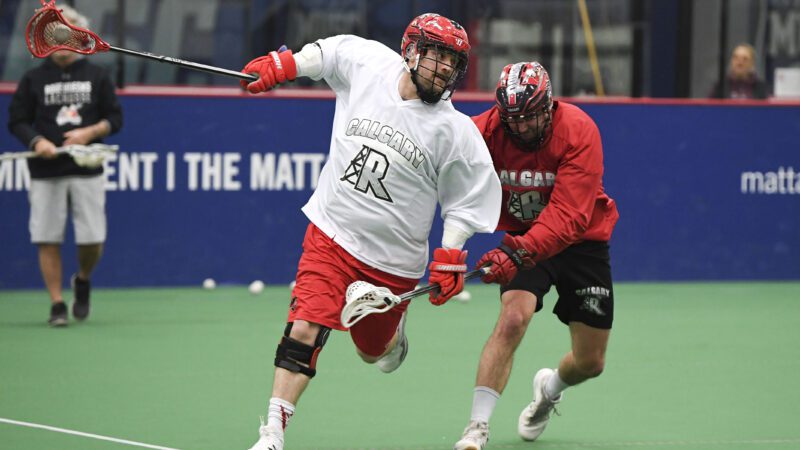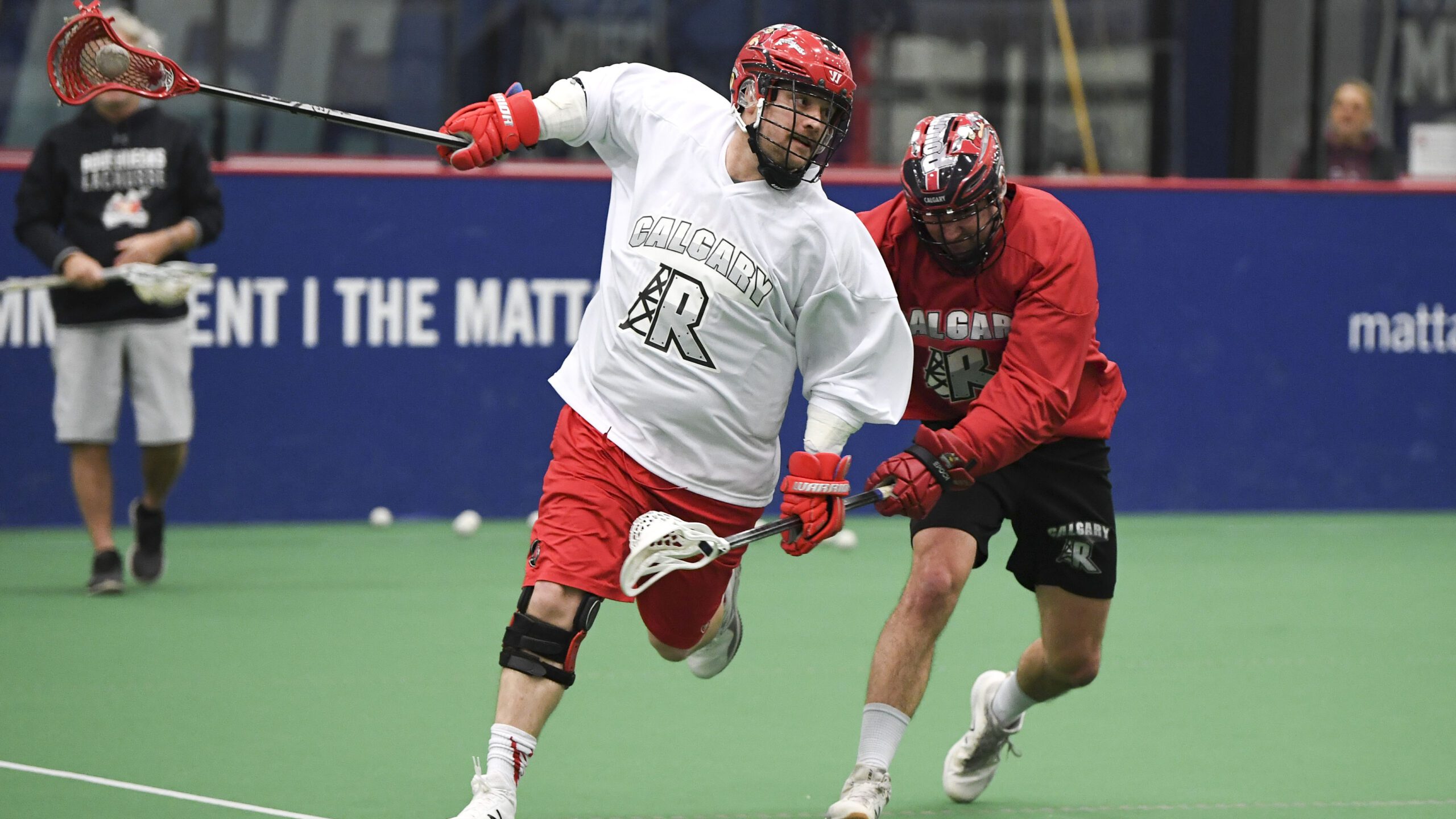 The 2019-20 season is around the corner and your defending Champions are back in town this month for Training Camp.
Over the weekend, we caught up with 2019 NLL MVP, forward Dane Dobbie on preparations for the upcoming season.
Q: How does it feel to be back with this group of guys?
A: It's awesome. It's good to get back here and it's nice to be back in Calgary and get back to these guys.
Q: What's it like to be coming back as defending champs?
A: It's nice, for sure. We put a lot of work in last year to earn that. We've got to know what we had to do last year and it's something that we can rely on and go back to – what it took amongst this group to get where we were.
Q: You know how competitive the NLL is. All the guys on the other teams, are they going to be gunning for you a bit more this year?
A: Yeah, I think so. Maybe a little bit. We have our rivalries in the west. The thing about the NLL is every game's a big game and I think anybody can beat anybody on any given night. If you're not at your best, you're probably not going to get the win that night. We've got to come out and give it our all and be at our best from Game 1 on.
Q: For yourself, you're coming off a career year. Will you be able to top that or are you even thinking about that?
A: I'm not necessarily thinking about it. I just hope I can produce for the team and do my job specifically and be consistent and try and do what I'm supposed to do out there. If that goes the way it does, if it's me scoring goals or me trying to set up plays or just little things on the floor, then that's what it is. Hopefully I'll stay healthy and just get through it and be able to grind it out.
Q: Losing Dan MacRae (in the expansion draft to the New York Riptide), how big of a loss was that? For your leadership group, what's your mindset going forward?
A: It's kind of a funny thing. Danny was a big part of this organization, this team. He was the captain and a great person and a great player, so we'll definitely miss him. As the leadership goes, I think it was his mentality was in the last few years was that we're all leaders in the dressing room. We have leadership by committee. It's no who's going to say what. It's an open forum. We can talk when we need to and I think that's how it's going to be this year. If someone's got something to say, they speak up and everybody listens. We've been doing that the last few years and it's been successful, so hopefully we can just stick to that.
Q: I know it's early, but what's the feeling, what's the mindset amongst the guys?
A: I think it's excitement. I think guys are excited to get back, to get the season started and to go to war for each other. That's how we left it last year, that we're out here for a purpose and the purpose is to make our team better and to achieve a goal at the end of the year. There's stepping stones along the way. We've just got to hit each one and be able to get to be better each time we're on the floor together. We're getting to know each other and really use these weekends to build our team.
Q: One more just about goalie Christian Del Bianco coming back. To have a guy like that back in net being so solid for you guys, what's that like?
A: Delbs is Delbs. I think he'll be around here for a long time to come. We're confident in him. I don't think we need to worry about him. He's always there. He's a gamer. He's going to make the save when we need it. That's all I can really say about him. He's a great teammate, a great team guy and he loves to win, so I'll take him on my side any day.
Tickets are on sale now for the $5 Preview Party on Saturday, November 16, when the Colorado Mammoth visit the Scotiabank Saddledome for pre-season action. Fans can get an early glimpse of the 2019-20 squad for as low as $5 for second-level seats and $10 for lower-bowl (plus applicable fees and taxes). Happy Hour returns for the Preview Party with $5 food and beverage specials offered at all concourse concessions for an extended 30 minutes from 6:00 p.m. to 8:00 p.m.
Visit Ticketmaster or the Scotiabank Saddledome box office to join the Rough House party. Fans can also secure a seat online at CalgaryRoughnecks.com or by calling 1-855-985-5000.