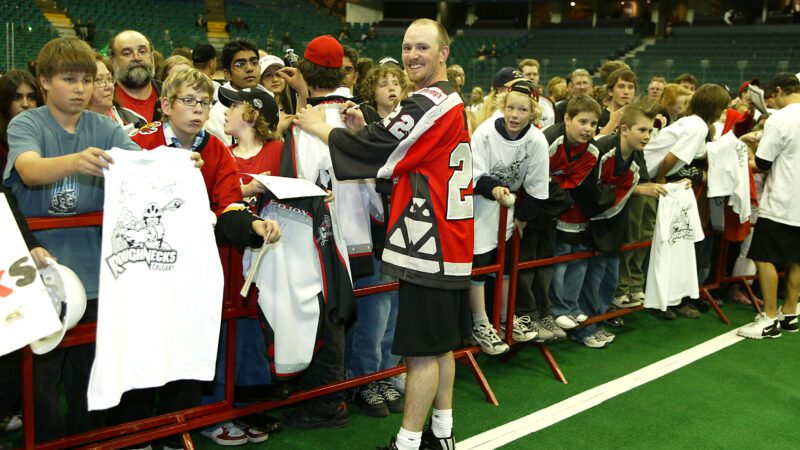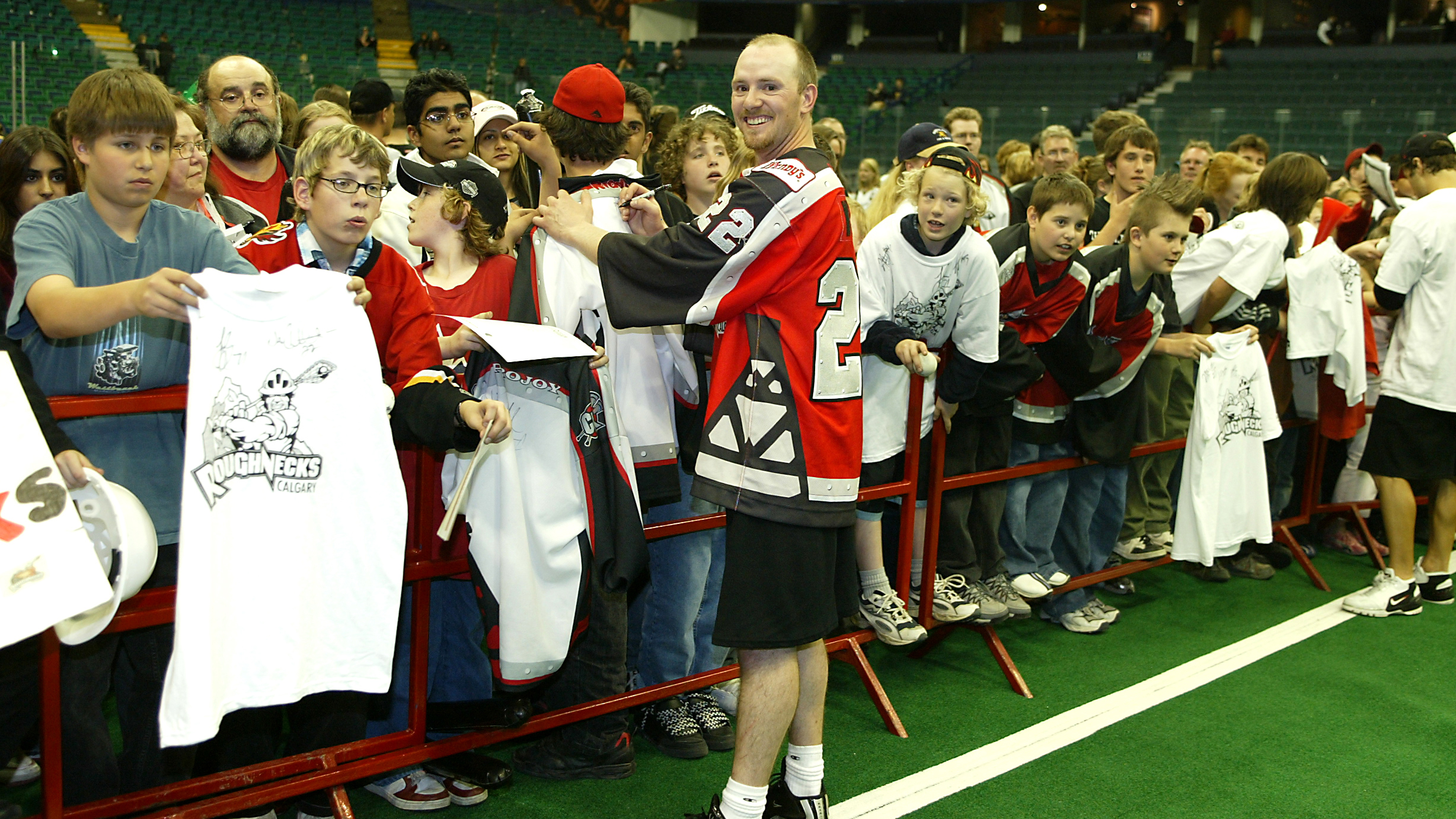 The Roughnecks will battle the Buffalo Bandits for the NLL championship this year, with Game 2 of the best-of-three series in Calgary on Saturday (Tickets). Currently, the Riggers lead the 2019 series 1-0. The two teams played a one game winner-take-all title tilt back in 2004, with the Riggers coming out on top 14-11. Over the course of this year's NLL Finals we'll touch base with some of the Roughnecks players that played in that game through Skype interview and stories. Today in Part V, we talk with Jason Wulder.
SEE ALSO:
Championship Memories Part I – Jesse Phillips
Championship Memories Part II – Tyson Leies
Championship Memories Part III – Lewis Ratcliff
Championship Memories Part IV – Tracey Kelusky
It was described by many as a Cinderella Story at the time.
But even in hindsight, it's hard to argue that's not the most apt way to describe the Roughnecks 2004 championship win over the Buffalo Bandits.
Sure, the fairy tale cliché is kind of a trite phrase that gets tossed around in sports far too often, but every now and then, it rings especially true.
How else would you best describe that improbable run?
In three short years, the Roughnecks went from an expansion team that finished last in the NLL to hoisting the Cup by beating one of the league's established powerhouses.
From losing their first-ever game 32-17 to the now defunct Montreal Express – at home, no less, in front of 9,517 curious new fans – in one of the most lopsided defeats in league history, to beating the Bandits 14-11 before a Scotiabank Saddledome sellout crowd of 19,289.
In order to hoist the Cup in that '04 campaign, they first had to win two road games as the No.-3 West seed and, as fate would have it, see No.-3 seeded Buffalo accomplish the same script in the East, the only playoff team that season with a worse record than Calgary, securing a one-game, winner-take-all title tilt at the 'Dome.
The two teams are, of course, meeting again for the championship this season in a new best-of-three format, with the Riggers up 1-0 after winning Game 1 in Buffalo 10-7 last weekend.
Game 2 is Saturday night in Calgary. (Tickets)
"Going from that first game to winning a championship in three years, it was pretty incredible," said Calgary native Jason Wulder, one of the first players acquired by the Roughnecks franchise.
"It was surreal – it really was."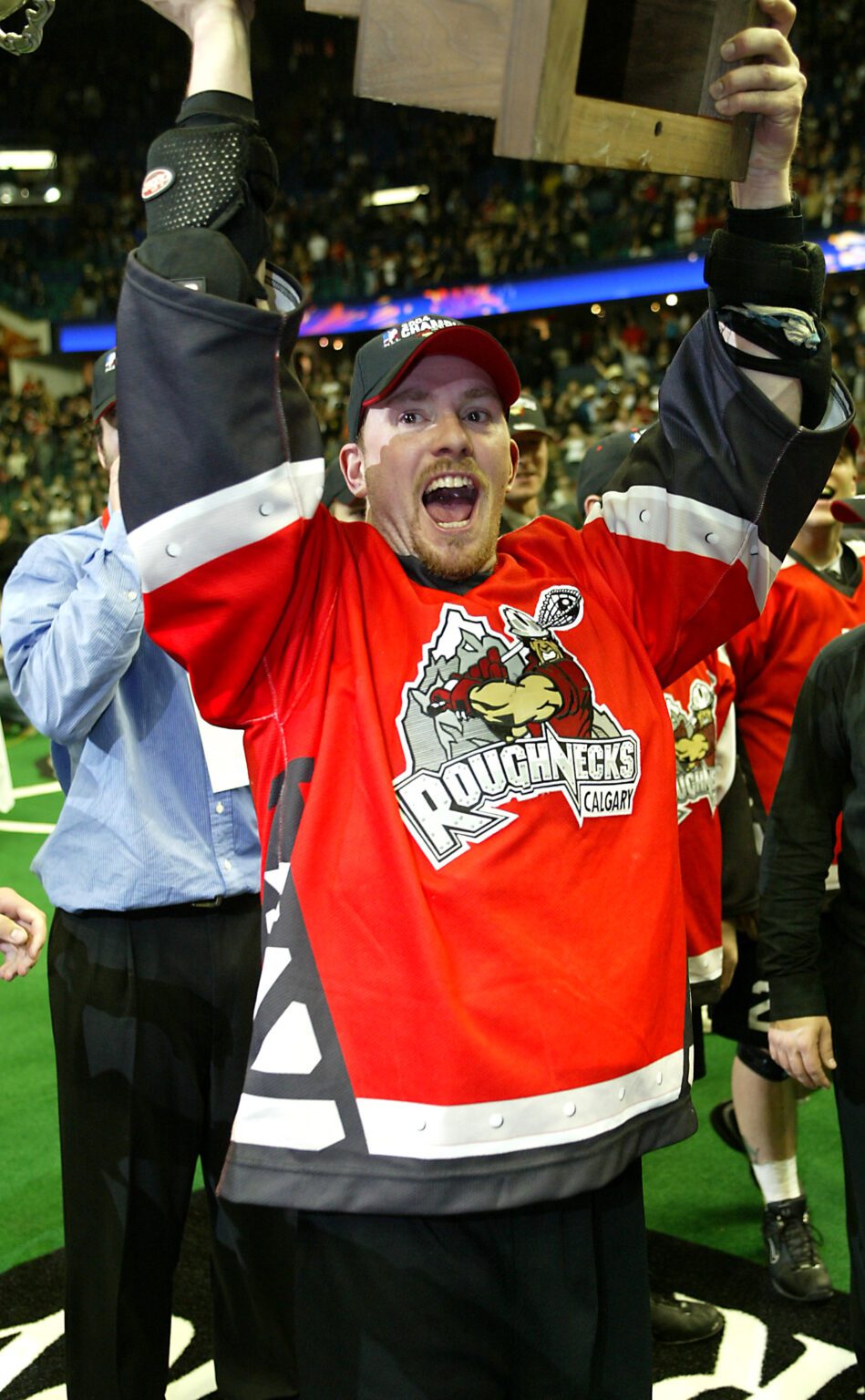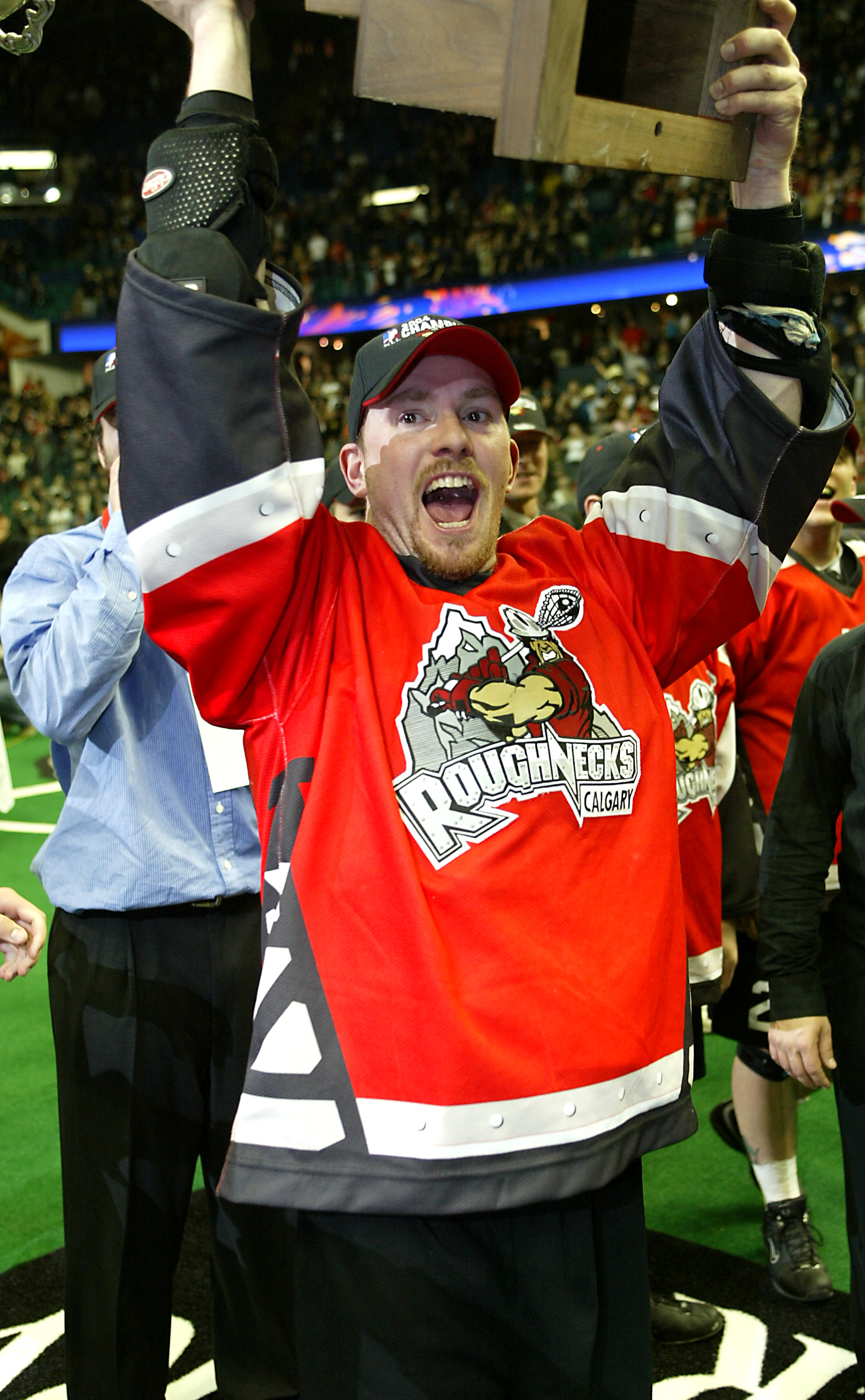 Wulder, as much as anyone, can appreciate what a moment that was for the Roughnecks – and the sport of lacrosse in Calgary.
Growing up in the southeast community of Maple Ridge, he "never dreamt" pro lacrosse would one day come to his hometown.
When Calgary was awarded an NLL franchise in 2001, Wulder was already a seven-year veteran of the league, playing his career to that point for the New York Saints.
When contacted by phone way back then by a reporter to tell him the news, he thought it was a prank.
Soon after, the club traded for Wulder and he – along with fellow Calgarian Kaleb Toth – played integral roles in the success of the franchise in the early years, culminating in the 2004 win.
"My first memory was coming out for the beginning of the game," said Wulder of that night. "We heard there was going to be a big crowd, and then just a few minutes before the game we heard it was a sellout. Coming out and hearing the crowd– it was amazing.
"We had been drawing nine-, 10-, 11-thousand through that year and to all of a sudden have almost 20,000 – that was pretty incredible. They started chanting before the anthem even started – gave us chills."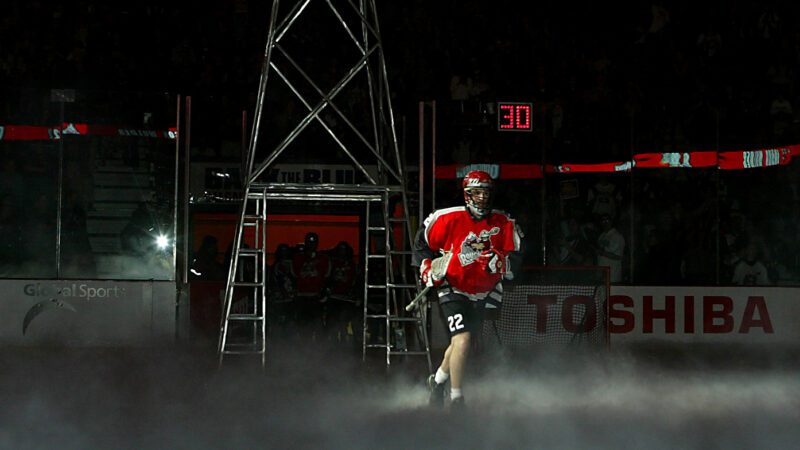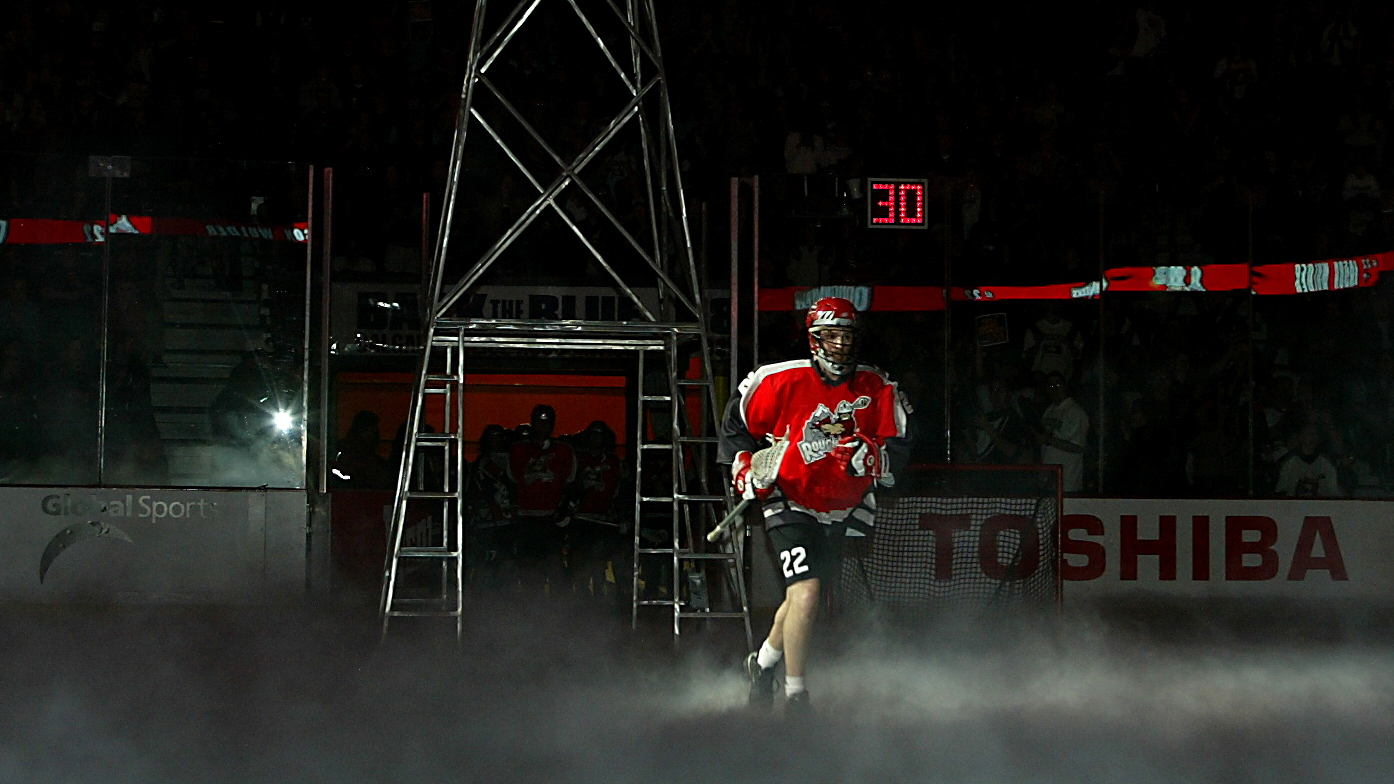 With three kids, Wulder doesn't have a lot of free time to watch NLL games but is still passionate about lacrosse in this city and the Roughnecks.
There's no doubt he'll be rooting to see both have more success in this championship series – and looking ahead to the future.
"To have Calgary get the team, to have it be as successful as it was and still is, it's amazing," said Wulder, who now resides in B.C.'s Lower Mainland and works for the City of Vancouver. "Truly amazing. It's kind of a kudos to Calgary. The city wasn't that much of a lacrosse town when the team got there, but I think it's a lacrosse town now."