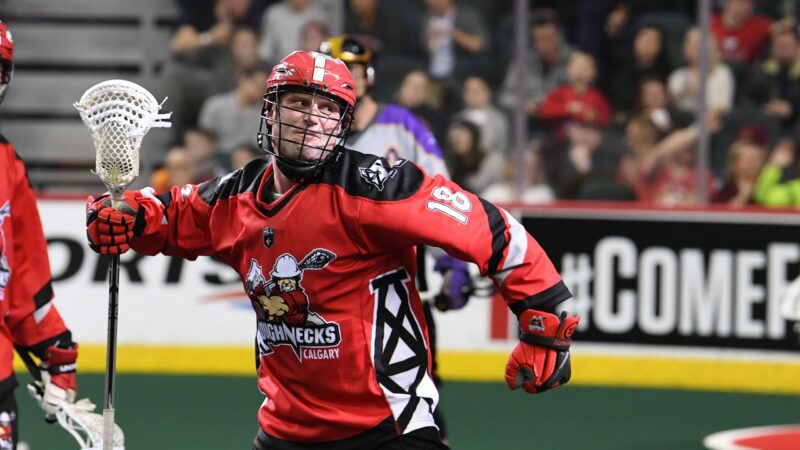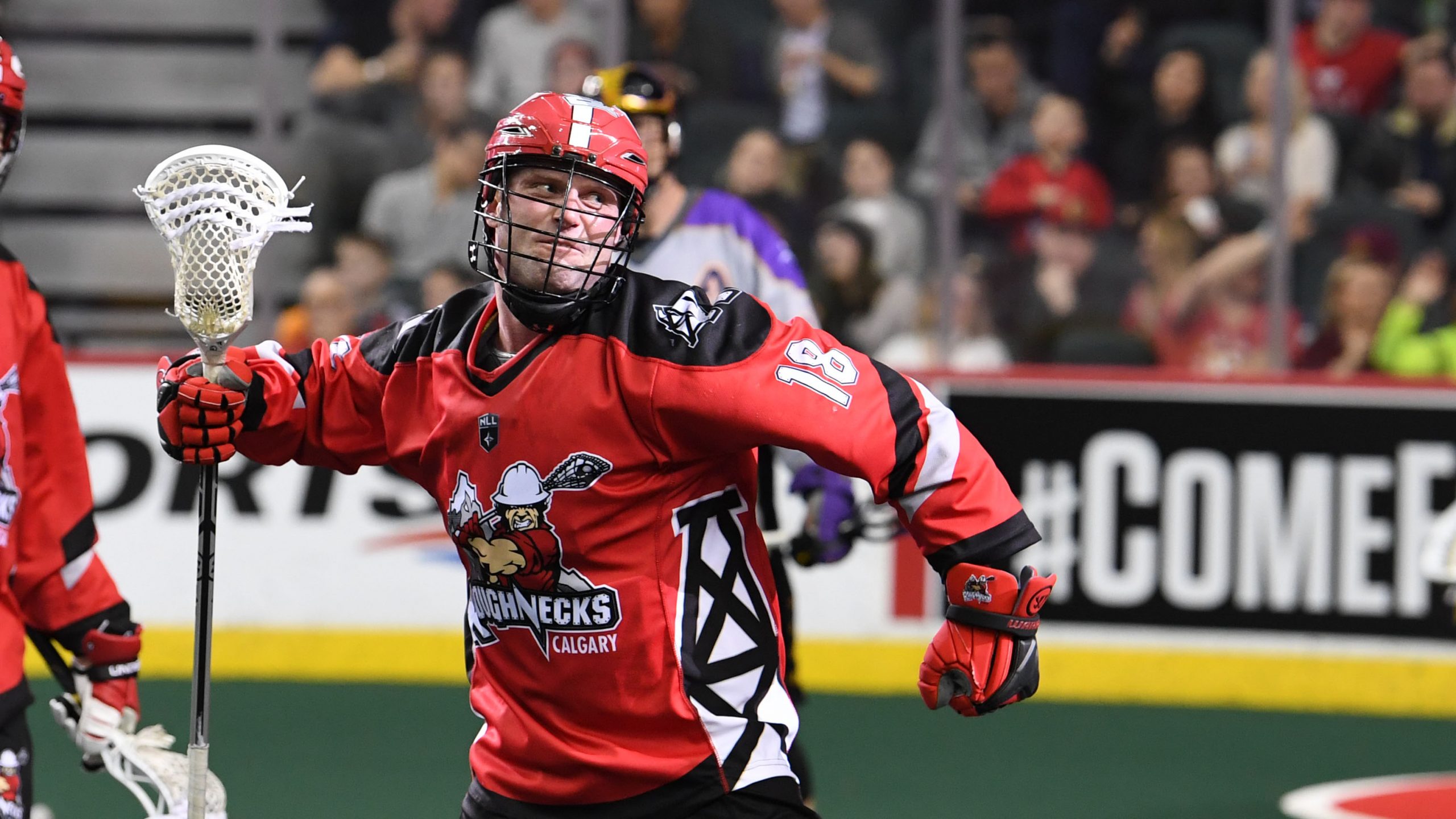 Clutch Duch has returned.
Yes, you heard that right, the 2019 championship clinching overtime hero is back in the lineup and ready to play.
Tonight's tilt against the Rochester Knighthawks will mark Duch's first NLL appearance this season following seven months of recovery from an injury.
"It's awesome to be back," he said. "It's been a lot of hard work, not just by me but by training staff, my family and even work. Everybody in my life committed to getting me back on the floor.
"I'm looking forward to making everybody's efforts worth it."
Last season, Duch proved to be a hit with his new squad after signing with the Roughnecks as a free agent in December. The veteran righty tallied 74 regular-season points, and a steady 1.5 goal-a-game clip.
Duch also recorded 11 points in the Riggers' post-season run, including the most important goal of them all: his OT score in Game 2 of the NLL Finals, sealing the franchise's first NLL title victory in a decade.
Less than a month later, Duch was in the operating room after sustaining an Achilles injury with his WLA Victoria Shamrocks. It's been an arduous recovery, but the 33-year old took a glass half full approach to the endeavour.
"I know the overtime goal was certainly a highlight to end a season," Duch said. "But I didn't want it to be the highlight to end my career.
"I didn't know if I was ever going to play again.
"At first you don't know, you kind of feel like your life is over.
"But once I found out the nature of the injury, that it was going to be half the recovery time of a normal Achilles tear, it was motivating. I mean, yeah it's sad to miss some games, but the fact I only had to miss four, it's a positive."
"It could have been a lot worse."
That's not to say it wasn't a heartbreaking situation for Duch. Following his injury, his Shamrocks went on to compete in the 2019 Mann Cup Finals, and all Duch could do was watch.
"It was tough, to be honest I took about three weeks away from the arena," he said.
"It took me a while to get over the heartbreak of it all.
"I mean, it's been a long time coming, I've been injured in that area for a couple years – it was just the breaking point if you will. So I took some time away from the arena because of the emotional aspect of it. But then once you come to terms with knowing you're not going to be on the floor you change your focus, support the guys and help out where you can."
Duch has transferred that same focus to the NLL, too.
"The Roughnecks have kept me involved through the process," he said. "I've been a part of everything in some capacity. I haven't felt on the outside for sure.
"I've certainly felt supported by everybody."
He's also had a rare chance to gain new perspectives on his team throughout his recovery.
"I know the heart and determination of everyone in the locker-room, you feel it in there," he said. "But when you're watching film and studying it you're not looking for that sort of thing.
"But being a spectator, stepping back; it's crazy and actually amazing to watch the heart and passion that is on this team. That's why even with all the hardships we've faced we're still two goals away from being 4-0. That's a testament to the locker room and our guys in it."
Following his season debut in Rochester, Duch will head back to Rough House Jan. 25 when the Halifax Thunderbirds visit the Scotiabank Saddledome for the Roughnecks' East Coast Kitchen Party.
You can bet he's looking forward to a warm welcome home.
"I've missed the fans, I hope they've missed me, too."