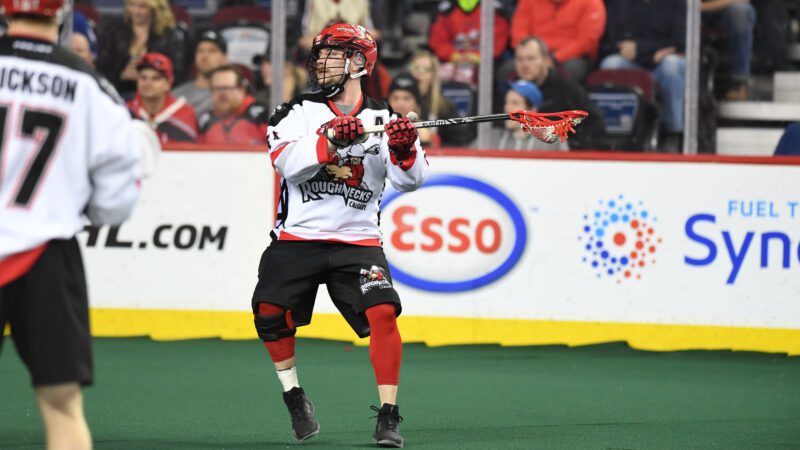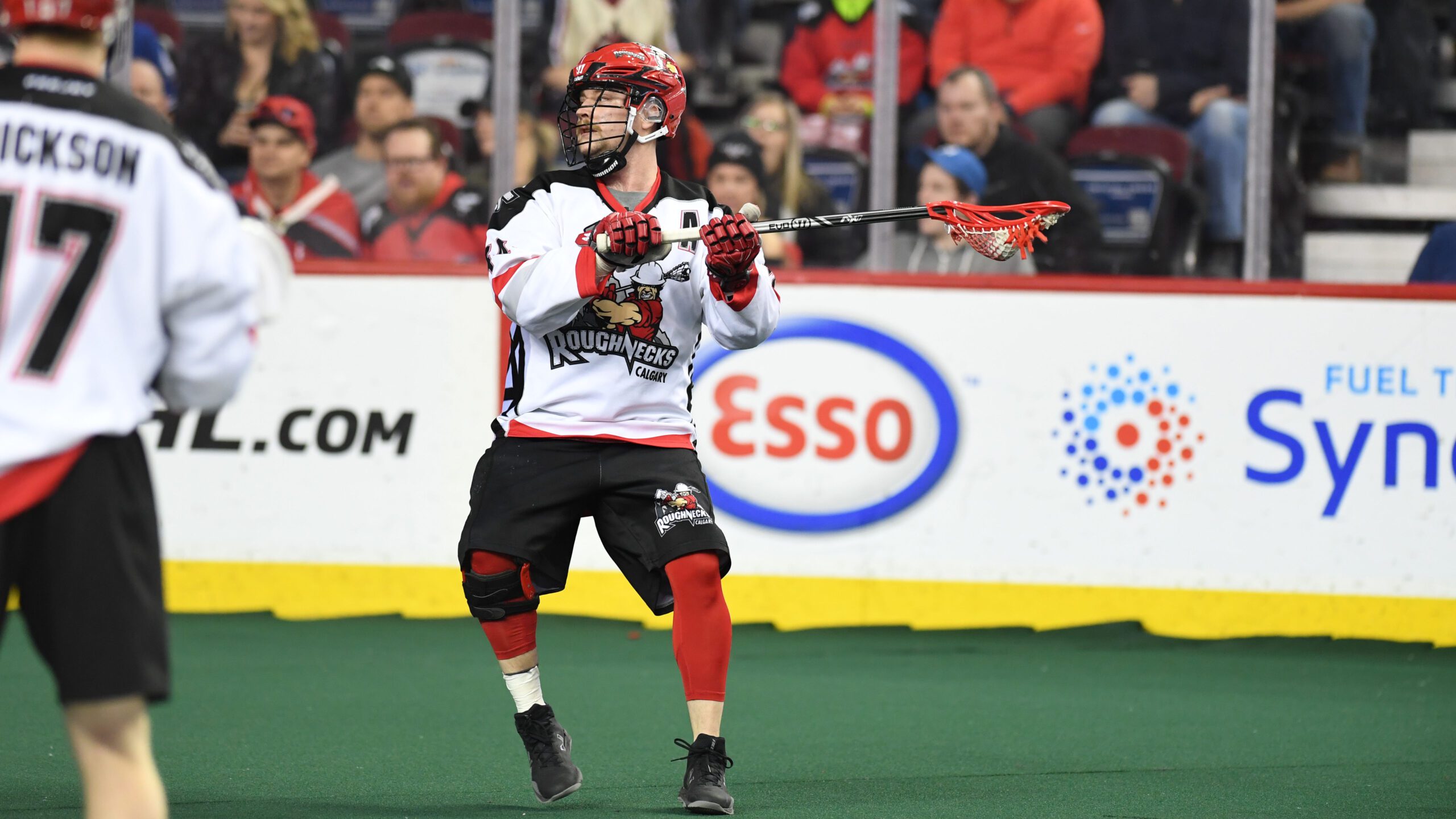 His leadership on the floor is irrefutable.
And now, he's bringing that passion to the bench.
After making the move back to B.C.'s Lower Mainland from Calgary this past summer, Riggers veteran star Dane Dobbie is getting ready for his first season as head coach of the Langley Junior A Thunder in the uber-competitive BCJALL circuit.
"I play senior-A for the same team in the summertime," Dobbie said. "It's the same ownership, so they knew I was back in town, and they reached out.
"I love coaching, so obviously I couldn't say no to it."
The new job was truly a no-brainer for Dobbie, who has lived in the area for nearly a decade.
"I played all my junior out here, and played seven-or-eight years of senior out west, too," he said.
"I lived out here since I was nineteen years old. I moved to Calgary for about four years but I've been out here for about nine or 10 years now."
With a storied eleven-season long (and counting) career in the NLL, there's no doubt he's got the lacrosse IQ for the job.
What many don't know, though, is Dobbie has got quite the coaching resume, to boot.
He's has already held a position as assistant coach with the Coquitlam Junior A Adanacs in the BCJALL for one season, spent one year with the Coquitlam Intermediate team, spent two years coaching the Okotoks Junior A Raiders, and coached the Team Alberta Midgets twice – guiding them to national gold in 2017.
"I want to give back the stuff I've been taught through my years," Dobbie explained. "I've been coached by mostly Curt Malawsky, but I've had a lot of coaches in my day and it's very exciting to be able to share what I learned with the younger players.
"They've got a good group of kids. I'm excited for the year."
Interestingly enough, that group of kids includes two of Dobbie's NLL teammates: sophomore Riggers Anthony Kalinich and Ryan Martel.
The situation of teammates coaching each other is not unheard of, but it's definitely an unusual dynamic.
"It'll be interesting, that's for sure," said Dobbie. "They know me as a player and teammate, so it's going to be a little bit different for both of us as me being their coach. But I know I'll get their best from them, they're willing to do it, it's their last year of junior and I know they're excited to make a statement. I'm on board for that and I'm excited to see them have a great season."
Kalinich, Martel, and 19 other young men will begin competing for Canada's Junior A National Championship, the Minto Cup, this spring.
Dobbie's no stranger to the competition after playing in three Minto Cups with the Burnaby Junior A Lakers, winning the title in 2005. He also attended the 2012 Minto Cup as an assistant coach with the Adanacs.
So, he's got a pretty good idea of what it takes to win the elusive trophy.
And from what he's seen thus far, his new charges are in a good position to make a deep playoff push.
"We have a lot of returning players, a lot of 21 year olds, and I know this is the year they wanted to make a push for it," Dobbie said. "There's also a good core group of young kids who are really good lacrosse players.
"I'm excited to see what we can do, and hopefully accomplish what we've got our mind set on – winning the Minto Cup."