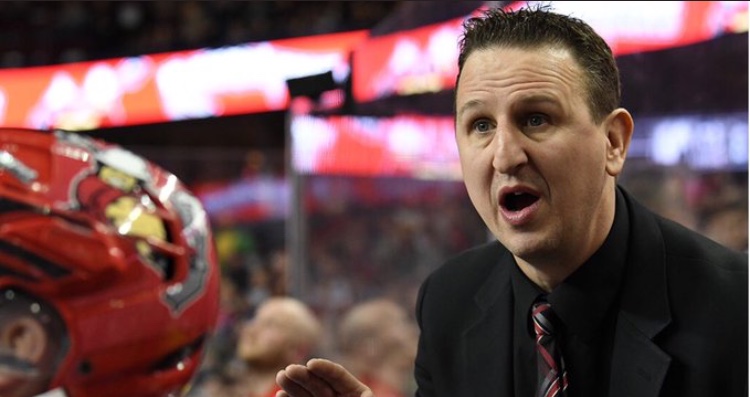 DENVER – The Roughnecks started the season with one win in their first six games.
They finished by tallying eight victories over the last 12 tilts, with two in their final three (the lone loss by just one goal).
If adversity indeed breeds character, as they say, the Riggers certainly had their fair share early this season.
However, the way they finished strong down the stretch has head coach Curt Malawsky and his charges walking tall in the advance of Saturday's West Semi-Final with the Colorado Mammoth in the Mile High City.
"Over the last 12 games we continued to get better," said the bench boss. "We have confidence in our room, and we have a tough matchup this weekend with the second-seed in the NLL. It doesn't get any easier, but we're going to continue to focus of what we can control."
The Riggers and Mammoth will meet for the 10th time in the post-season in what should be another storied installment of the intense Rocky Mountain Rivalry.
"Every time our organizations clash, year-after-year, it brings out the best of both teams," said Malawsky.
"I think it's a testament to two great organizations, from the top down Colorado is a very well run organization. There's lot of class and a lot of character within both organizations, they've got a great GM, and we've got a great GM. They've put together a really good team, and we like to think that we've got a good team as well."
Both clubs also have solid netminders, effective transition games, strong defences and a stable of forwards that are good at putting the ball in the net.
"They've got a world-class goaltender and great defence,"Malawsky said of the Mammoth. "We have to stay the course within what we do which makes us successful, and not get caught up in the things they're going to try to do to take us off our game plan. We're going to have to stay proactive on offence.
"Defensively we just have to be five-strong back there. Obviously they're going to try to dictate from an offensive side of things, and we just need to make sure we don't get stretched too much. We just have to play within our own systems and follow what's made us successful in the backend."
Bad start to the year, good finish. Reason for the aforementioned confidence going into Saturday's tilt, but in the one-and-done format nothing you did before matters much once the opening whistle goes.
"Now it's for real, now it's for everything," said Malawsky. "We've earned the right to be in the playoffs, now we want to go down to Denver and earn the right to move on."