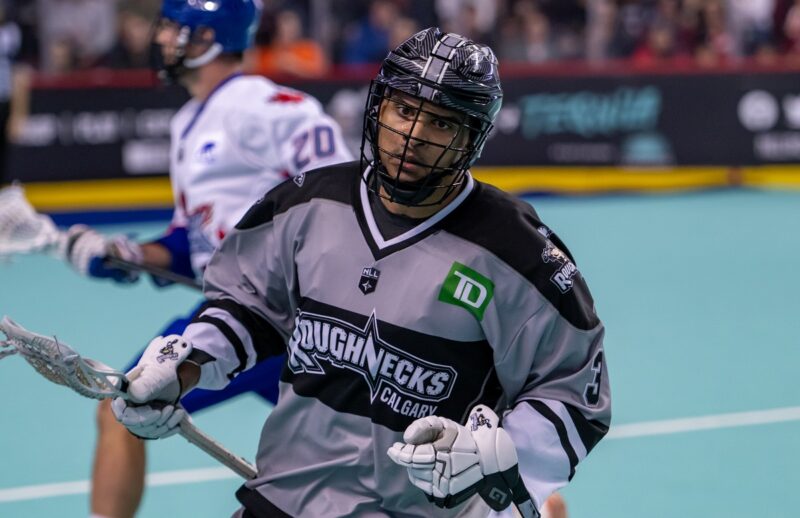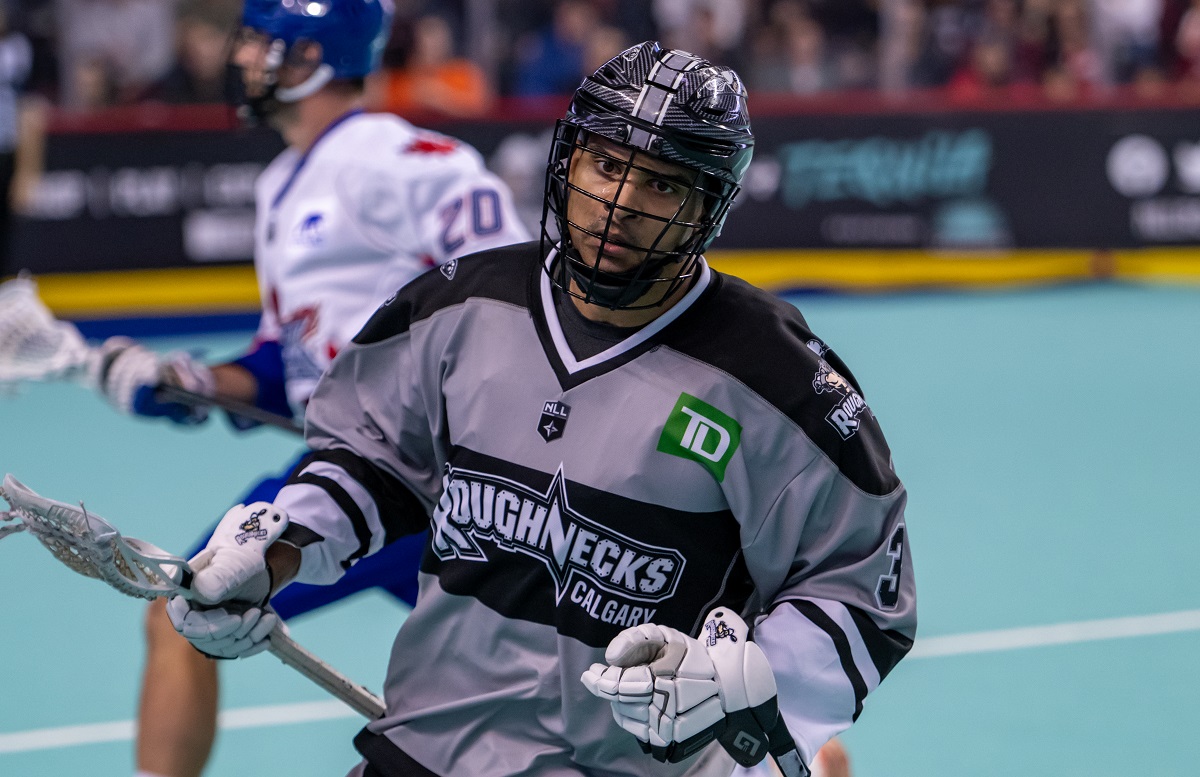 By: Riley Pollock – 02-08-23
The Roughnecks are writing a heckuva book on resiliency this season.
And it was Jeff Cornwall who penned the latest chapter.
The Riggers defender scored off the opening faceoff of overtime to cap a come-from-behind, 12-11 win in Halifax on Saturday.
It was the second straight game in which they rallied to force OT. Cornwall said they have a never-say-die group on their bench.
"There's no secrets in this dressing room," he explained. "This is a group that really digs in for each other and when the games seem like they're out of hand, we can start from our backend out.
"We look at our goaltender who we know is going to shut the door for us down the stretch, We know our defence is going to play big and push the ball down the floor and we know our offence is going to battle for those possessions for those important goals when we need them to.
"So ultimately, no matter what the score is in the game whether or not we let a team get out ahead of us we know that at the end of the game we are going to make it as close as possible and we are going to give ourselves a chance to win."
As for his big goal on the East Coast, it all unfolded quickly.
"When I saw Zach (Currier) win the clamp (on the facoff), I was like, I don't think these guys are very used to losing draws so I'm going to try and pick it up and go for a run," he said.
And go for a run he certainly did.
Cornwall tallied the game-winner just nine-seconds into extra time, his second goal of the night. His first goal may have been the one that fueled the Riggers comeback after trailing 11-7 at one point.
Cornwall caused a turnover in his own end late in the third-quarter while the Thunderbirds had their goalie pulled looking for a last-second shot. Cornwall eyed the net and fired it the length of the floor to score with under one second remaining to pull the Roughnecks within two heading into the final quarter.
"If you watched last week (against Toronto) you'd know I usually look up at the clock," said Cornwall. "I looked up and I saw I had about three-and-a-half seconds left, so I took a couple hard steps and gassed it like I do when we're warming up."
Acquired in an offseason trade, Cornwall has been great on the defensive end for the Roughnecks and has added to their already speedy group in transition. He has seven points in seven games so far, along with 36 loose balls.
The Riggers will surely be looking for a quicker start this weekend when they host Saskatchewan and Colorado (TICKETS).