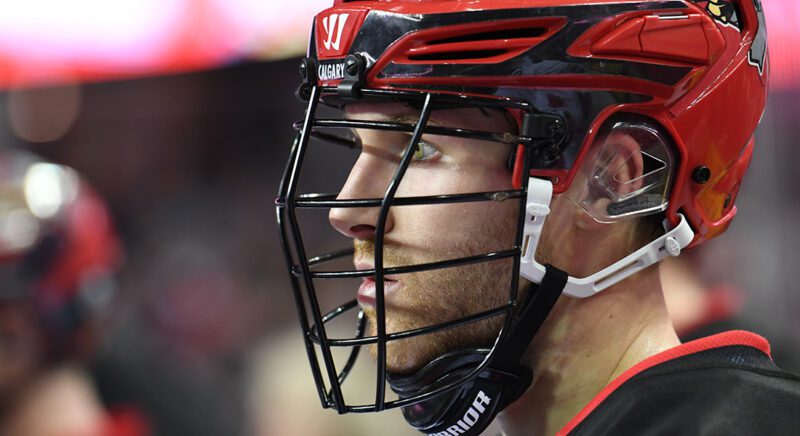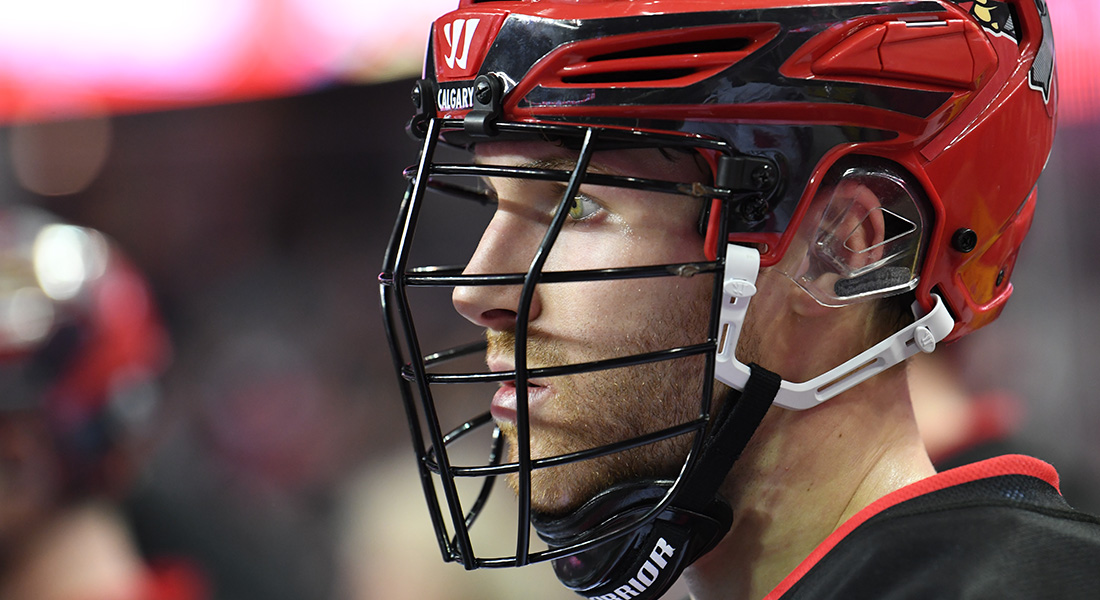 Zach Currier's lacrosse philosophy is simple.
"You can't win if you don't have the ball," said the Roughnecks rookie transition/defender.
In his first season in the NLL, Currier has emerged as one of the most dominant loose ball players not just on his team, but in the entire league.
"I've been huge on them from day one and I pride myself on that, all the way through college and now playing for Calgary," said Currier, a Princeton Tigers field lacrosse alumnus and two-time first-team All-Ivy Leaguer. "Picking up the ball is all about who wants it more and I'm going to go into every single battle thinking that I want it more than the other guy and hoping to come out on top."
So far, so good.
Through five games, Currier sits tied with Lyle Thompson of the Georgia Swarm for second in the league with 45 loosies. Only New England's Jay Thorimbert, last year's league leader, has more with 54.
Currier's nine caused turnovers are tied for sixth in the NLL, trailing Toronto Rock defender Latrell Harris for the league lead by just a pair.
Currier is establishing himself as a strong possession player in the early stages of his NLL career, but he's doing it in an unconventional way.
While most lacrosse players go for loose balls with both hands on their stick, the 23-year-old often recovers the ball with just one hand on his stick, a habit he attributes to his time playing minor and high school hockey.
"If you're going to shield the puck with one arm, if the ball's on the ground you can shield the ball — even if you don't have it — with your one arm and take a check and still be able to control your stick with your other hand," the Peterborough, Ont., native explained. "If you had two hands on your stick, you're going to get your stick and your hands checked rather than just having your hand checked and having your other hand free.
"It made a lot of coaches mad growing up doing it, but it seems to be working for me right now."
A highly touted prospect, Currier was expected by many to be one of the top two selections at the 2017 entry draft, but the Riggers were able to scoop him with the third-overall pick.
But Currier isn't interested in projected potential or fanfare. He prefers to let his play do the talking.
"As long I'm not slacking off, whatever people thought I was before I got to Calgary, I'm hoping people think I am when I'm there," he said. "I don't feel too much pressure – I'm just going to try to keep working hard and then the rest will come on its own."
That hard work has translated to success in more than just the loose ball and caused turnover categories for Currier.
So far this season, he sports a 44% win rate on faceoffs (8-18) to go along with three assists and a pair of goals.
The first of those goals came in his first career NLL game against a very special opponent: his older brother Josh, who is in his second season with Rochester.
While Josh and his Knighthawks beat Calgary 17-6 in that tilt, Currier and his teammates will have a chance to exact revenge when the Riggers host Rochester at the Saddledome on St. Patrick's Day.
"He had two goals and I was on the floor for both of them so he was giving me a lot of grief [after the game]," the rookie chuckled. "We'll have to make up for it in March."