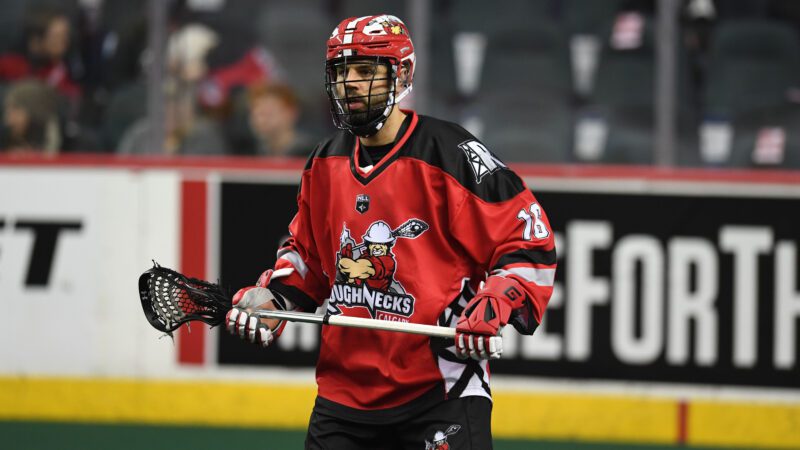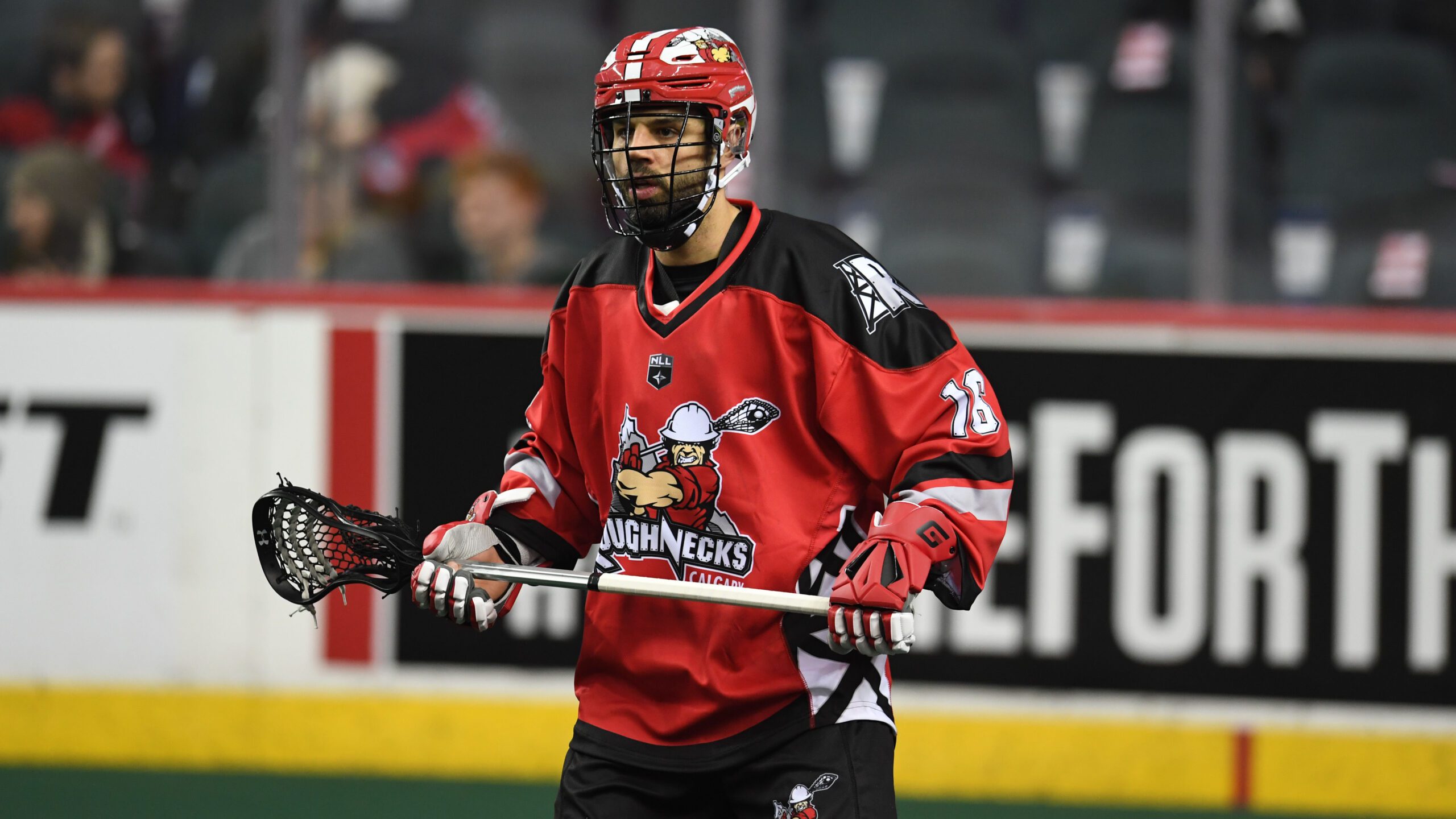 If anyone knows what a good defence looks like, it's Mike Carnegie.
This year, the veteran defender entered his 12th season with the Roughnecks, and he's pretty impressed with what he's seeing these days.
For the past three games the Riggers have put on a defensive clinic, holding opponents to less than 10 goals total each outing.
"A lot of guys have bought into the system this year," said Carnegie. "It's not complicated, it's predicated on hard work and we've got a lot of young, strong, athletic D guys who are buying into that.
"In the NLL some of the refereeing has buckled down quite a bit so slashing is not as prevalent as it used to be. Now, it's more a physical ground-and-pound type of game, we've been trying that and it seems to be working so far; just solid crosschecking, and keeping guys to the perimeter."
Playing that style of defence requires a great deal of athleticism, something the team has bulked up with in recent drafts.
"Eli Salama obviously comes to mind," Carnegie said. "He's big, strong, and he's playing well. He played a year of summer lacrosse in the WLA, so he understands playing against men. Anthony Kalinich has been with our system now for a year and bit so he gets it."
The Roughnecks also fortified their D lineup with the 6-foot-7, 240-lb. Reece Callies this year, along with the lightning-fast Shane Simpson.
Their physical prowess – coupled with strong lacrosse IQs – make them formidable on the floor.
"They're really smart, intelligent defenders, it's been boding well for us," Carnegie said of the new kids.
"A lot of the guys have played summer lacrosse, and in the NCAA. While they are new to the fans they've got some pedigree behind them."
The injection of youth also allows veteran defenders such as Dan MacRae, Greg Harnett, and Carnegie to focus on different priorities.
"Some of the stay-at-home guys can focus on defence more so it's been great," he said.
"In transition they don't have to use our minutes as much as they had in previous years, we can go and just play straight defence. They can put a guy like Zach Currier, Mitch Wilde, Tyson Bell or even Shane Simpson out on the face-off team who can play that fast transition game."
The veterans have also been quick to step up when it comes to mentoring the younger players.
"When you've been at it for 10-plus years, it's natural to pass on the knowledge you've learned," said Carnegie. "Our job is also to be the guy that radiates what the coaches and the staff are saying, trusting and believing in the fact that it works, and sending that message down to the players."
Not content to rest on their laurels, the defence is focused on improving further ahead of Saturday's tilt against the New England Black Wolves at the Scotiabank Saddledome.
"From a system standpoint we're playing very well," explained Carnegie, who pointed out the stellar play of goalie Christian Del Bianco has also been to key to the defensive success. "Fundamentally we've missed a few loose-balls here and there, thrown the ball away a few times in transition.
"So we need to improve from a fundamental standpoint, which is good because we can clean that up quickly."