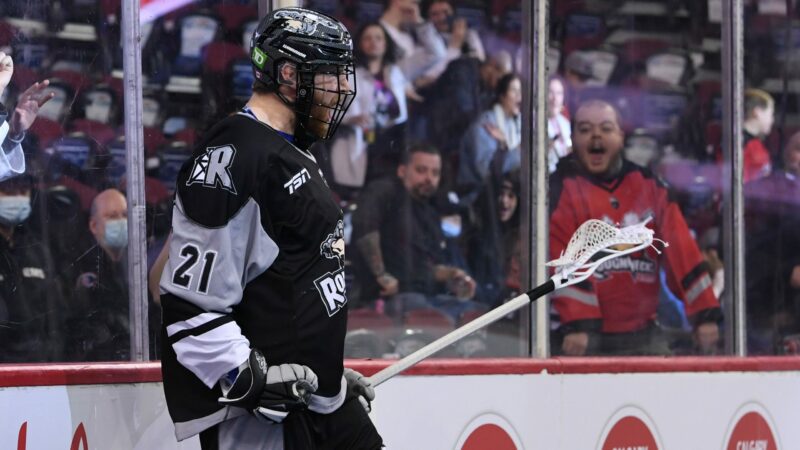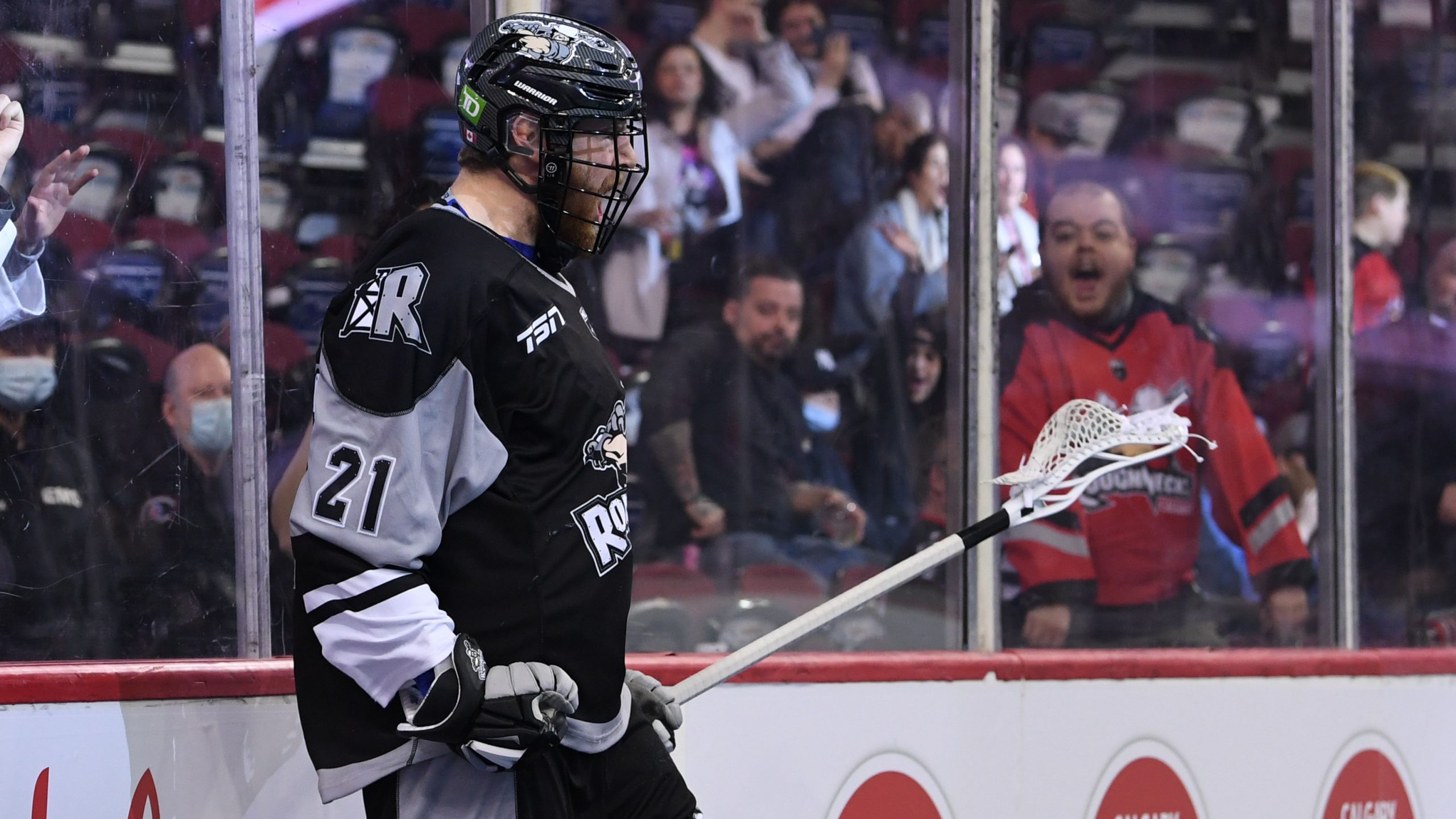 Get the chance.
Then make good on it.
Rookie Kyle Waters is on his way to being a staple in the Roughnecks offence this season after cracking the game day lineup Jan. 29 in San Diego.
Waters hadn't seen game action since Dec. 4 heading into that tilt, but would end up scoring his first career goal against the Seals that night and add another, to boot.
"Once you get one you loosen up the grip on the stick a bit," said Waters. "You can kind of get back to playing your game. Once I got my first I relaxed and got back to doing what I've done my whole life."
Since then, Waters has scored in every game he's played, and notched a total of seven points in three tilts.
"We have a ton of guys on the bench that are helping us out, and helping me out especially," he said. "I think once I found my confidence, I realized I belong here. It took a little bit but I'm finally coming into my own, coming out of my shell. It's all credit to these guys that have helped me out.
One teammate in particular has stepped up big for Waters.
"Especially Dan Taylor, he's an older guy, he's from Calgary and we help coach the kids during the week with ELEV8 – he's always talking to me," he explained. "From Day 1 he was awesome to me and he's helped out a bunch. He's kind of a silent leader on this team, he doesn't have a letter but it doesn't mean he can't lead. He's a veteran presence that everyone looks up to and he's helped me and a lot of guys immensely."
Last weekend, Waters and the Roughnecks secured their very first home win this season, a 9-7 victory over the Colorado Mammoth. Waters recorded a goal and a helper in the triumph.
"It's a lot of excitement, it's a dream come true," said Waters about finally scoring in front of the home crowd. "I've worked for this since I was four or five years old. It's been fun, this crowd is awesome, I love playing in front of them. It was truly special, scoring in front of them; it was my first one at home so it was really fun."
They say that belief and resiliency make a dangerous team. And Friday's victory sure helps with the belief part, according to Waters.
"We talked as a team quite a bit, after that slide. We know what we've got in the room. We've got all the right pieces it's just putting them together. I know we're a young team with lots of rookies, but I think we finally showed that just because you're a rookie, it doesn't mean anything. We worked hard and obviously it showed."
With a confidence-building win under their belts the Roughnecks now look to get back to .500 on the season with two divisional matchups this weekend; a home matchup with the Vancouver Warriors Friday, and a matinee vs. the Panther City Lacrosse Club on Sunday.
"We need to do what we did last Friday," said Waters. "We put a full 60 in. We've just got to keep going; those are two big divisional games. We need to buckle down, if we win those next two we're 4-4 and probably top 3 in the west here. We have to keep going and working hard, and things will fall into place here."