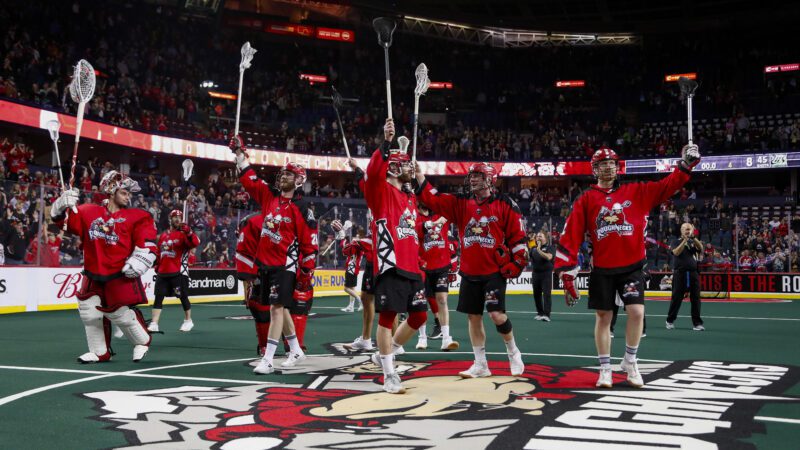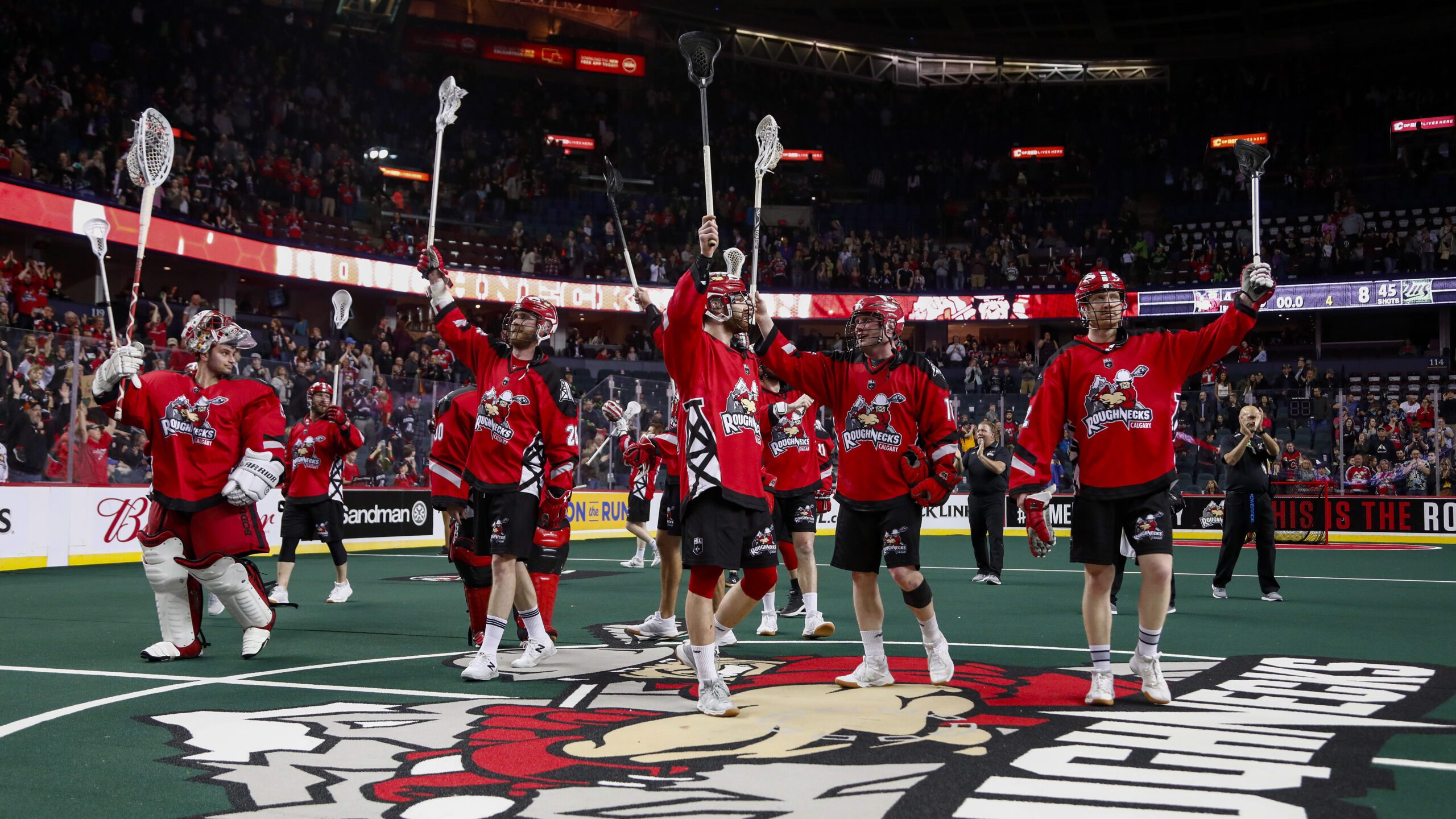 Home is where the heart is.
It's also the site of the NLL's West Division Final, too.
Following a gutsy 12-11 West Semifinal victory over the Seals in San Diego Monday, the Riggers return to the Rough House to face an old rival.
This Friday, they'll hit home turf during playoffs for the first time in three years when they battle the Colorado Mammoth for the West Division title. (7PM, Click for tickets)
It's a luxury that's been sorely missed.
"We're really happy," said GM Mike Board. "It's great that we get to have some playoff lacrosse back in the building. It's nice to be back. We've been to the West Final tons, but we've often done it on the road so to get a game at home is great.
"Our guys like to play in front of their home fans, we've had some good crowds this year – they'll feed off that energy, it's going to be a loud crowd as it always is."
Loud may be an understatement.
It should be an ear-piercing, earth-shaking crowd at the Scotiabank Saddledome Friday.
The team sold out their final regular-season home game with 19,289 fans in the building to watch an 18-8 thrashing of the Saskatchewan Rush.
"We're excited to get back to Calgary," said forward Curtis Dickson. "They left a pretty good taste in our mouths in our last game there against Saskatchewan when they sold out the building. So we're excited to treat our fans to a home playoff game, it's been a long time since we've been able to do that. We're looking forward to getting back into the friendly confines of the Saddledome."
A thunderous crowd would help out any team in the midst of a post-season push, but there are far more benefits to playing at home than meets the eye.
In familiar territory, players can focus solely on winning – rather than a new schedule or where they're going for lunch.
"You have the structure and routine that you have here during nine games in the regular season, and now this is Game 10 so nothing really changes," Board said. "It's the same hotel, shootaround is at the same time, lunch is at the same time, and the transport to and from the hotel is at the same time for the players. It's kind of a schedule they're used to and a schedule their bodies are used to, that's a big advantage. And the guys who live in Calgary get to sleep in their own beds."
Any edge will be big against the Mammoth, who upset the Saskatchewan Rush in overtime Friday night in Saskatoon.
"We learned when we had a few stinkers earlier in the year there that we just can't go back to the 'Dome and expect to win," said head coach Curt Malawsky. "But we'd much rather be playing at the 'Dome than in Colorado.
"We're going to give our fans our best effort."