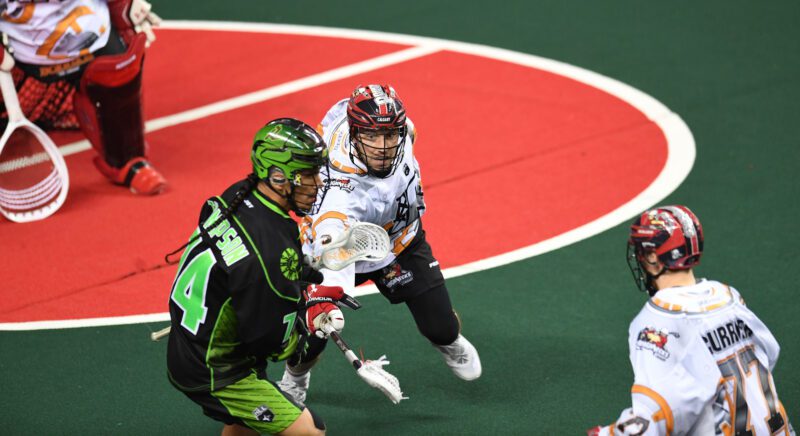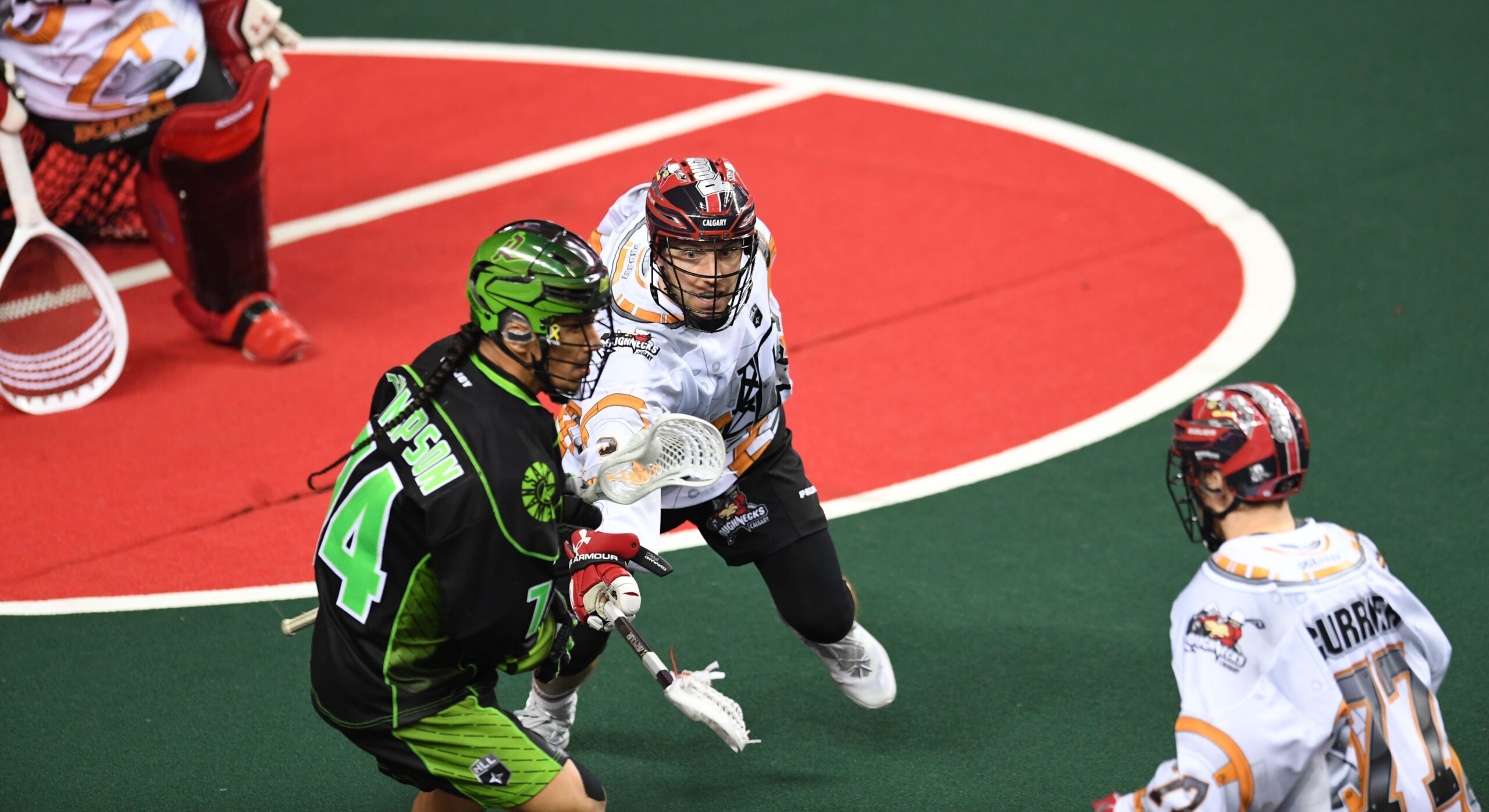 SASKATOON – Victory is sweeter when you're the underdog.
Just ask the Roughnecks, who have been shutting-down naysayers all season long.
"With missing the playoffs last year, this group has felt that we have a lot to prove," said captain Dan MacRae. "We're excited to keep proving people wrong for writing us off after a disappointing season last year.
"We're riding a pretty good feeling from Colorado, and from the good little stretch there at the end of other regular season. I don't think it's any surprise to anyone to say that we're definitely a confident bunch."
MacRae and the rest of the Riggers are in Saskatoon this Sunday (5 p.m. NLLTV.com) to take on the top-seeded Saskatchewan Rush in the West Division Final.
They are coming off a 15-12 win over the Colorado Mammoth in the West Division Semi-Final last Saturday.
But Calgary went 0-3 against Saskatchewan this season, so they wear this underdog tag again this weekend.
"There were some really close-calls with an overtime game, and a one-goal game at the end of the year," said MacRae. "We set a goal for ourselves after a bit of a tough start to the season to just try to get better every single game.
"We're getting better every time we play the Rush, and if we're better than how we played them last time then I think we're putting ourselves in a pretty good spot."
It should be another wild game, for two teams that share a lengthy past.
The Roughnecks' and Rush's rivalry spans across two provinces, over 12 years, with 10 playoff tilts.
Needless to say, MacRae and the crew know exactly what they're up against.
"Anytime we play these guys their offence does a really good job of getting scoring chances in high-percentage areas; quick sticks right down the crease, or cross-crease passes," MacRae explained. "They do a good job of finding guys that are getting to the middle of the floor, usually from the off-ball side.
"If we take away those high-percentage shots, own the middle of the floor, and give (goalie) Christian (Del Bianco) a chance on some more outside shots than ones that are within five-to-seven feet of him, that's going to give us an incredibly good chance to win this game.
"This team we always have good loose ball battles with, as well, so if we can control the possession game on defensive resets, their offensive resets, or controlling the ground balls off of the face-offs that helps us out."
It's been a lopsided rivalry between the Riggers and Rush over the past two seasons, with the Roughnecks defeating the Rush just once on April 29, 2017 (14-7 final).
But a win when it means the most Sunday night would definitely help tilt the scales.
"There's no better time to get our first victory of the year against these guys than in playoffs," said MacRae.