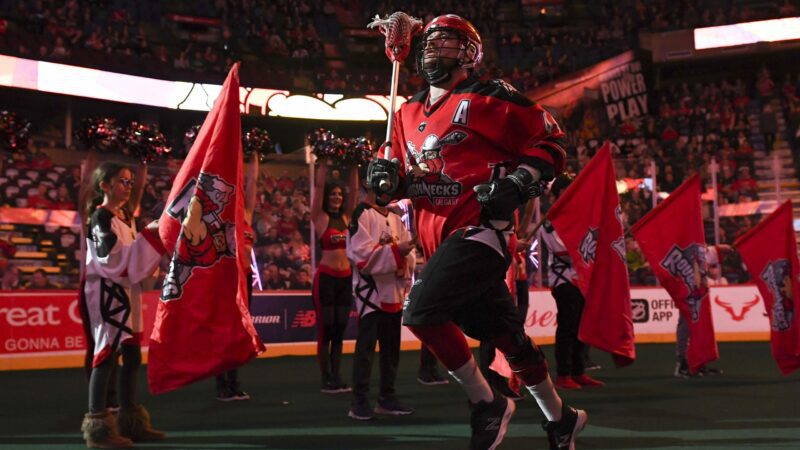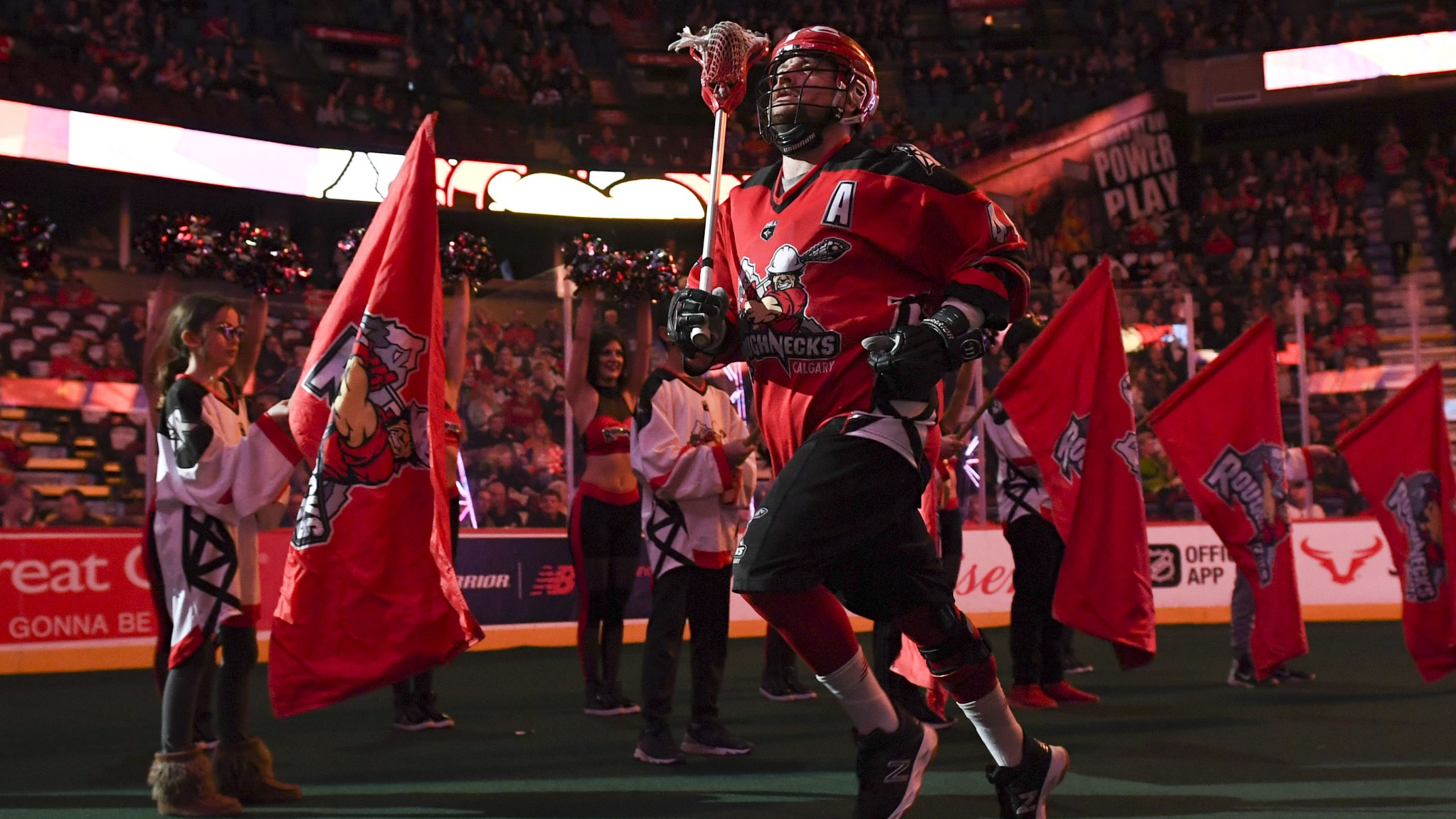 The 'A' is becoming a 'C'.
This Saturday, a veteran Roughneck will take to the turf for the team's exhibition game against Colorado with a new letter freshly sewn on his jersey.
The two-time NLL Champion is the franchise's all-time leader in points, goals, assists, and powerplay goals. Most recently, he took home the one of the NLL's highest honours, an MVP title.
Ladies and gentleman, introducing your new captain – Dane Dobbie.
"It's an honour," he said. "There are plenty of guys on the team that could wear the C.
"I've had a lot of great captains throughout my life, especially in Calgary. Starting with Tracey Kelusky, then Andrew McBride, Mike Carnegie and then Dan MacRae (who was picked up by the New York Riptide in the off-season via expansion), and those guys have taught me lots."
After six consecutive seasons serving as alternate captain (2014-2019), Dobbie has proven himself a sound leader.
"The Roughnecks captaincy has a very rich history, with outstanding individuals to dawn the 'C'. Dane is no exception," said head coach Curt Malawsky.
"He has evolved over the years from a pure goal-scorer to a true floor general and a complete lacrosse player. He leads by example on the turf, in the dressing room and in the community."
As Dobbie enters his 13th NLL season, all with the Roughnecks, he's ready for the role.
"I don't think it's a massive task to wear the C, I don't think I'll have to change much. I'm just going to be who I am."
He will be joined by returning alternate captains Curtis Dickson and Greg Harnett. Despite the lettering additions to the trio's jerseys, every man in the locker-room will still play a role in guiding the team.
Dobbie plans to continue the Roughneck tradition of leadership by committee.
"I'm excited to get this year going and be with our guys," Dobbie said. "Greg and Curtis will be wearing the A's again this year so I'm excited to talk it out with those guys, and simplify it like we've been doing in the past.
"Over the last few years in Calgary we have pretty much had an open floor and an open leadership group.
"We have most of our team back this year. We lost a few key pieces but we still have a full lineup of our previous roster and a handful of draft picks that we have to show the ropes to. But everybody on this team knew what it took last year, we know what we had to put into it to be successful – so we're going to continue with that mentality."
Coming off his second NLL title after a career-high year, it's hard to believe that back in 2008 Dobbie wasn't quite sure how his NLL career would pan out.
The then 21-year-old obviously had a good mentor.
"In 2008 I came into the locker-room, I sat beside Tracey," said Dobbie.
"That guy, let me tell you, taught me everything I needed to know about the NLL."
That season, Dobbie would hoist his first NLL trophy, the 2009 Champion's Cup.
"Tracey was a fantastic leader for the Calgary Roughnecks for a long time, and I still take a lot from him," he said. "He was one of the best captains I've ever had and it was definitely an easy transition into the NLL for me because of him. He made everybody feel comfortable, had high expectations and made everyone accountable. He's someone I really looked up to, and still do."
And with that kind of role model to base his leadership off of, the Riggers are in good hands.