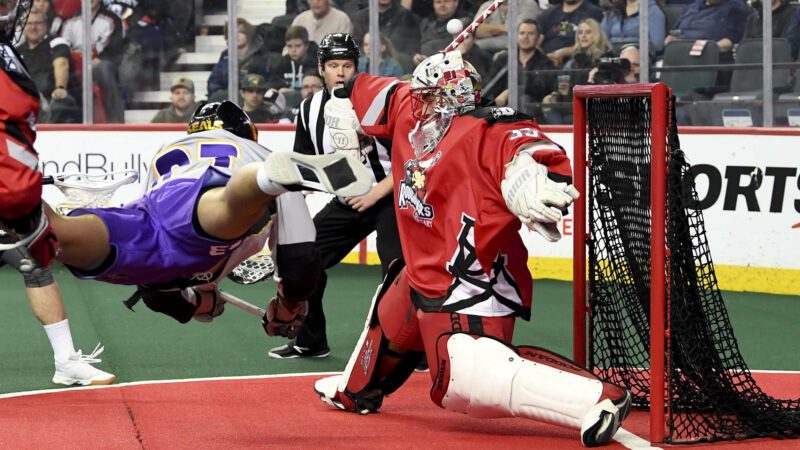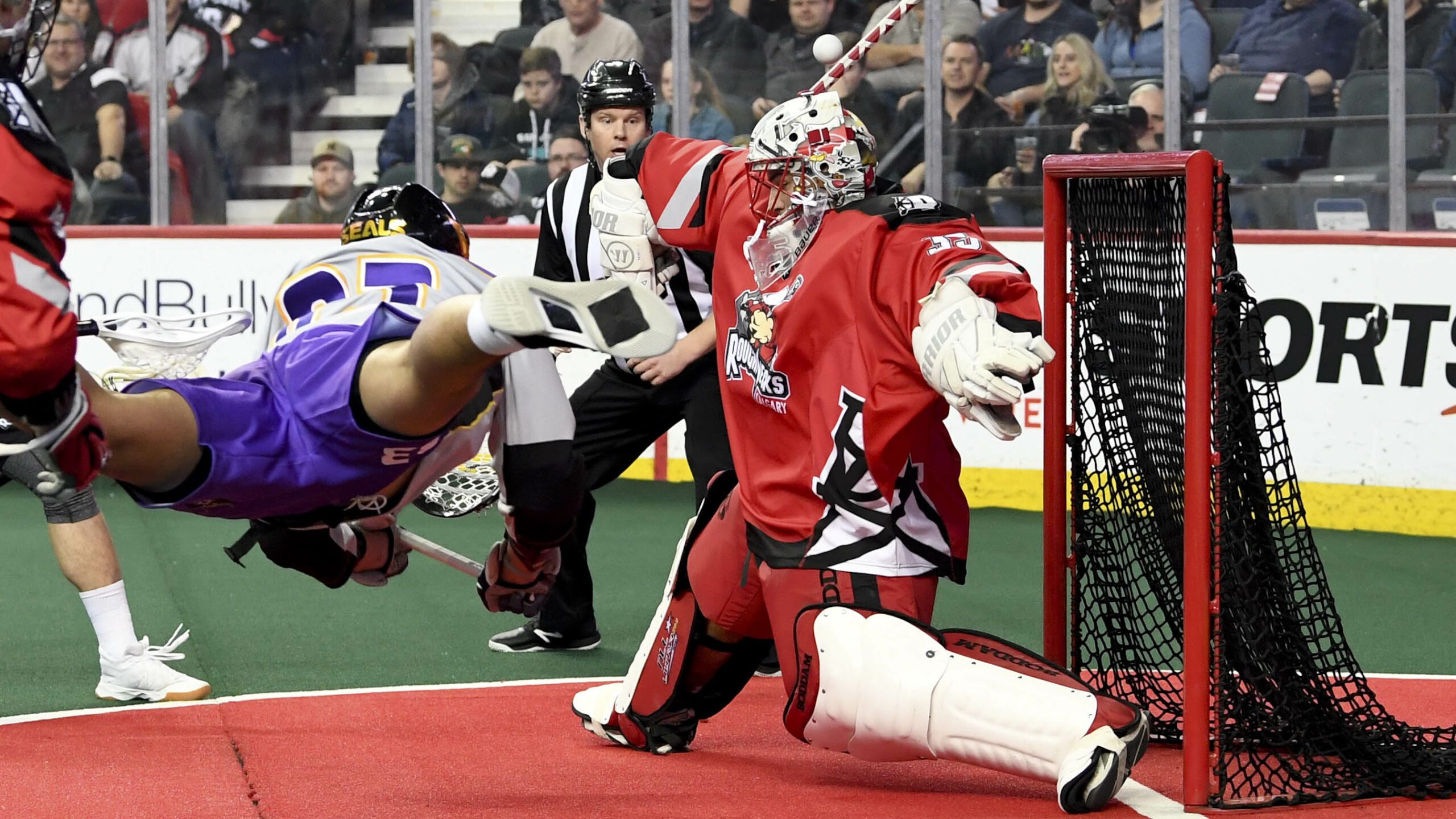 It's the biggest game of the season so far.
But for Roughnecks goalie Christian Del Bianco, it's just another day at work.
"It's just business — right?" he said following Sunday's practice in sunny San Diego —home to the Riggers' West Semifinal opponents, the No.-2 seeded Seals (Monday night, 8:30 p.m.).
"It's a big game coming up here, do-or-die, so everybody is all about the business. Nice and serious, get our legs moving, get everything going and get ready for the game."
Del Bianco and his teammates certainly don't need any reminder of the importance of a one-game, do-or-die playoff format.
There's no 'next game' without a victory.
"If we don't play a full 60, they're going to make us pay," said Del Bianco. "We have to respect them – they're a good team, they're well coached, and we just have to go out there and out-execute them. It's going to be big for us."
The second-year starter has been a major key to the Roughnecks' success throughout the season, leading the NLL with 716 saves.
He has proven a tough matchup for the expansion Seals this campaign. Despite the Riggers losing the season series 2-1, Del Bianco stopped 132 of 167 shots for a .790 save percentage against San Diego.
Another stat worth noting when it comes to Del Bianco this season: His team is a perfect 7-0 in games where he allowed less than 10 goals.
"I think it takes everyone," said Del Bianco, quick to deflect credit to his teammates. "Everybody pulls on the rope – it's a little bit of everything. It all adds up and at the end of the day, if we're not all on our game, we're not going to have success.
"Everybody has to show up and perform."
As for the keys to victory Monday night, he said his team just needs to stick to their game plan.
"We're just a blue-collar team," explained Del Bianco. "Everybody works hard; we've got a lot of talent. The way we're going to beat teams is by outworking them, grabbing the loose balls, and doing all the little things that make you successful.
"Everything is do-or-die, everybody is fighting for their life, so just bring that intensity."